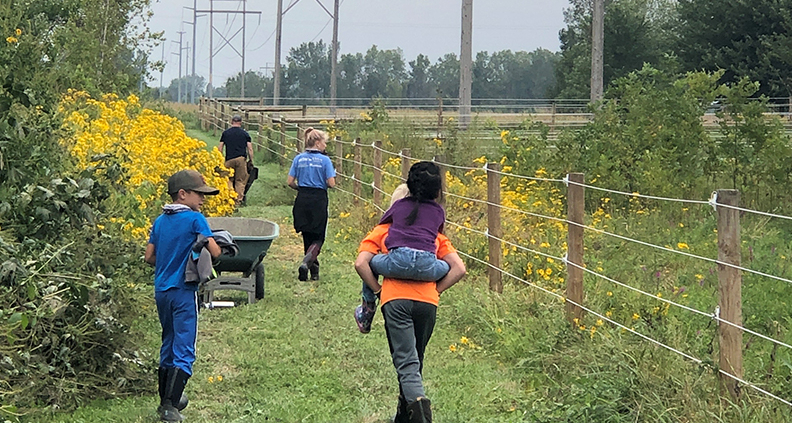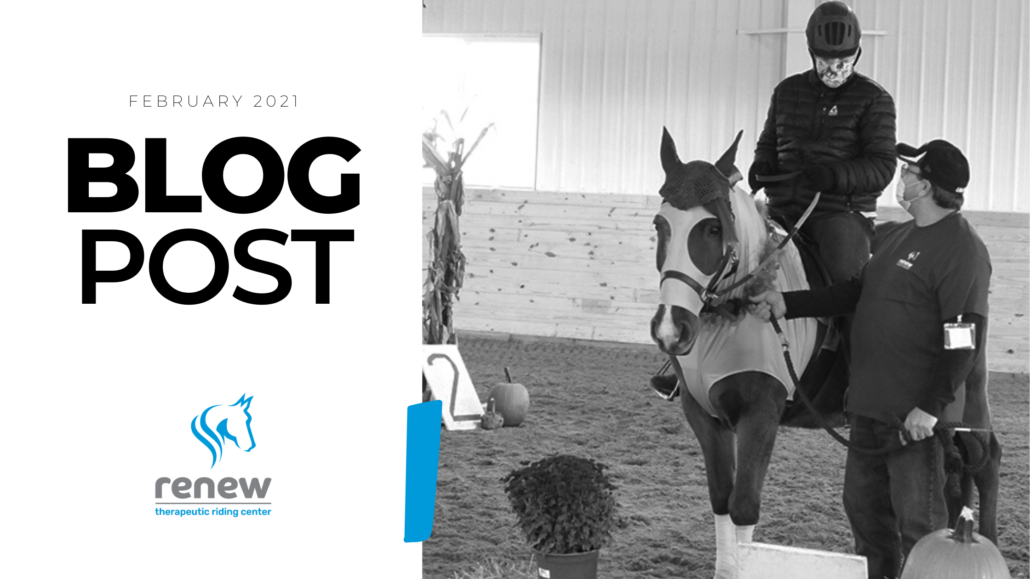 Volunteers are vital to making transformation happen at Renew on a weekly basis. To give you a glimpse, during the first session of lessons in 2021, there were 100 volunteer spots that needed to be filled each week to ensure that each rider would have the best experience possible. Many of our dedicated volunteers serve in lessons, but there are many other opportunities. Volunteers serve in every corner of the farm – caring for horses, maintaining the property, helping at events, and cleaning the viewing room and farmhouse.
Some volunteers at Renew have chosen to serve as a family or as a couple and found that sharing this time together at the farm has benefited them in many ways.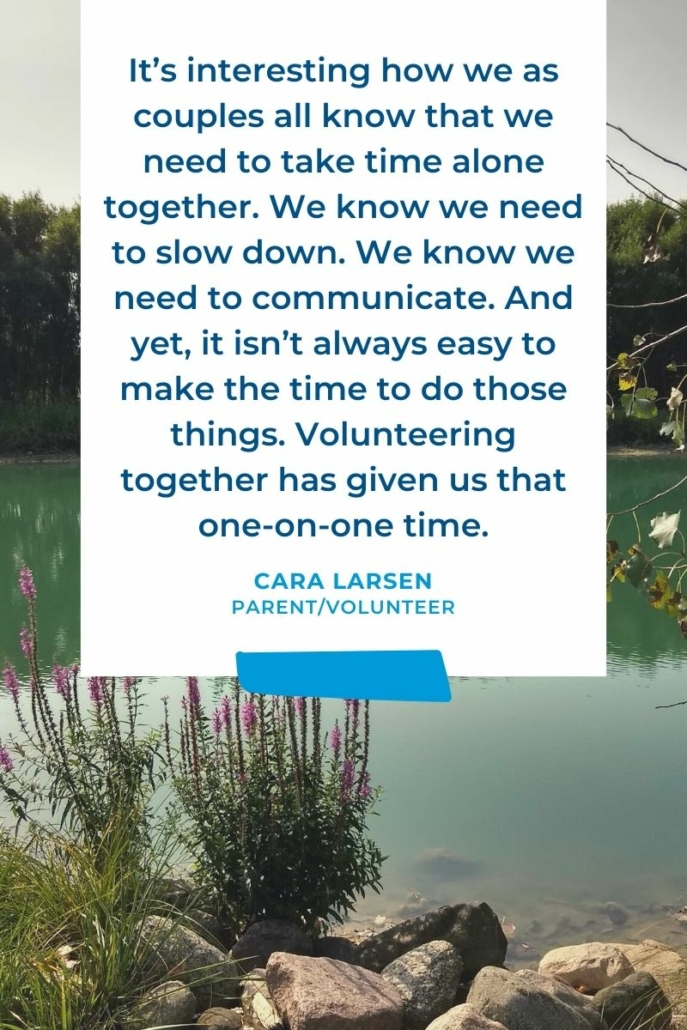 In the February blog interview, we spoke with three couples who have chosen to view their volunteer time as a "date night" of sorts. Thank you Louise & Paul, Darla & Brad, and Cara & Mike, for sharing your experiences with the Renew family and for your dedication and commitment to furthering the mission at Renew.
How long have you been volunteering together at Renew? Could you share a little bit with us about how you learned about Renew and how you first got involved?
We have been volunteering at Renew since September of 2020. We heard about Renew from others involved, the previous location was once owned by Paul's uncle a long time ago and we knew people living in the area. – Louise & Paul
Darla has been involved on and off since 2014. I have done four sessions since 2019. Our daughter, Jael, was entering the Recreational Therapy program at Grand Valley. Darla started researching Therapeutic Riding facilities in the area that she could volunteer at. They found Renew and decided to get involved. It was a natural fit for Jael. Five years later Jael became the Volunteer Coordinator and she asked me, her dad, if I wanted to help out. I had taken a new job and worked nearby. Because of our experience of owning our own horses we both started out as Horse Leaders and have really enjoyed it. – Darla & Brad
For us, volunteering at Renew started with a need, which led to a desire as a family, and has developed into a weekly opportunity to volunteer as a couple. We first became aware of equine assisted therapy during a visit with our daughter Mia's doctor. After that visit, we did some online research and found Renew. We have been blessed to have such a wonderful program so close to home. Mia is seven years old, has cerebral palsy and language disorders, and began riding two years ago. She has ridden various horses over the sessions, and currently looks forward to her weekly rides on Harvest, one of the minis. After two years at Renew, we have witnessed how many volunteers it takes to keep the program running and we have been blessed by every instructor, horse leader, and side walker that has given of their time and talents to pour into Mia and her development. We wanted to be able to give back, so last fall we decided that we would like to volunteer as a family at Renew. – Cara & Mike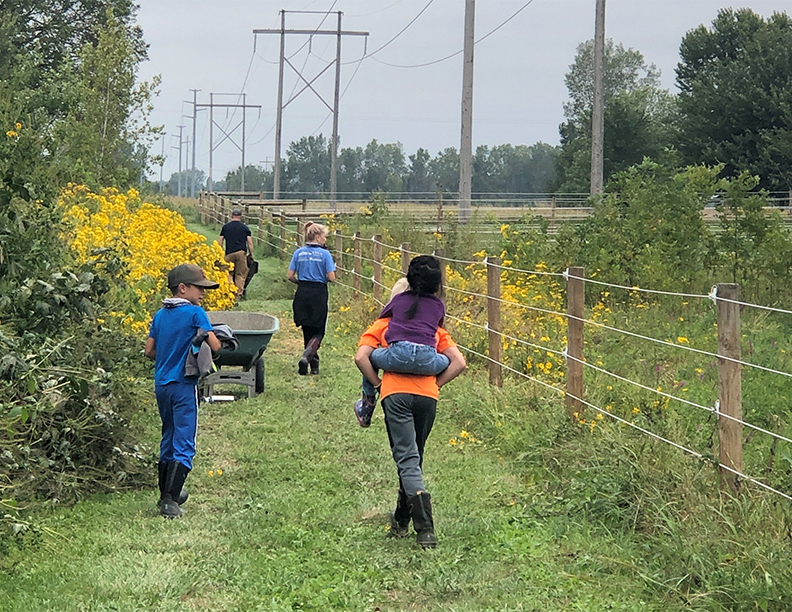 What tasks do you typically do while volunteering?
We sweep the arena area, the offices, clean the bathroom, shovel horse poop and haul it by wheelbarrow to the pile, we are the "Barn Crew" and do a lot of cleaning/odd jobs for Dan. – Louise & Paul
Horse Leaders. Also, Jael's husband and I helped put up hay last summer. Darla and I helped out with the Shodeo last fall, plus Darla has helped at a few other events in the past. – Darla & Brad
For several Saturdays last fall, we packed up the family and helped Dan with some of the routine cleanup that is needed outdoors in the fall. This included things like trimming areas around the walking paths and under the electric fences and sweeping the sand and dirt off the new walkway. In addition, we began to clean the horse waterers. As winter approached, there were fewer large projects, but the waterers will continue to need cleaning all winter, so Mike and I have embraced that weekly task together as a couple. I'm sure we'll bring the whole family back for some spring work, but for now, we look forward to our weekly date visiting the horses! – Cara & Mike
Has being able to volunteer together and share the experience impacted your relationship? And if so, how?
We laugh a lot, and are continuously amazed at the work Renew and it's members do. – Louise & Paul
We volunteer on the same nights and turn our volunteer night into somewhat of a "date night". We usually go out for dinner afterwards and enjoy discussing the fun things that happened during the session. We hope that we have brought a little bit of joy to the lives of the kids that we get to work with. – Darla & Brad
It's interesting how we as couples all know that we need to take time alone together. We know we need to slow down. We know we need to communicate. And yet, it isn't always easy to make the time to do those things. Volunteering together has given us that one-on-one time. And, it's just so peaceful being out among the horses. Life slows down just a little bit for that hour every week. We admire God's creation and the majestic beauty of the horses. And, we've enjoyed getting to know their individual personalities a little more each week. – Cara & Mike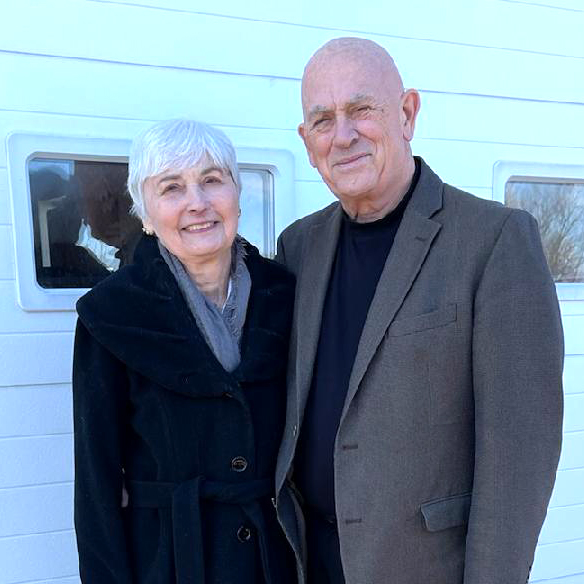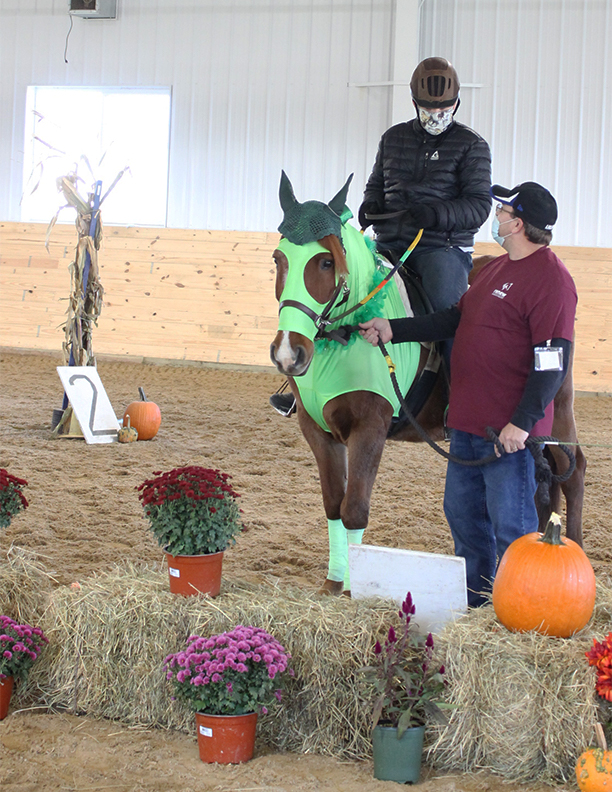 Could you share a favorite memory or experience from your time volunteering at Renew?
We loved cleaning out and straightening out the three stall garage of all of the "junk" and usable donated goods stuffed into it from floor to ceiling. It was a good feeling to see it transformed. – Louise & Paul
Getting to know each of the kids that we work with a little more. Seeing them open up and get more confident after each session. Whenever the kids get to ride outside for the first time, there is this bit of anxious excitement that is fun to be a part of. – Darla & Brad
We honestly just love to spend time out at Renew. We thoroughly enjoyed the times our whole family came to get some work done and the kids could see the progress they helped to make each week. We look forward to doing that again in the spring. And now, Mike and I have enjoyed bundling up this winter to clean the waterers and love on the horses. Our family doesn't have any prior horse experience, so we even love the simple things like seeing the horses run or roll around on the ground. – Cara & Mike
https://renewtrc.org/wp-content/uploads/2021/02/Larsens-edit.jpg
612
792
melissa
https://renewtrc.org/wp-content/uploads/2018/11/RenewLogoHorizontalFINAL2c.png
melissa
2021-02-26 11:18:03
2022-02-26 04:09:56
February 2021