We are so excited to invite you to the 6th Annual Denim & Diamonds event at the Baker Lofts. This year's event will be on April 23, 2020 from 5:30-9:00 pm. Tickets are on sale now. Voting for your favorite posse will be open soon as well.
Sponsor Opportunities
If you would like to become a sponsor of this exciting event, click the button below.
Purchase Tickets
Tickets are on sale now. Make sure to reserve your spot quickly before they sell out.
Vote
Who's your favorite "posse" at Renew? Voting opens soon! Make your vote count by clicking the button below.
Love, Horses,
&

Chocolate
We would like to invite you out on Saturday, February 8th, from 2:00-4:00 pm for a free, family event. There will be a professional photographer on site to take your picture in a sleigh. Make sure to try the desserts, visit the horses, and take a property tour. The event is free, but donations are much appreciated!
Carolyn Stich Painting Fundraiser
Thank you to everyone who came out for the Carolyn Stich Painting Fundraiser on Friday, December 6. It was a wonderful night of fellowship and creativity. A special thank you to Carolyn for generously donating her time, talents and resources with us all. She is a treasure and a blessing! Thank you all for supporting Renew and helping us to improve the lives of the people in our community.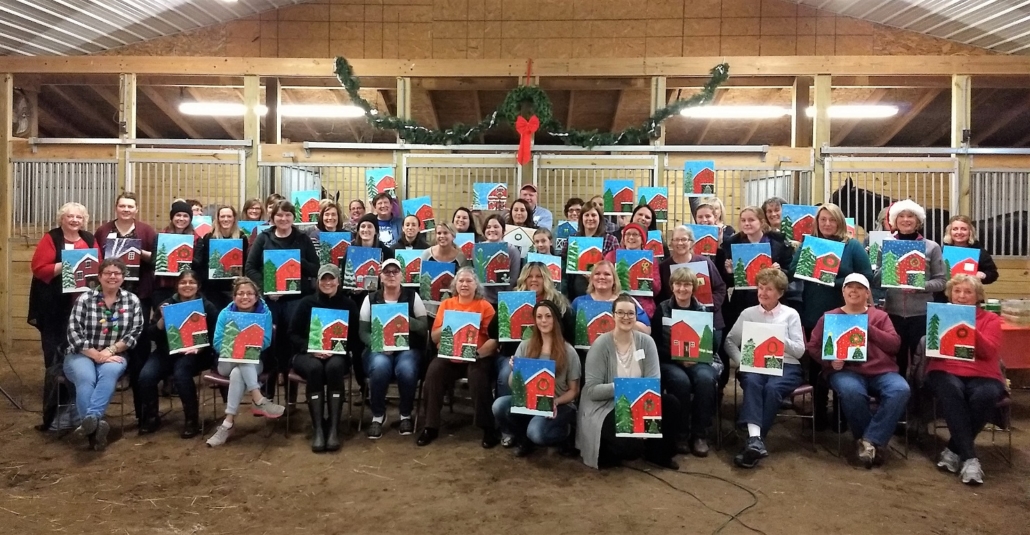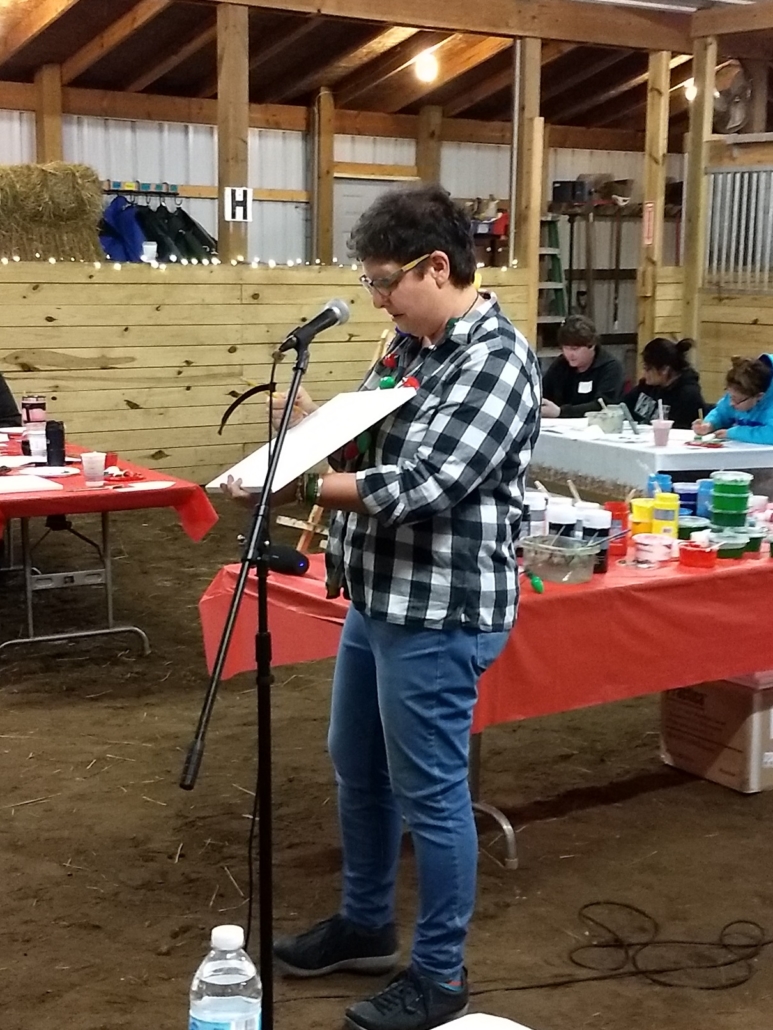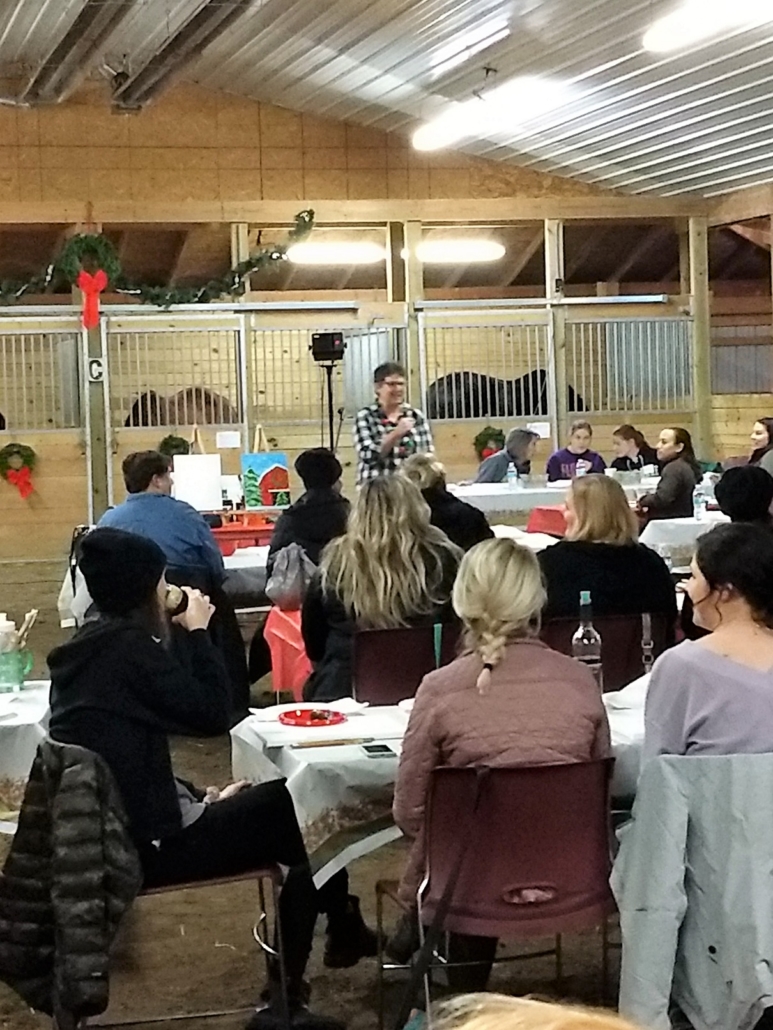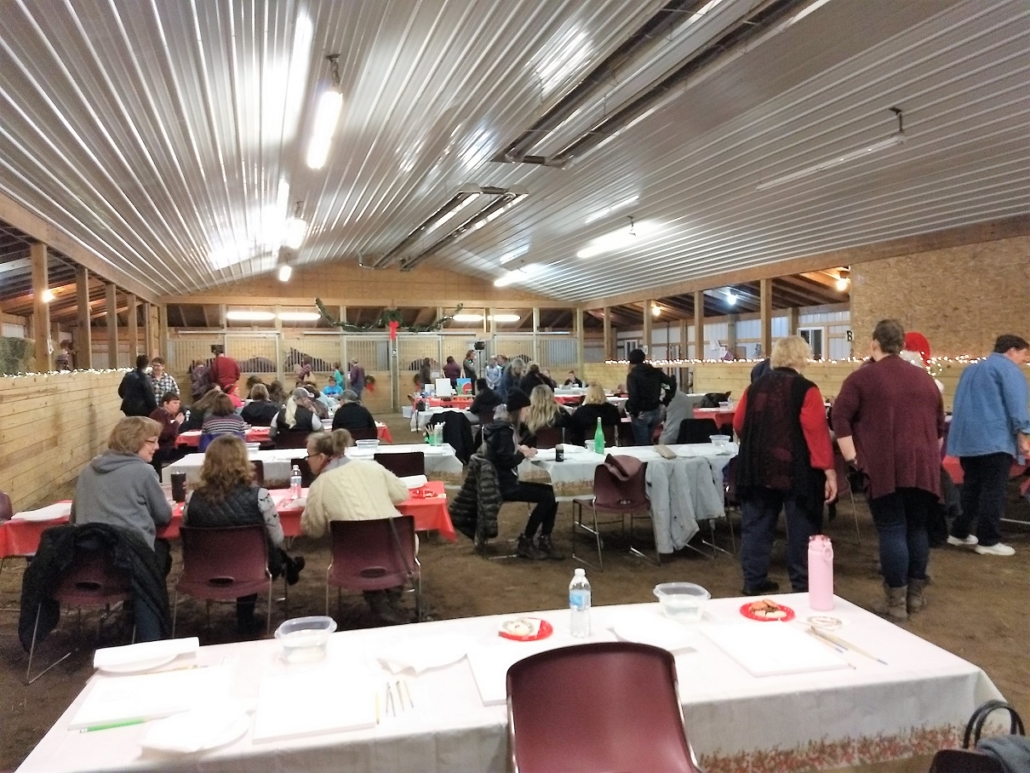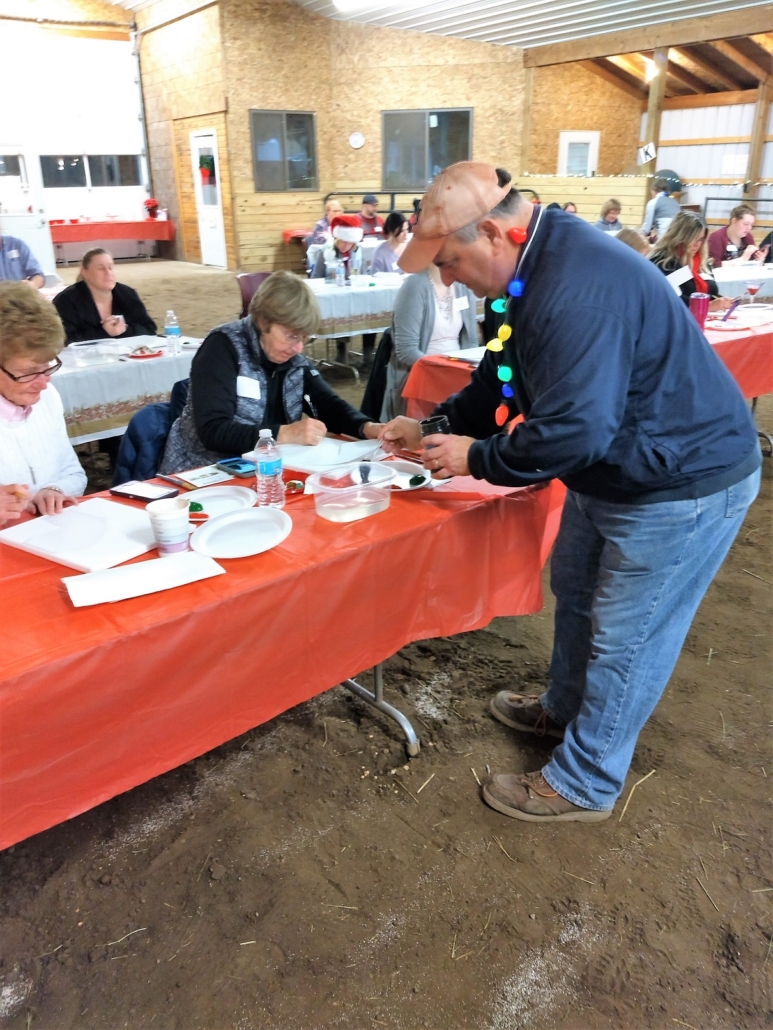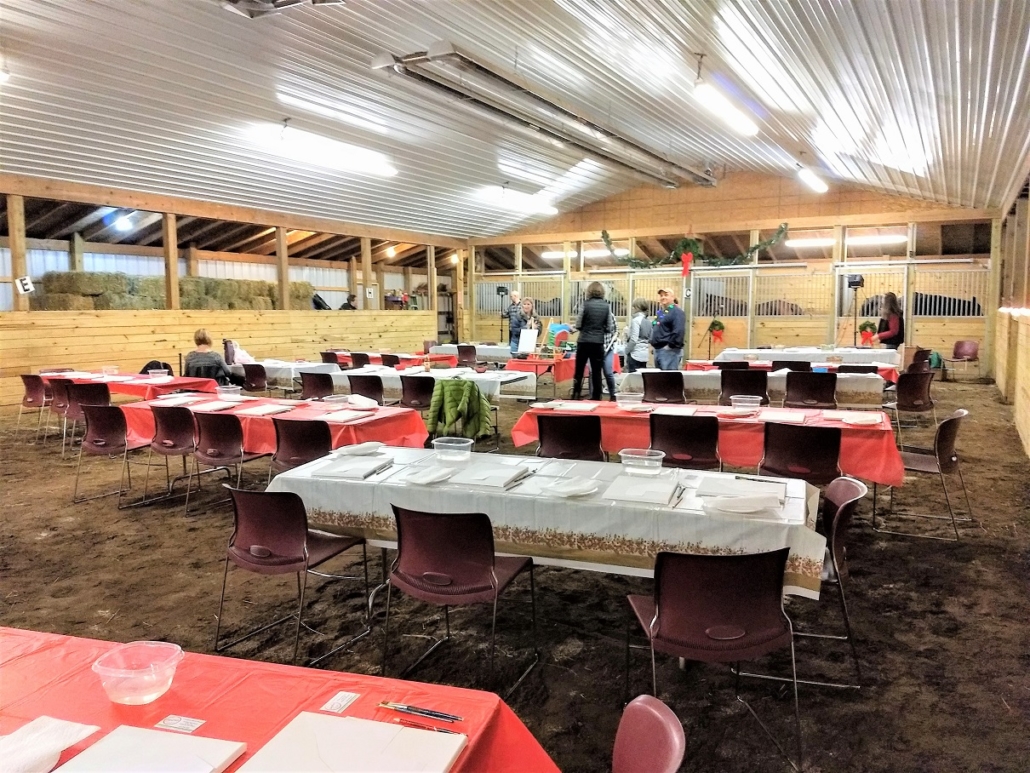 Thank you to all who came out to celebrate the Renew Roundup 10th Anniversary weekend! Friday night we enjoyed a fabulous barbeque dinner and live music, and crowned Zen the winner in the 'Raise for the Horses' fundraiser. Saturday's rain didn't put a damper on the celebration. We had a fun afternoon of horse rides, barrel train and hay rides.
Special thanks to Thrivent Financial, Hudsonville Ice Cream, Blue Star Meats, Big Lake Brewing, Michigan IO and Textures Event Lighting for making the Renew Roundup possible. We look forward to making this an annual event – so please plan to come next year!
Thank you for a wonderful Denim & Diamonds in 2019!
With your support, we raised just over $50,000 to support the programs at Renew!
Special thanks to all who attended the event, hosted tables, donated items for the dessert auction and silent raffle, voted for their favorite "posse" and worked to make this a FUN and FABULOUS night!  We are so grateful to be part of such an incredibly generous community.
Thank you so much!
The third annual Ride-A-Thon fundraising event was held on Saturday, June 29th at the Holland Western Saddle Club. Fifteen riders spent a fun-filled day of trail riding, navigating HWSC's obstacle course, and meeting Renew's horses.
A huge thank you to all who raised funds, volunteered time to prep the trails and to make sure the event ran smoothly, and to HWSC for the use of your grounds for this event.