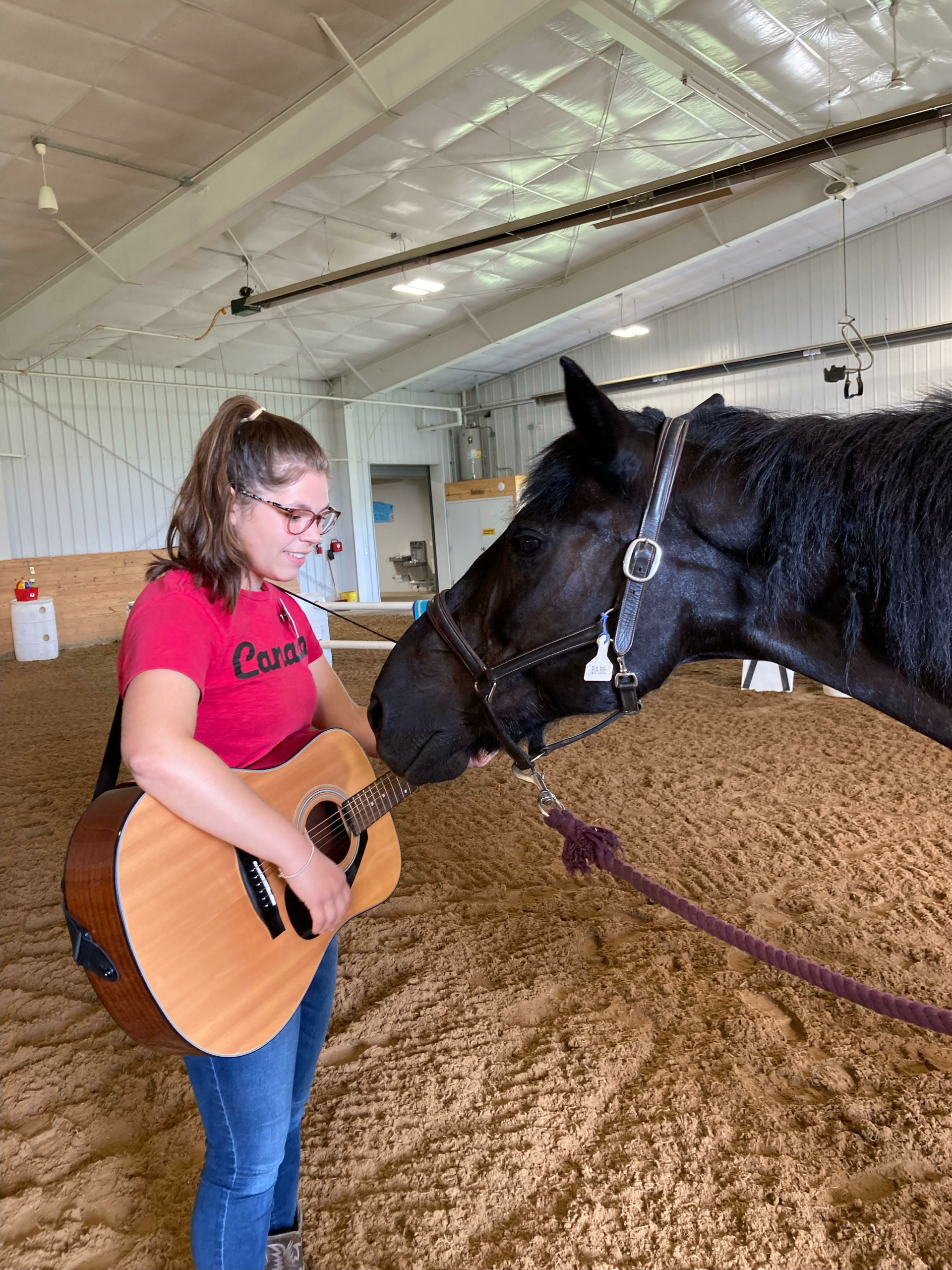 Music Enhances Benefits of Therapeutic Riding Lessons
I hope that you had the privilege of meeting and getting to know Kennedy, one of our wonderful summer interns, while she was busy serving and blessing those that came to Renew. Kennedy poured her heart into her work during her time at Renew. One of the unique and beautiful ways that she blessed both students and horses was through the addition of music to some of the lessons. Here is a brief question and answer interview where Kennedy explained a little about how this program started and the impact it had on those involved.
How did this idea come about? A requirement of my internship was that I create and implement a program. That being said, growing up in a musical household and playing instruments for over 13 years, I figured why not combine the therapeutic use of music alongside therapeutic riding! There is not much for research when it comes to the collaborative use of therapeutic riding and music, so I thought this would be a cool opportunity to collect my own data from it.
Have you ever done anything similar somewhere else? I have used music as a therapeutic intervention in the past on a couple of occasions. At Mary Free Bed, I helped the Music Therapist with drum circles for those in inpatient care. I have also led music groups in a memory care unit at Beacon Hill at Eastgate, with piano and ukulele. The pure joy and growth that was shared among patients was truly incredible to witness! I have never done any music alongside riders and horses, so I am was excited to see the progress of the riders while utilizing this collaboration.
What did this look like at Renew? At Renew, I worked with Kayla every Wednesday at 10am and with Shaina every Thursday at 10am to incorporate music into the lessons! Each week, I learned new songs to incorporate into the lesson plans based on recommendations from the riders. I often tried to find songs that related to the theme of the week, and sometimes changed the lyrics to fit in better with the horses! We sang during warm-ups (like the Hokey Pokey) and sang together as the riders completed their objectives for the lesson. It was always fun to have the volunteers join in as well with singing and shaker eggs!
Have you noticed any specific or general benefits for the horses and for the students? I have received feedback from both riders and parents that has only been positive. The riders seem to perk up while singing along- increasing participation and focus during their lesson. Additionally, throughout the lessons, we have had a lot of smiles from both the riders and volunteers (as usual) and it has been so encouraging to see. As for the horses, many of them have adjusted well to the music, and some have taken a special interest in it, like Babe. I have noticed the horses listening closely to the riders as well as the music. It has been so fun to see the rider engagement.
If you had a particular goal or hope in mind when you began, has that been realized? When imagining the impact of the use of music in lessons, I simply hoped that the music would help students to relax as well as be able to process more of what they are learning during their lessons. Music is processed differently in the brain compared to language/speech. I was hoping that this would be a possible mode for students to be able to get the most that they can out of a lesson through a different technique of learning. My overall hope is that everyone enjoys themselves and grows in their confidence and skills while enjoying their time on their horse (volunteers included!).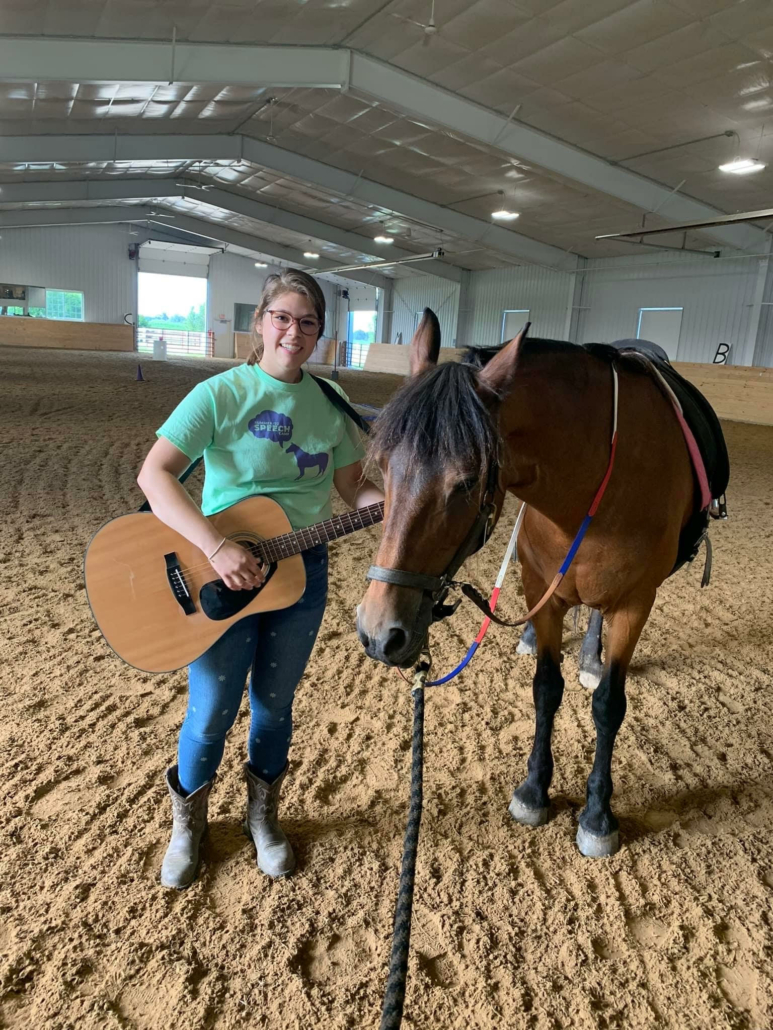 ---
Program & Events Update
As we oscillate between the heat of summer and the brisk fall air, staff, horses, and students are gearing up for another great session of therapeutic riding lessons. Session 5 will begin on Monday, September 11, with another record number of participants. We're looking forward expectantly to what God will do in the lives of each person that comes to the farm.
Serving this number of students well requires many caring volunteers to step forward. If you have an hour a week to spare and would like to be blessed by our students, please reach out to volunteer@renewtrc.org and see where and how you can get plugged in.
There are also a few special events coming up and we would like to extend you an invitation. Please reach out with any questions.
Fall Festival
Saturday, September 23, at Renew TRC from 1:00-3:00pm
Everyone is invited to a day of free family fun on the farm.
There will be snacks, barrel train rides, fish feeding, miniature horses, face painting, and more.
Blessing of the Horses
Saturday, September 23, at Renew TRC from 3:00-3:30pm
Everyone is invited to this annual event to commission and pray over our herd of therapy horses.
Renew Roundup BBQ Dinner Fundraiser
Saturday, September 23, at Renew TRC from 5:30-8:00pm
Tickets on sale NOW
This annual event is one you won't soon forget. Invite your friends and family, or treat your staff to a night of amazing food and drinks, special student riding demonstration, live music, and line dancing. Even if you are not able to attend in person, there will be ways to get in on the fun virtually and support the life-changing mission of Renew.
Check the event website for tickets and information.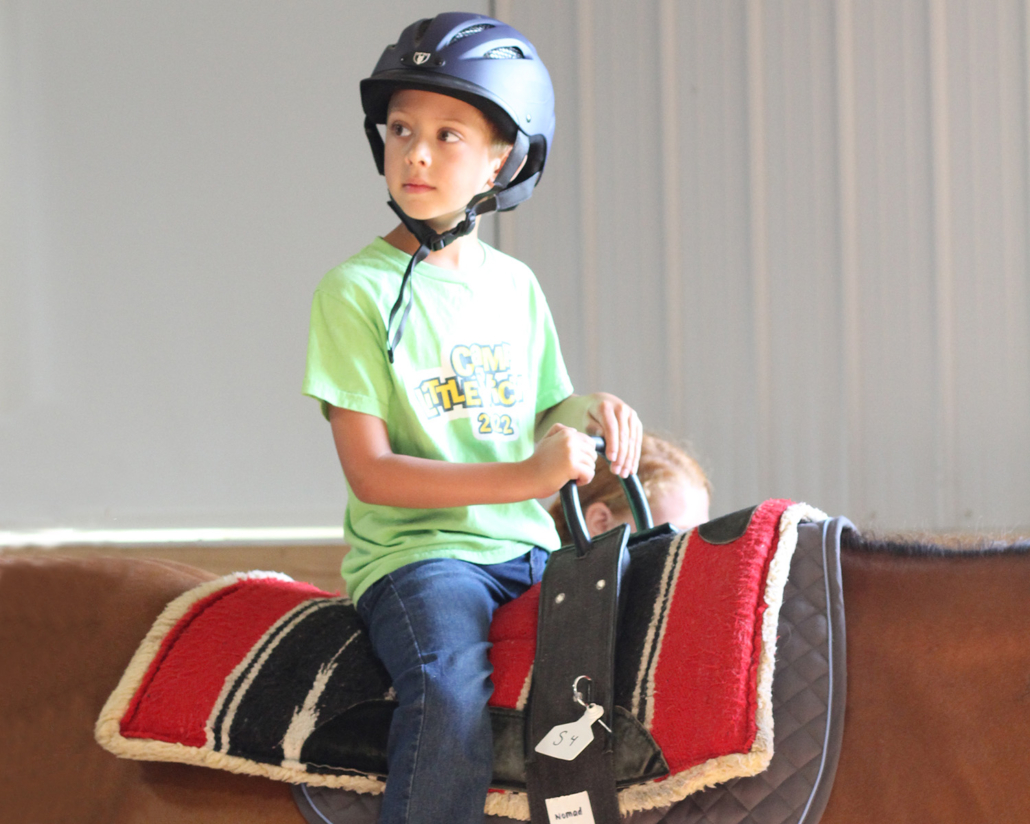 ---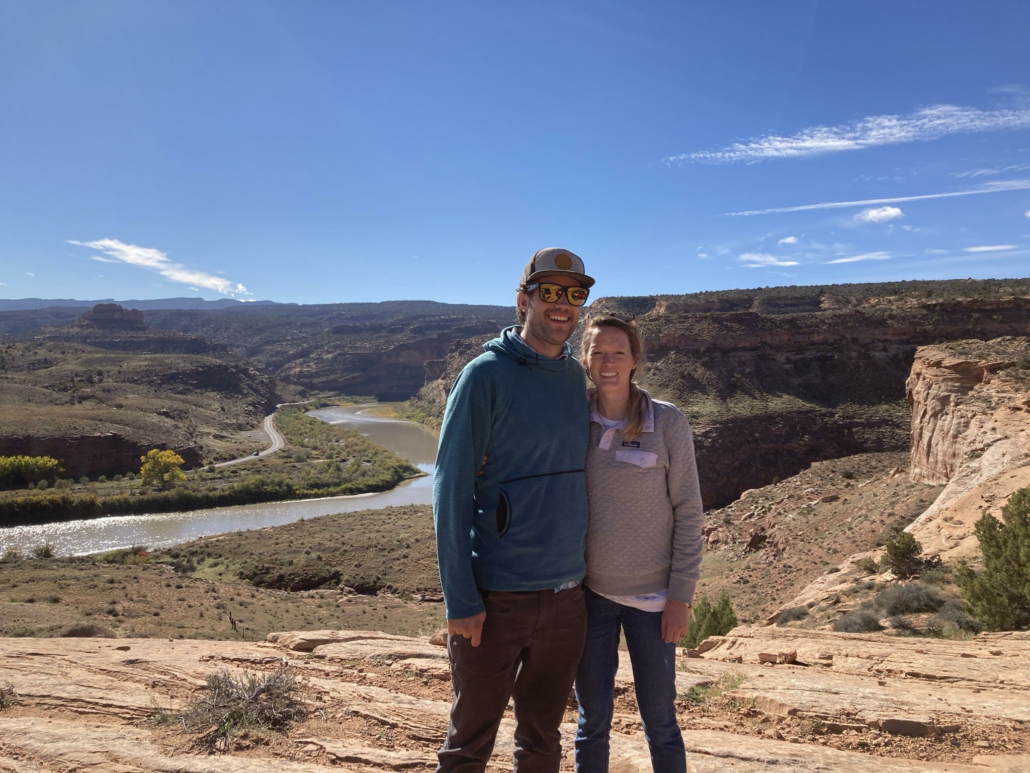 Staff Spotlight: Shaina Strikwerda
Some of the staff members at Renew you may have known for years, and others you might only know by name. To help you get to know the staff a bit better, each month we will be featuring a staff member in our Staff Spotlight. This month's spotlight is our Program Manager, Shaina Strikwerda.
It's amazing to think that the Renew TRC family has played an important role in my life for over 13 years and counting. I continue to find myself to be immensely grateful for the privilege of being on staff and to be able to journey with our families and volunteers, so I'm humbled at the chance to be able to share a little bit more about myself and our family.
I have been married to my wonderful husband, Mark, for 8 years. We are grateful to be the parents to our 18-month old son, Jenson, and our new Border Collie puppy, Herbert (Herb). It's fair to say our home has been quite energetic lately. 🙂
When I'm not spending time with the Renew family I enjoy mountain biking, downhill skiing, and nordic skiing. Mark and I have enjoyed our fair share of tandem bike racing in the past, but the tandem has more recently found its purpose in carting Jenson in his trailer to the beach.
We also enjoy spending time connecting with our family. Both of our parents are local so their presence is a gift to us as we raise our little one. You may run into my mom while she's volunteering around the Renew gardens, or see my dad sidewalking in lessons. Mark and I have siblings located in Colorado Springs, Phoenix, and Philadelphia and we always look forward to their visits or our travels together.
---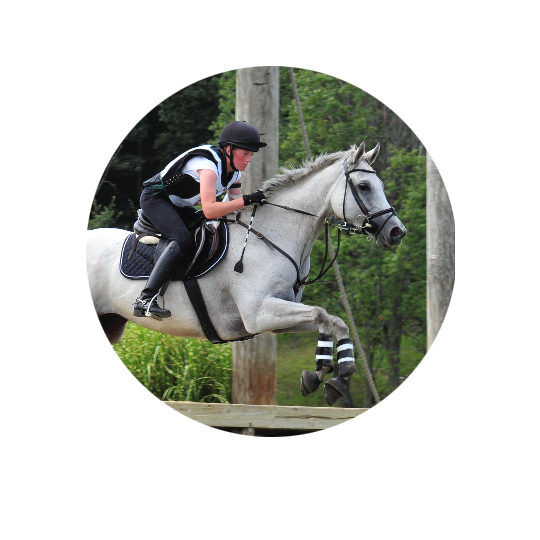 When the opportunity arose to become full time in 2018, I felt a clear call and passion for the work. It's been a joy to watch God bless and guide Renew over the years and I look forward to more to come!

— Shaina Strikwerda
---
I have been grateful to live in beautiful West Michigan my entire life, but I have also enjoyed the privilege to explore God's creation in unique locations such as Southern Africa, Ireland, Ecuador, and British Columbia.
I became a PATH Intl. instructor in 2012 and obtained my Bachelor's Degree in Therapeutic Recreation from GVSU in 2013.
My mom instilled in me a life-long passion for horses at a young age. I grew up helping with daily barn chores and I loved exploring the outdoors from the back of a horse near our home. I eventually became involved with 4H, hunter/jumper shows, pony club rallies, and then eventually fell in love with the sport of eventing. I began volunteering at Renew TRC in 2010 and then became a part time instructor in 2012. When the opportunity arose to become full time in 2018, I felt a clear call and passion for the work. It's been a joy to watch God bless and guide Renew over the years and I look forward to more to come!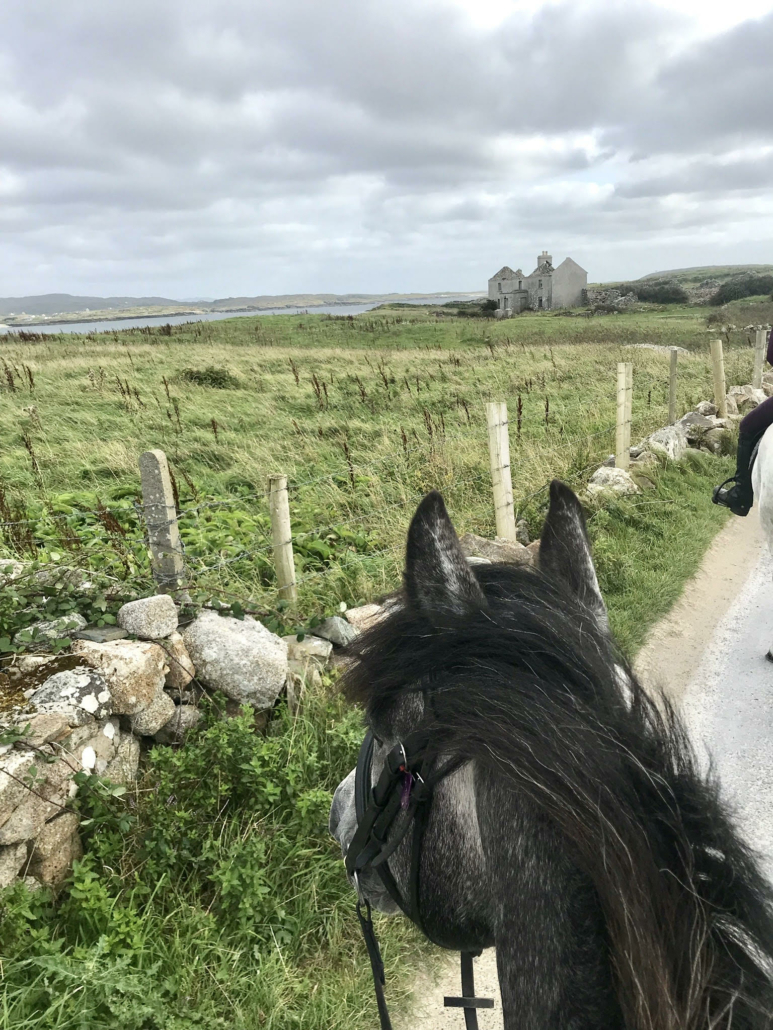 ---
You're Invited!
The fourth annual Halloween Shodeo is special day set aside to celebrate our riders and all that they have achieved. It provides them a chance to be in the spotlight, be cheered on by friends and family, and feel the pride of reaching their goals. All are invited to dress up, cheer on the riders, get lots of candy, and have fun on the farm.
Saturday, October 28, 2023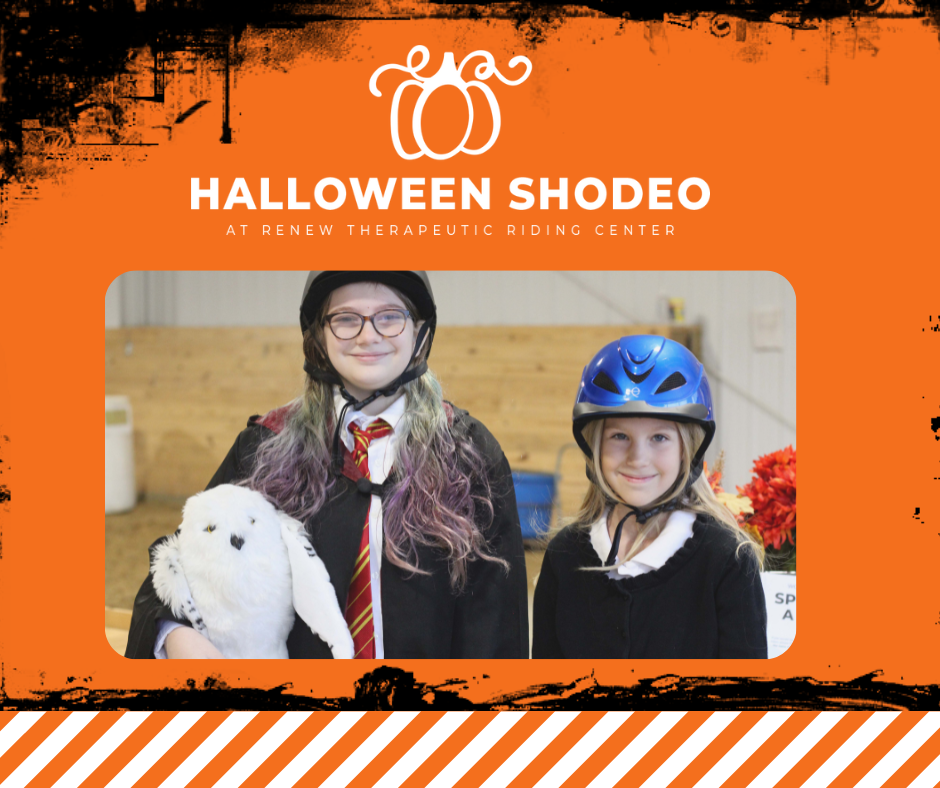 https://renewtrc.org/wp-content/uploads/2023/08/edit-IMG_4861-square-300.png
1200
1200
melissa
https://renewtrc.org/wp-content/uploads/2018/11/RenewLogoHorizontalFINAL2c.png
melissa
2023-08-31 12:16:40
2023-08-31 13:20:07
August 2023 Update