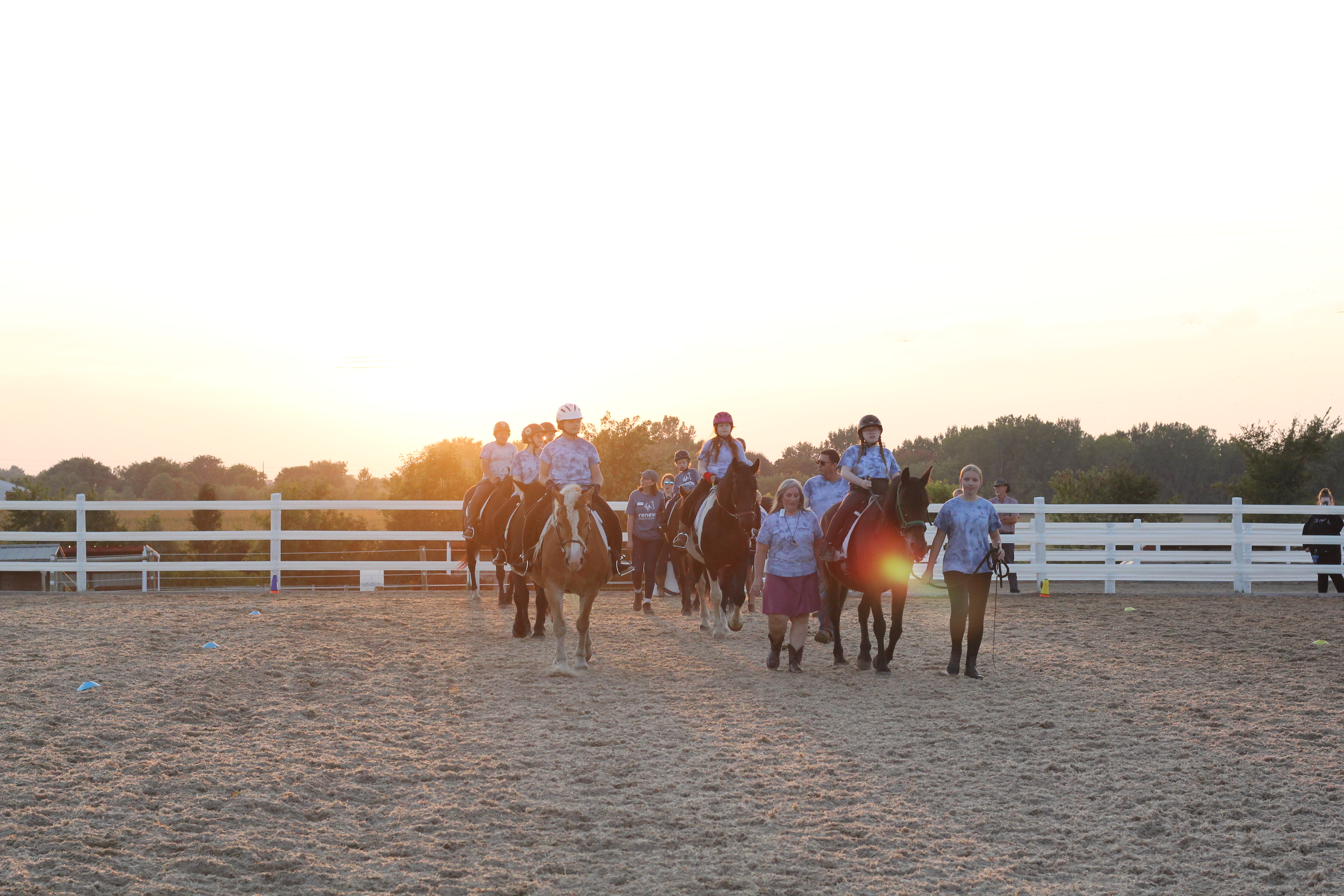 Roundup 2023
The Renew Roundup is an autumn event that many in the community look forward to each year, and this year was no exception. We were gifted with a warm, breezy day to welcome the community out for the Fall Festival in the afternoon. Nearly 200 people came to take part in the free festivities, including cider donuts and pie from Crane's In The City, yummy ice cream served up by Holland PD's Polar Patrol, miniature horses, face painting, barrel train and cart rides, and so much more. Thank you to everyone who came out – it was wonderful to see you!
The Blessing of the Horses provided the opportunity for staff, board members, volunteers, students, and the community to pass through the paddocks and pray over the herd of therapy horses. This is always such a special time as we thank God for gifting us with these animals, pray His blessing over them, and commission them for the life-changing work that God does through them each day at Renew.
To top off the spectacular day, 180 people gathered for the Roundup BBQ Dinner Fundraiser to fellowship, celebrate, and raise the funds needed to able to bring the holistic benefits of equine assisted services to our community. We were treated to live music from Michigan IO and dinner from American Char. Our guests were given the chance to watch a special drill team performance from some of our students. The students did a fabulous job!
Gifts from this event continued to pour in after the event, and we are tremendously humbled and ecstatic to announce that our goal of raising $30,000 was reached! Thank you to all who gave so generous and selflessly so that students can continue to receive the services that they need. We are so grateful for your partnership in this important work!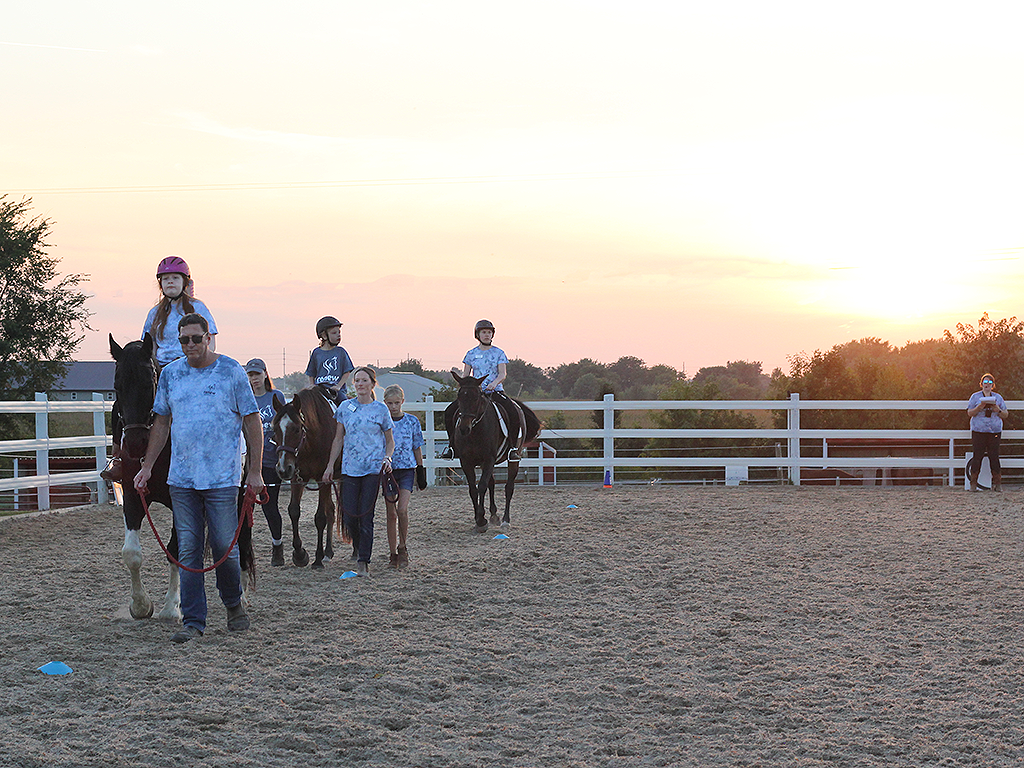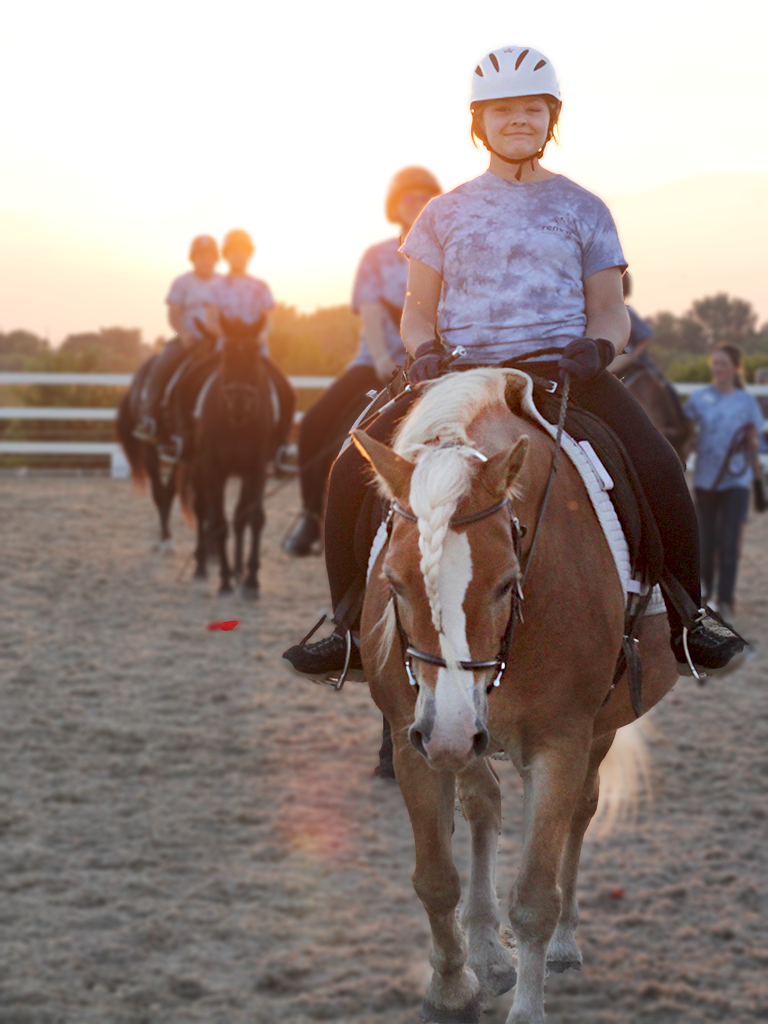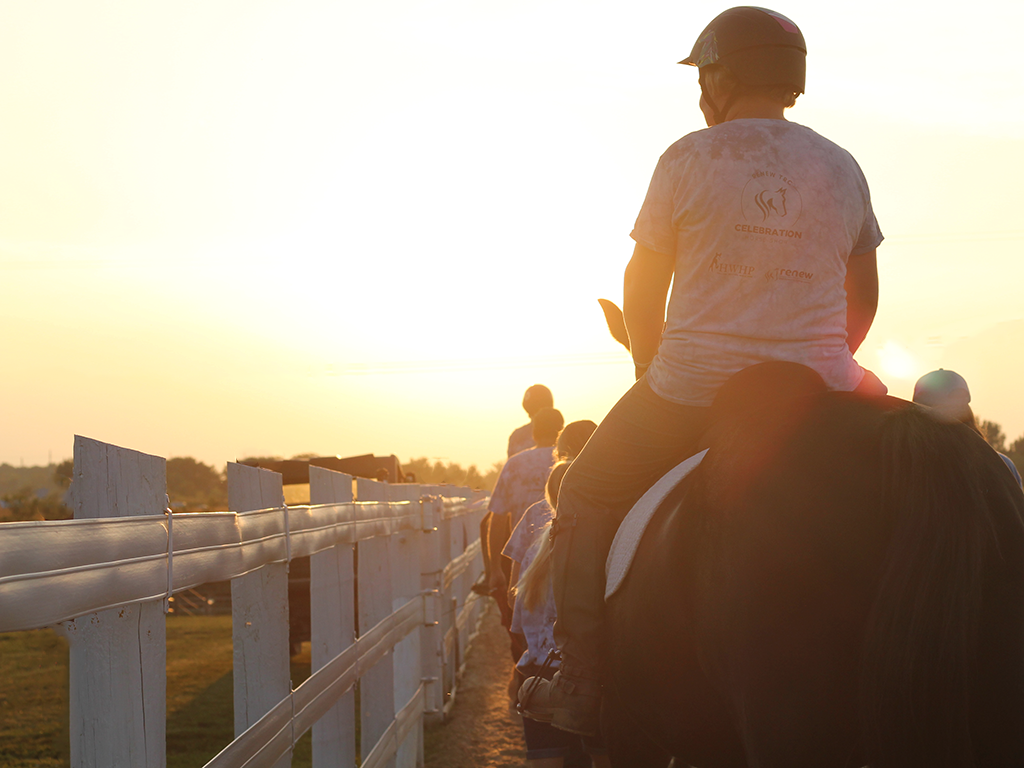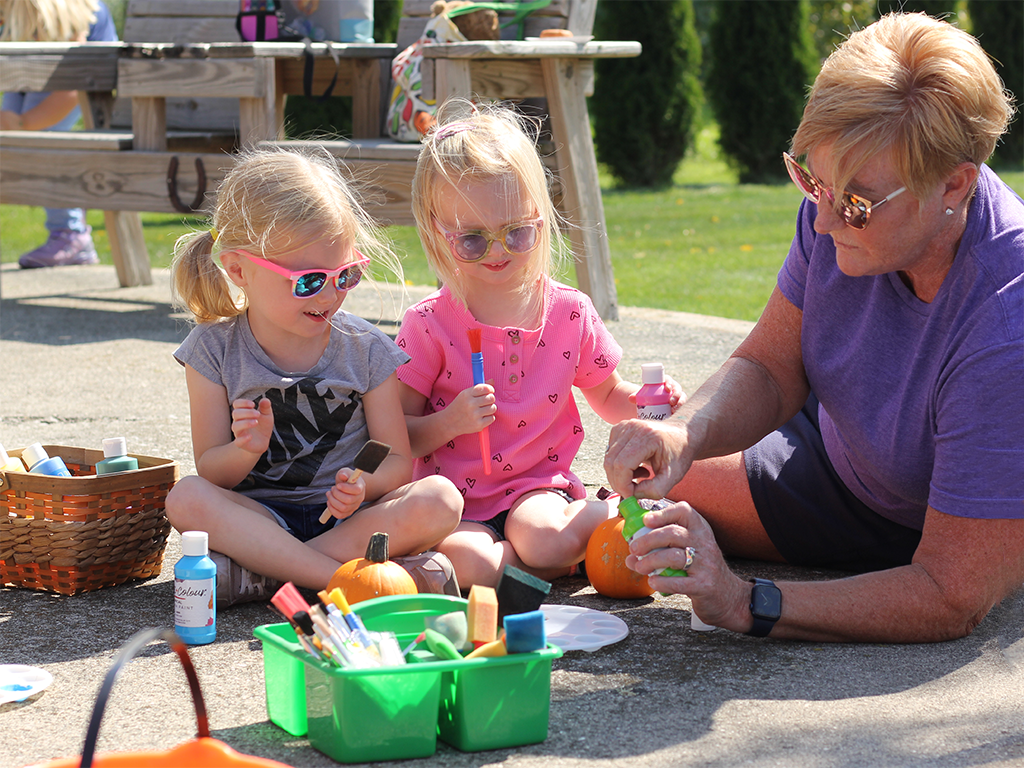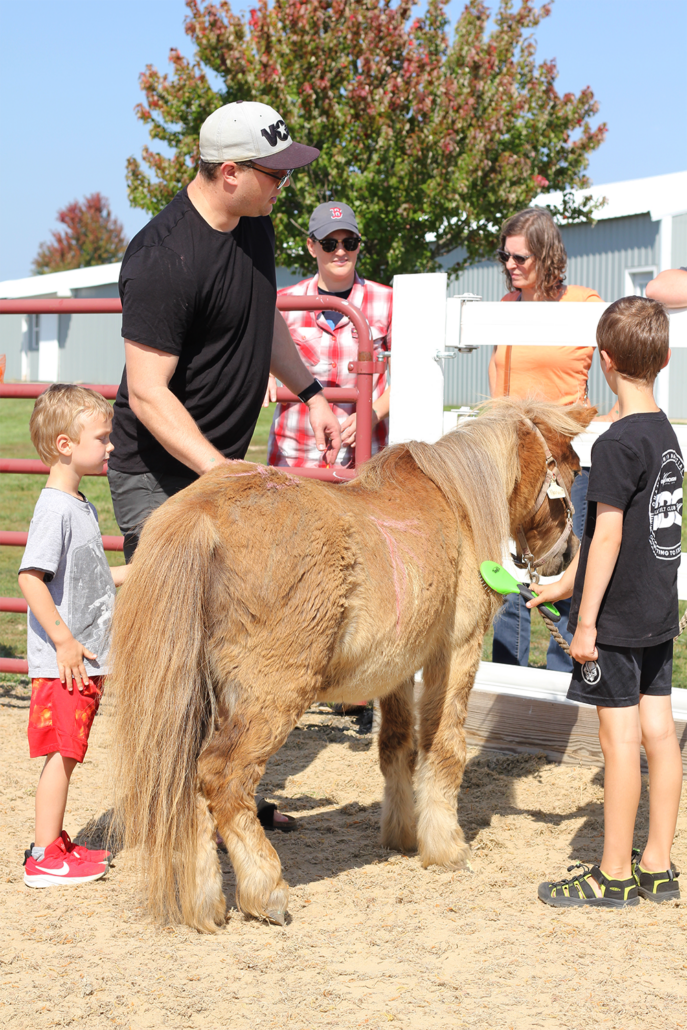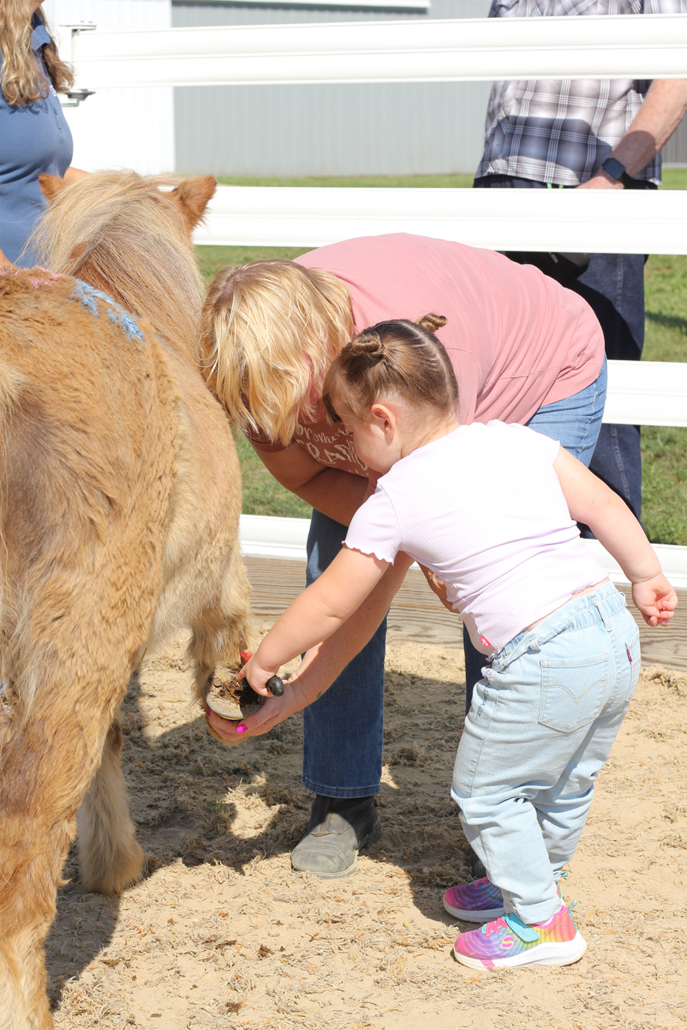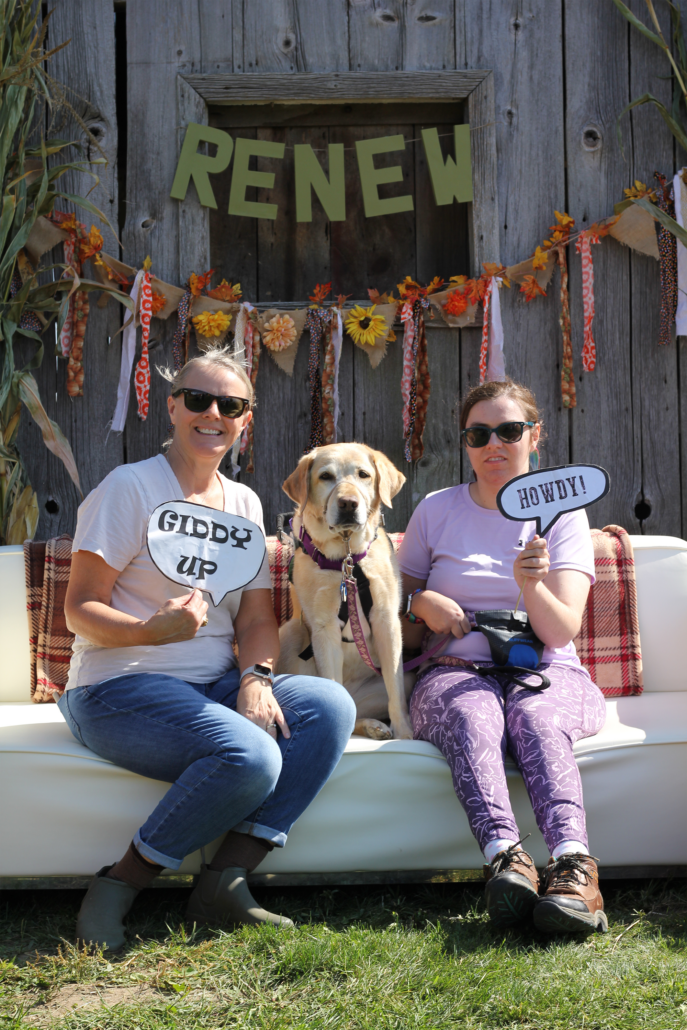 ---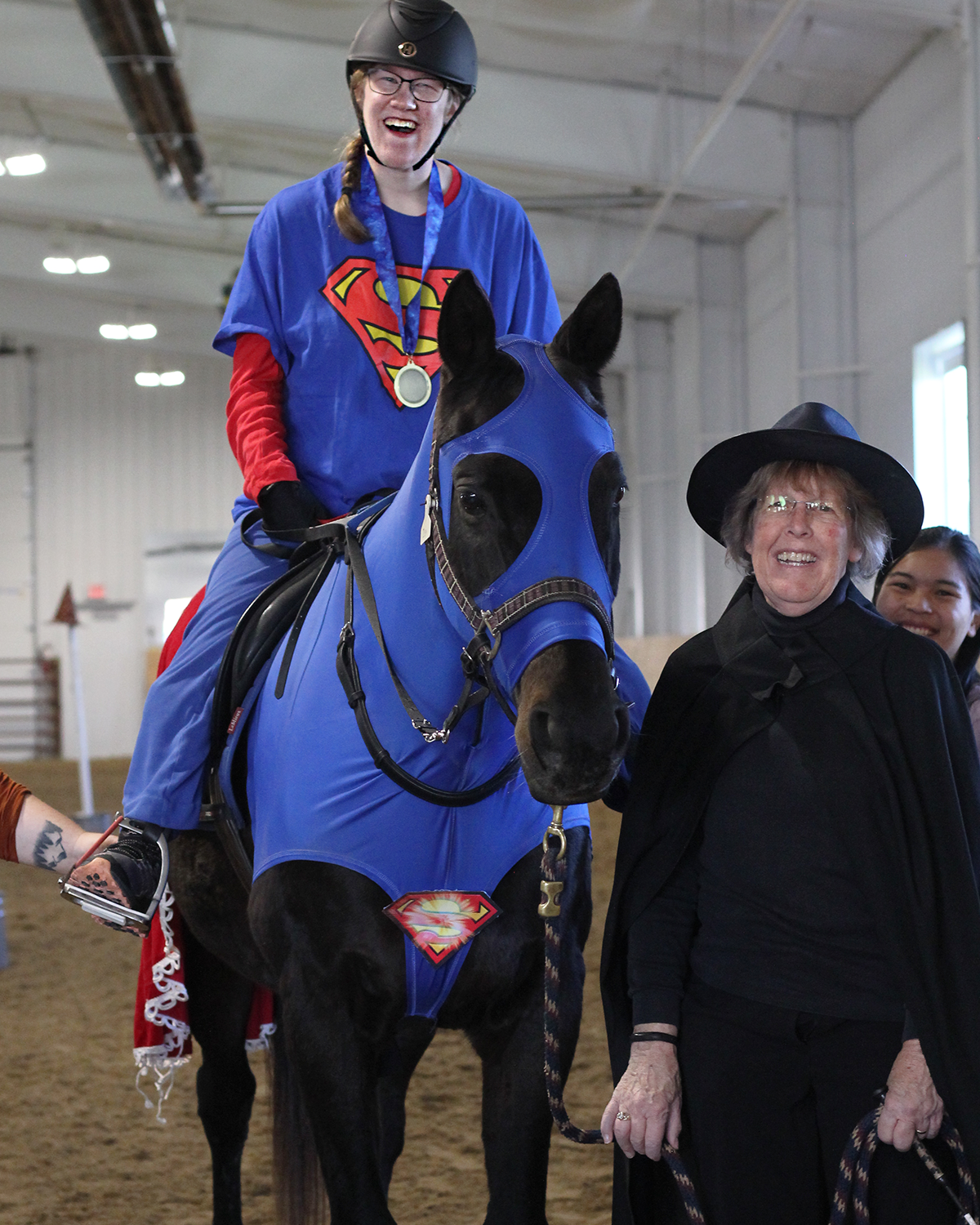 Halloween
Shodeo
Horses and humans will don their favorite costumes and show off their riding skills during the Halloween Shodeo on Saturday, October 28. All are invited to cheer on the riders and trick or treat in the barn.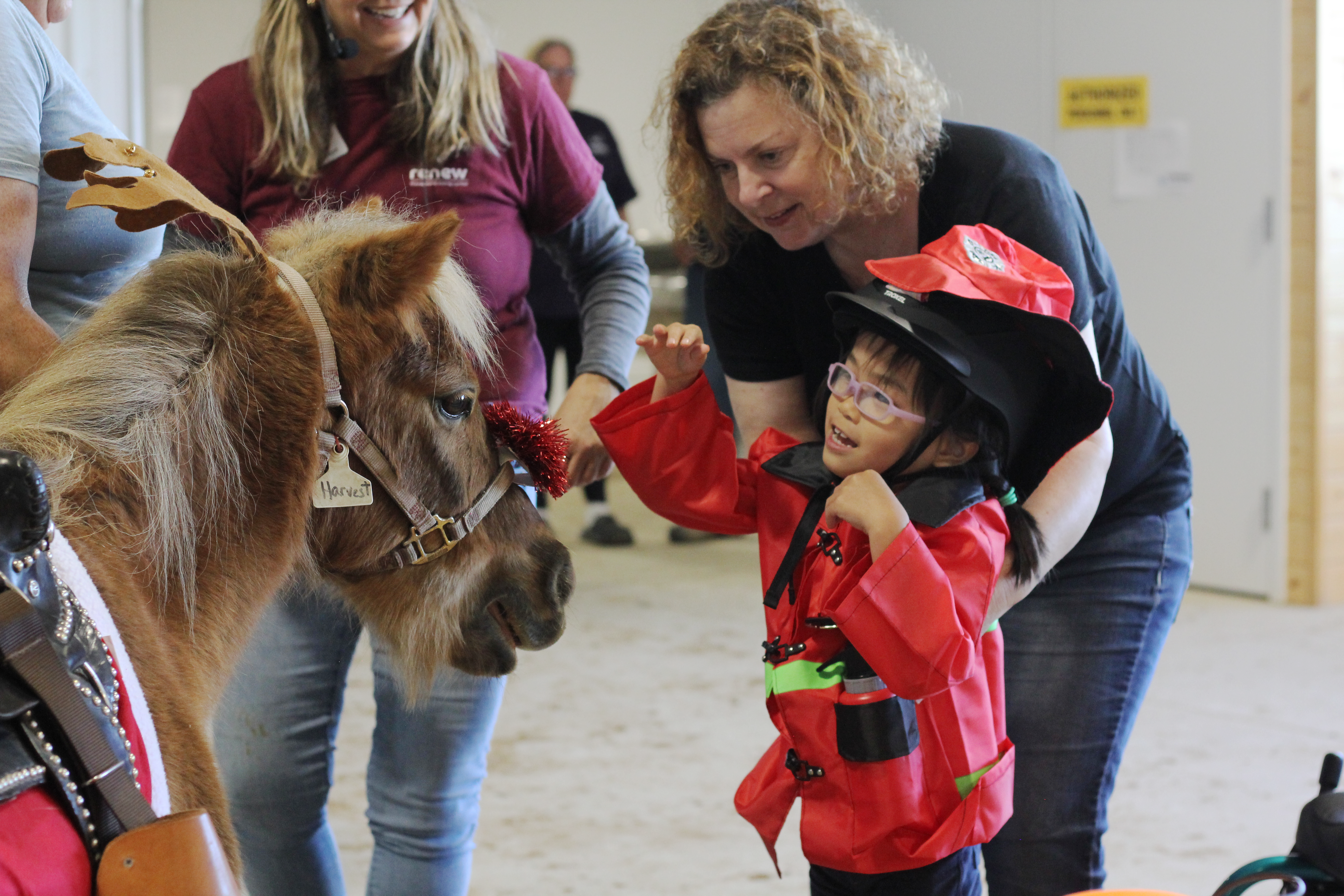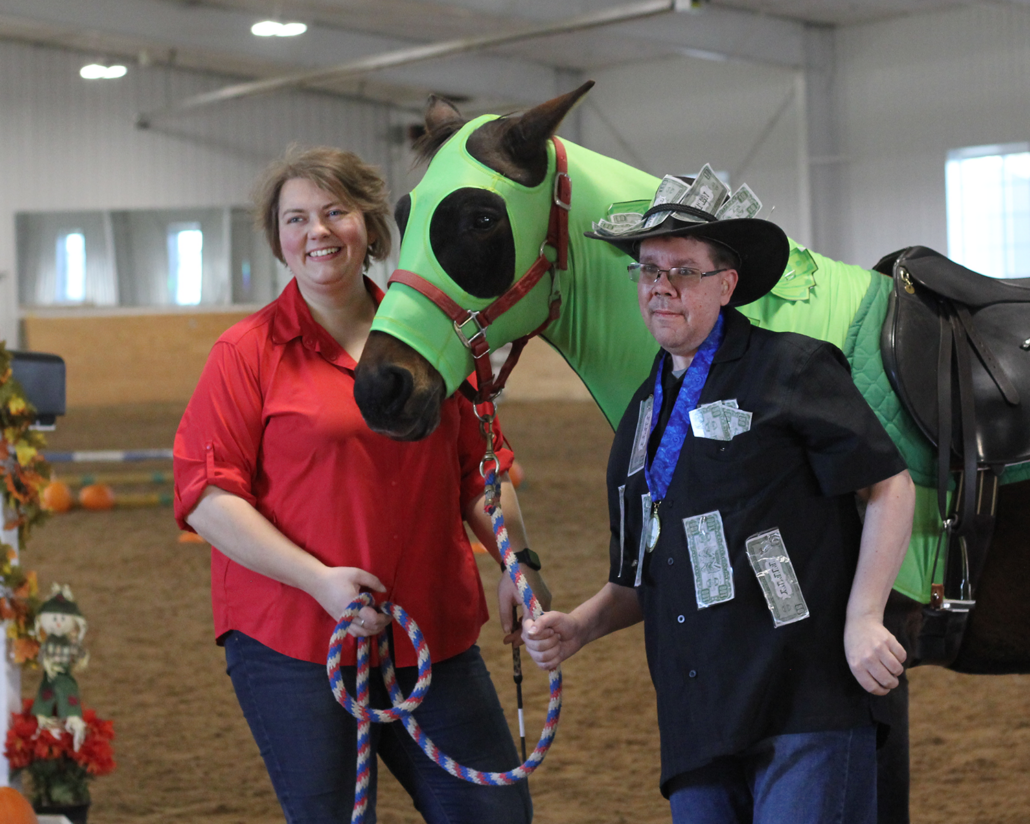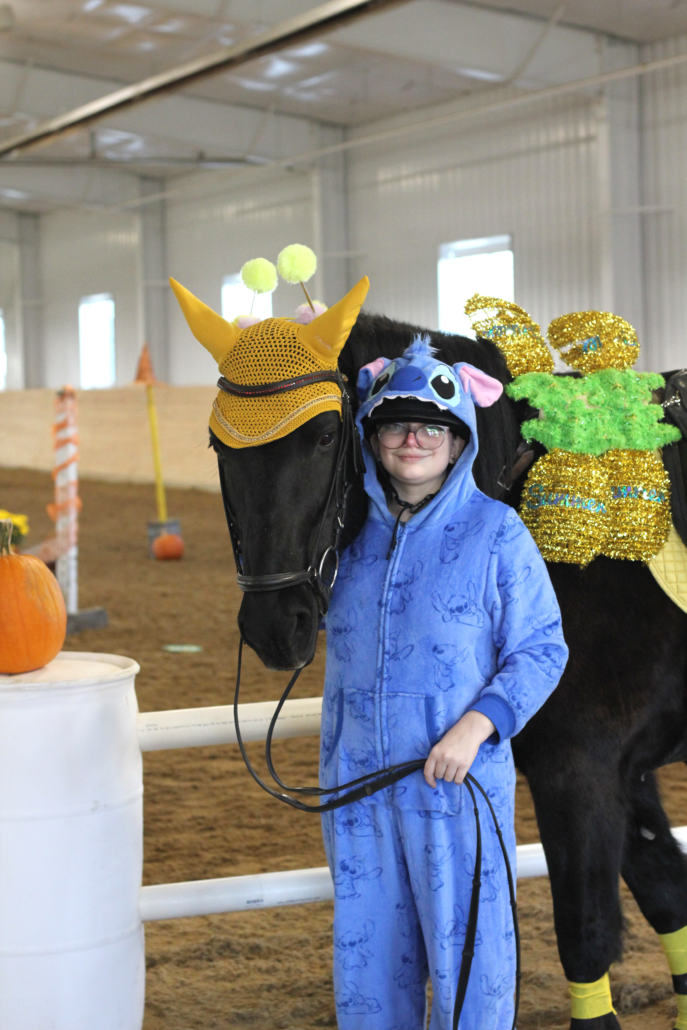 ---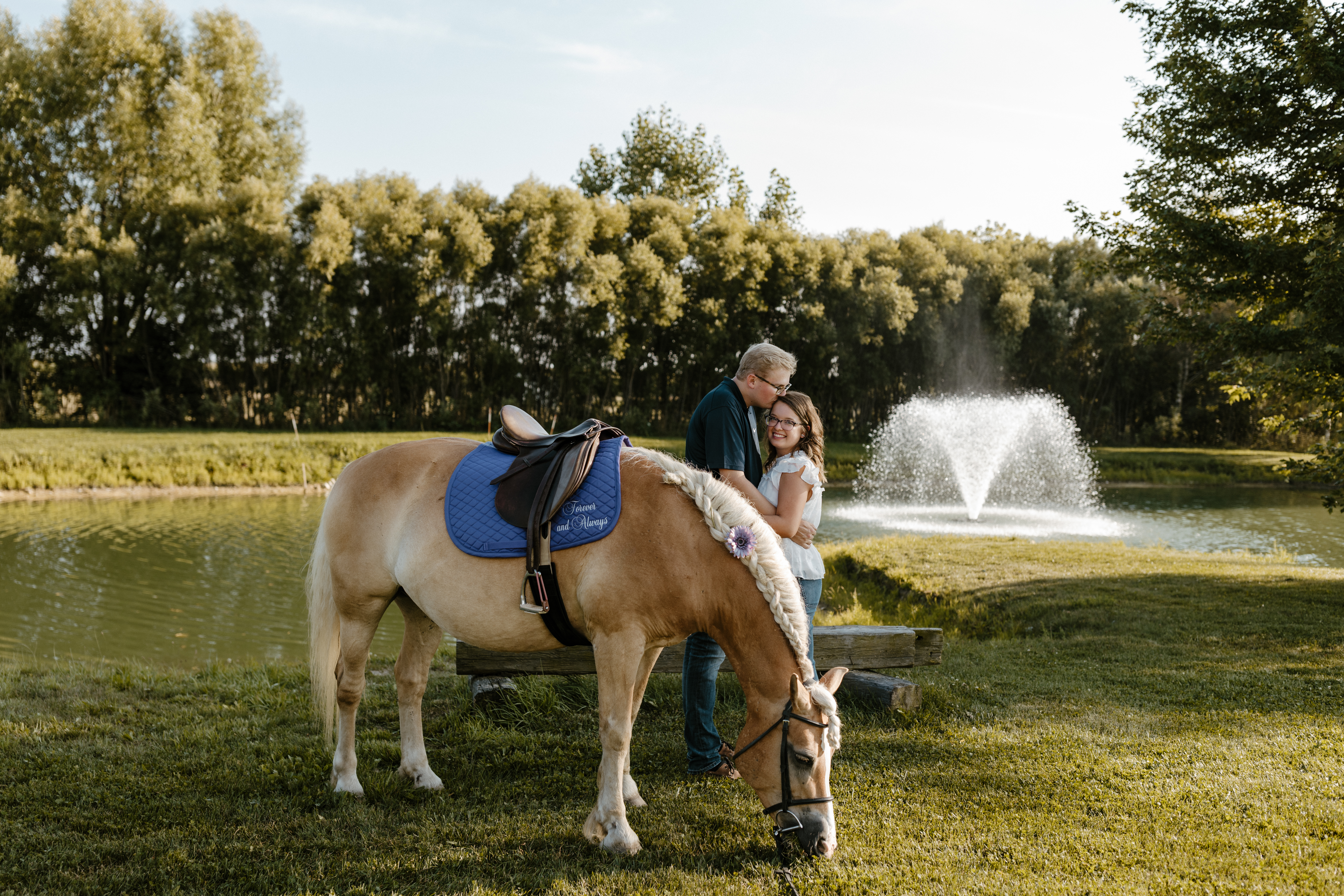 A Special Engagement
As many were enjoying their summer vacation and trying to squeeze in as much fun as possible as the new school year loomed ahead, our long-time dedicated volunteer, Levi, was preparing for a big day of his own. Levi hatched a plan to propose to his girlfriend Mia at Renew, and even included Nobie in the excitement.
"The main reason I went to Renew for the proposal was because the beauty on the property," Levi explained. "I proposed to [Mia] by the old barn in the back with the fountain going. It was so beautiful!"
Of course, Mia said yes 🙂 Mia and Levi are planning their wedding for next fall.
From all of the Renew family, congratulations Mia and Levi!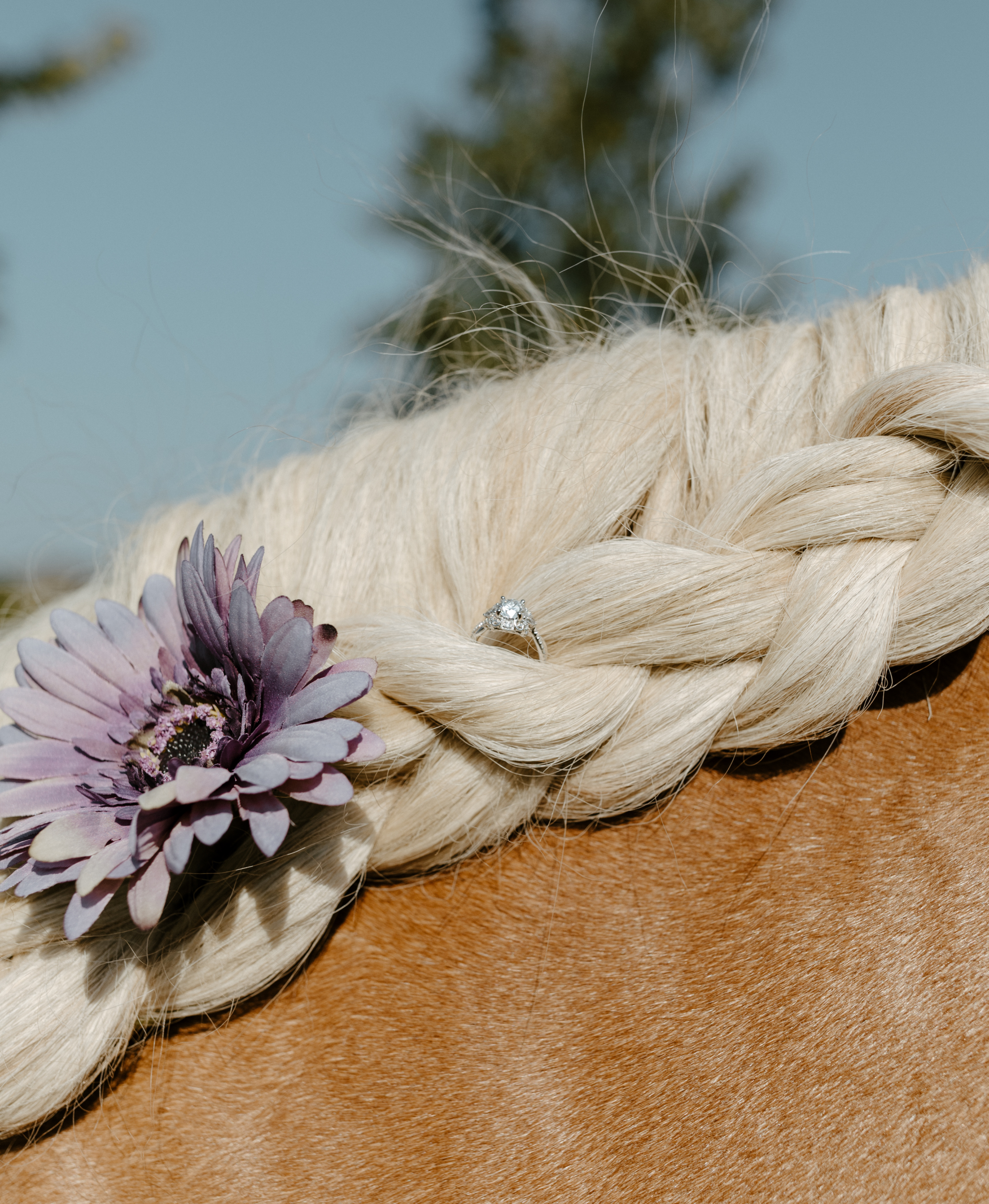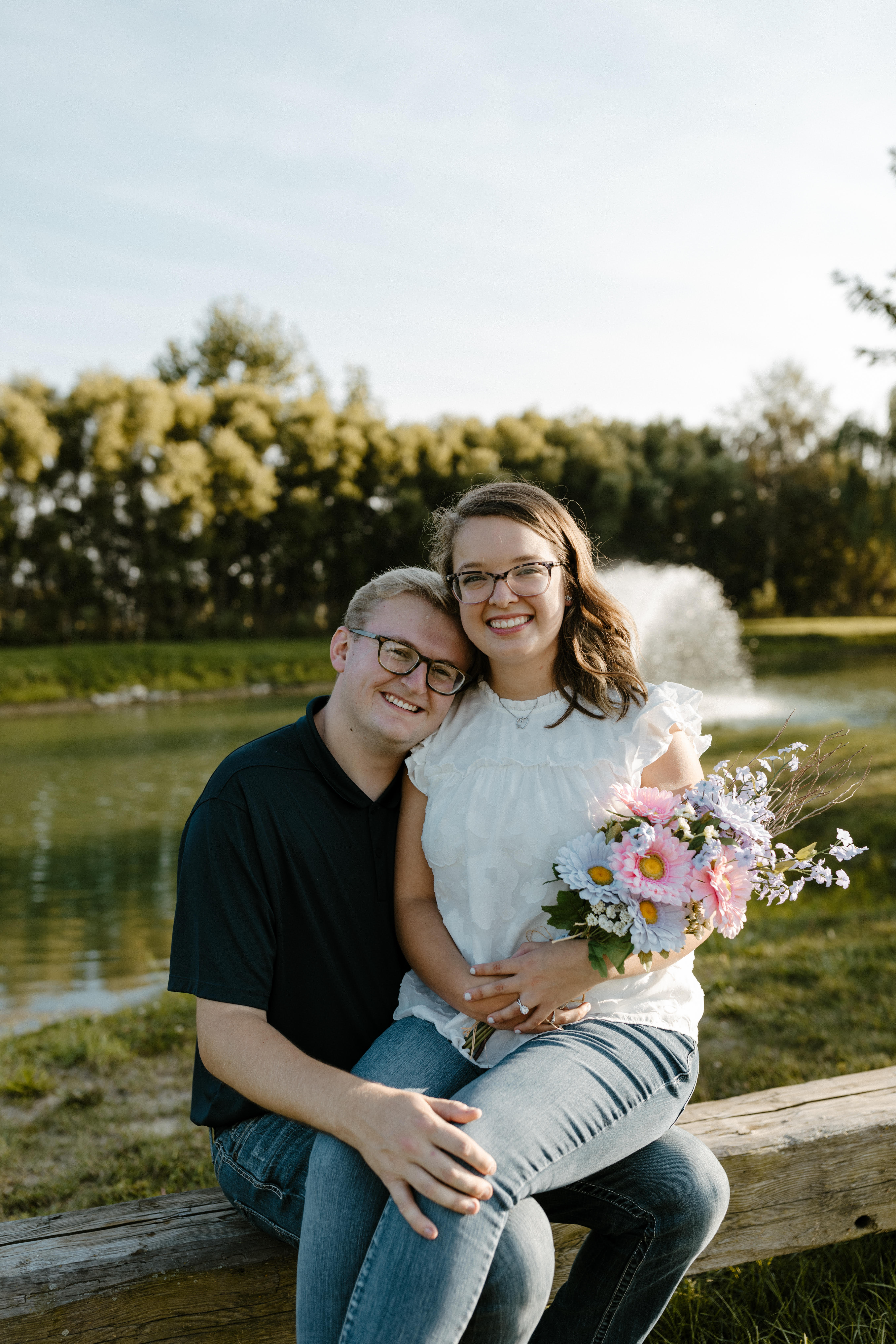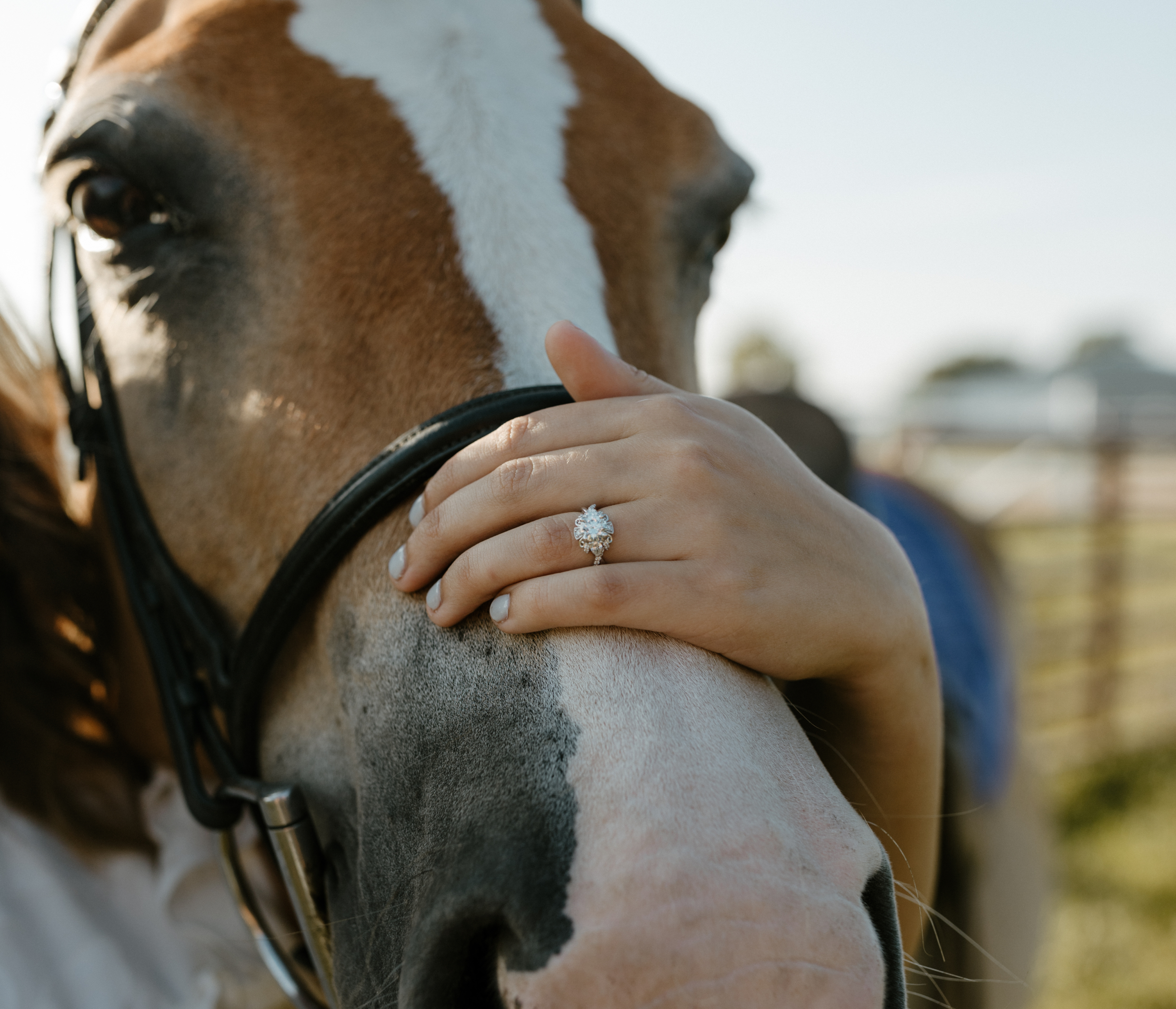 Photography from Blairedenae_photography
---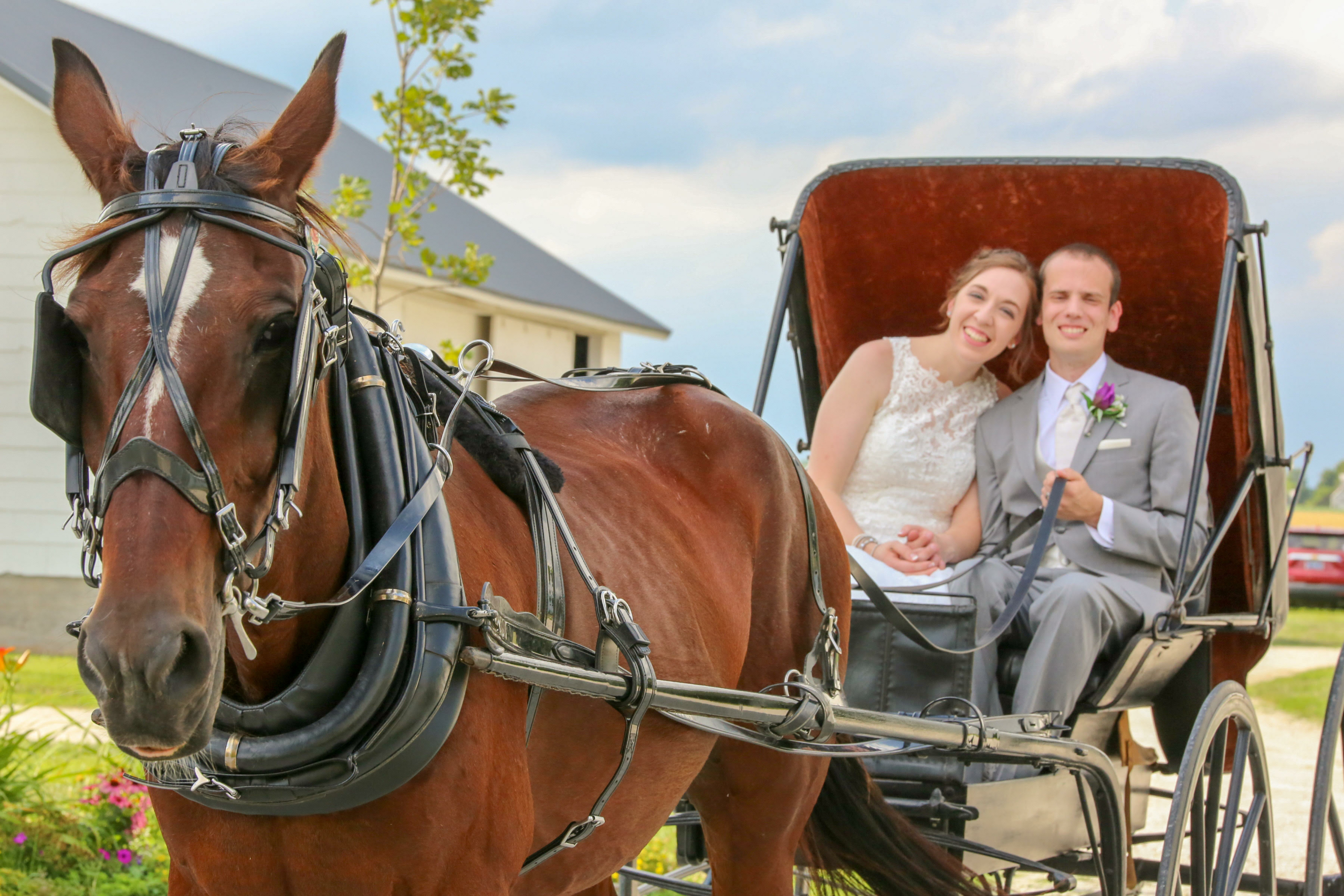 Staff Spotlight: Elizabeth Turner
Some of the staff members at Renew you may have known for years, and others you might only know by name. To help you get to know the staff a bit better, each month we will be featuring a staff member in our Staff Spotlight. This month's spotlight is our Volunteer Coordinator, Elizabeth Turner.
I feel so blessed to be part of the Renew family! I have always loved horses and for many years have dreamed of ways to be with them while also helping people, so I truly feel like I've just begun my dream job! I started volunteering at Renew just over a year & a half ago, and since my first day, it has felt like coming home. I've volunteered as a horse leader, side walker, exercise rider, long liner for speech therapy lessons, fed Renew's herd, assisted with Reading Wranglers, and for most of this year have been an instructor-in-training as I've been pursuing my CTRI with PATH; the plan is to have that fully complete by the end of 2023!
When I was a kid, my dad was in the Air Force, so it became normal to me to move every few years. Although changing locations/homes so often came with its own challenges, some of the benefits were meeting many people, and experiencing so many places. I would not be who I am today without having lived in over 13 houses, 5 states, and 2 countries. In all of that, God has built a resilience in me and has continuously provided opportunities to be involved in places that encourage me and bring me joy; many of which have involved horses.
I started riding lessons when I was in 4th grade shortly after our family moved to Texas. One day, I was able to assist my instructor with a rider who had a disability and I was thrilled to be a part of making an activity that I loved so much, accessible for someone else – that experience has stuck with me to this day.
In High School, I continued riding lessons after our family moved to Illinois, and also volunteered my time as a wrangler with about 30 horses at a camp in Wisconsin for a couple of weeks for two summers. Seeing the impact & joy that horses brought to so many kids every day, thrilled me!
In college, I chose to pursue a degree in Early Childhood Education & Special Education, with the dream of someday being able to combine my love of horses and children in some way. After my sophomore year of college I was able to work at SpringHill Camp in Evart, MI for two summers with their large herd of over 70 horses leading trail rides, teaching riding lessons, and jumping at every opportunity to assist campers with special needs when they came to visit the barn. I also assisted with the care of some Arabian horses near my university while I was in college and even after graduation when I continued to live nearby.
Shortly after graduating from college, I got a teaching job and met my now husband David in a small group Bible study. Although he had never been around horses, he helped muck stalls to spend time with me! It means so much to me that he's been willing to learn about horses; he even proposed to me one day while we were at the barn! We also got married on a farm that provided horses to have at our wedding. Some very special memories for sure!
My husband David and I have now lived in Holland for almost two years with our Catahoula Leopard Dog, Louie. In just six years together, we just visited our 29th state together this month! We enjoy long road trips, going to baseball games, and seeing new places together. I love books, taking pictures, and working on various projects around the house. Fun fact, I have a bucket list to ride a horse in all 50 states, and so far I've ridden in 13 states; the most recent state added was a beach ride in Oregon. I'm grateful to have experienced so many views on horseback!
---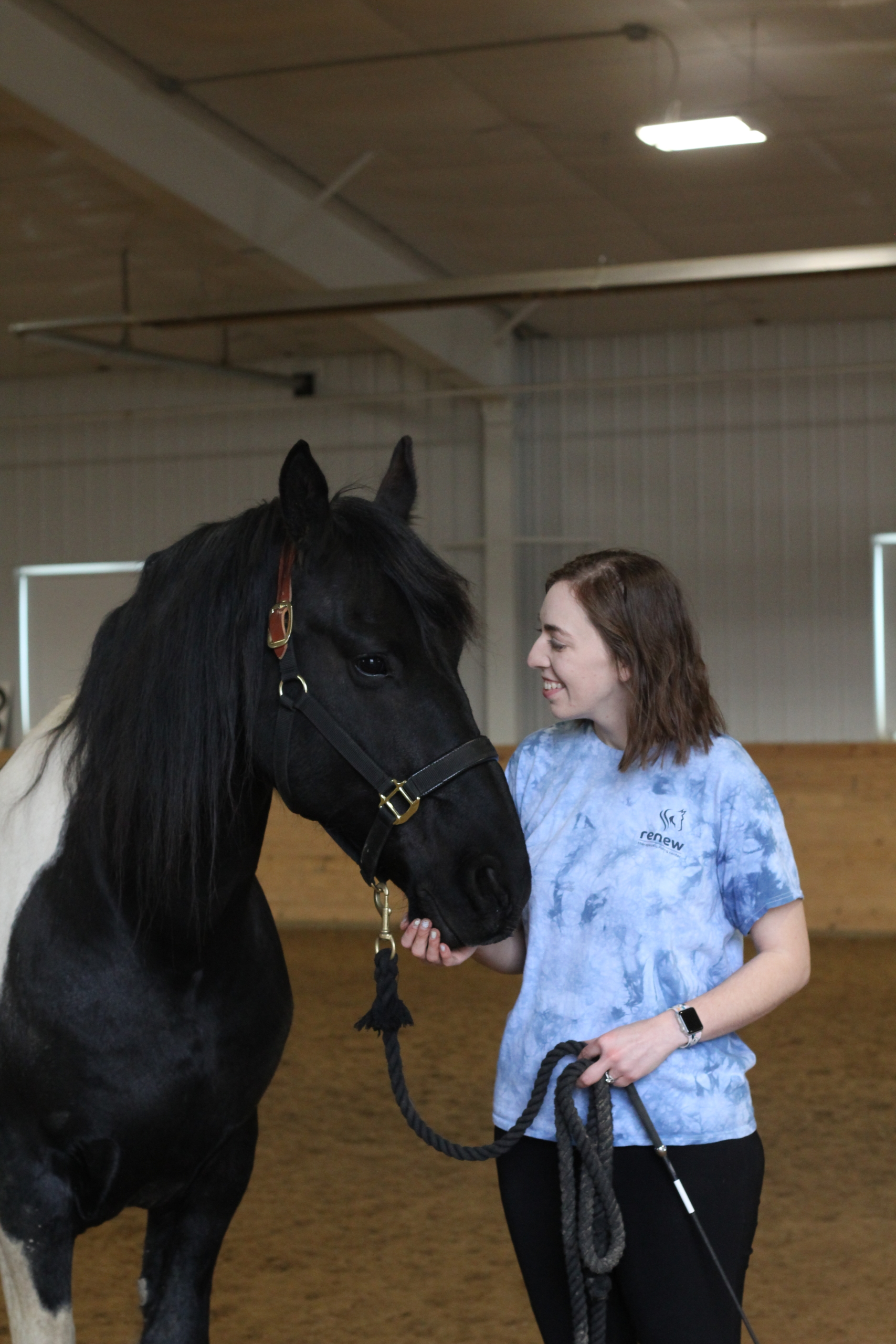 …I volunteered my time as a wrangler with about 30 horses at a camp in Wisconsin for a couple of weeks… Seeing the impact & joy that horses brought to so many kids every day thrilled me.

— Elizabeth Turner
---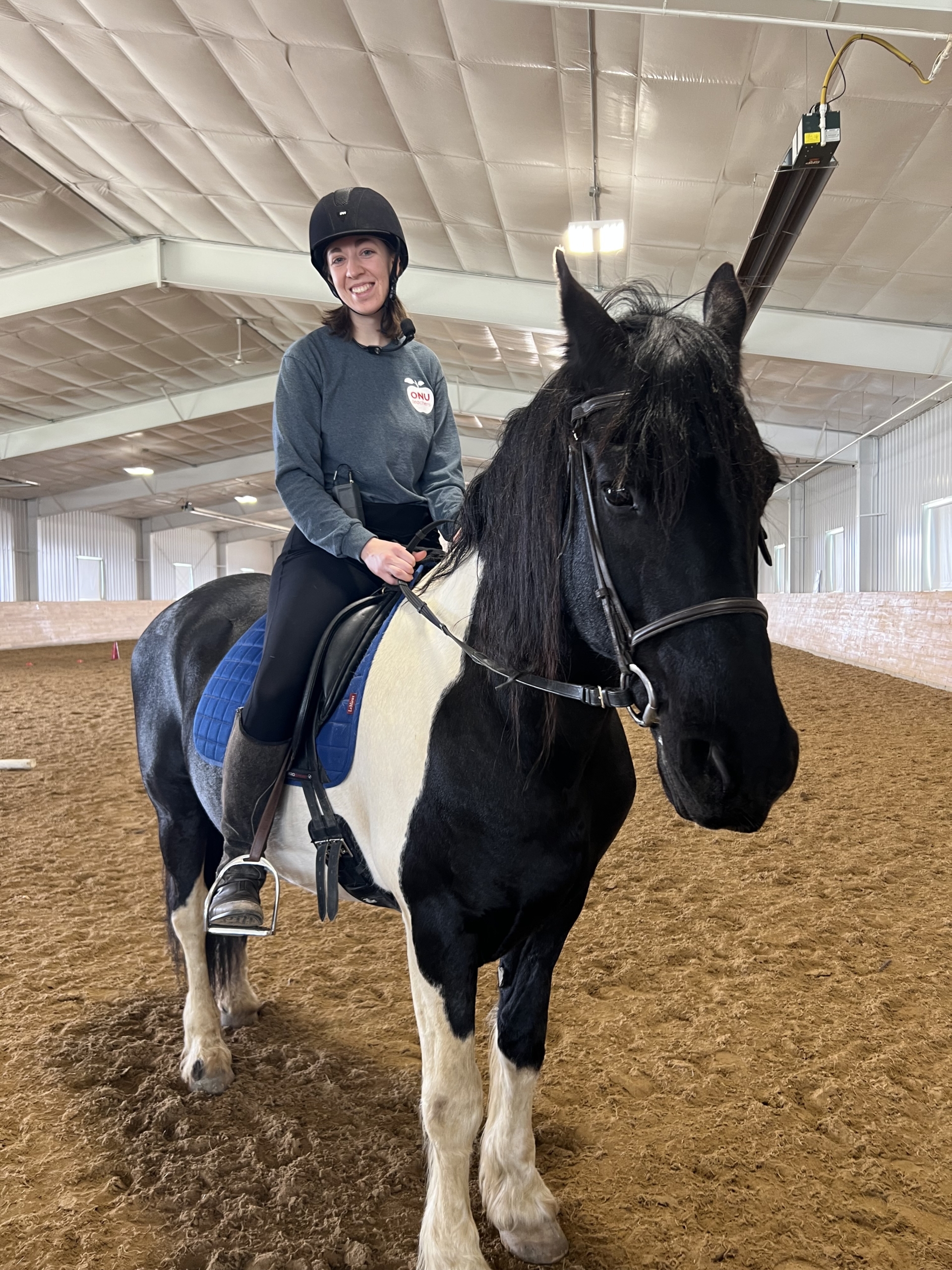 ---
https://renewtrc.org/wp-content/uploads/2023/09/IMG_5429-Drill-Team-2.png
3456
5184
melissa
https://renewtrc.org/wp-content/uploads/2018/11/RenewLogoHorizontalFINAL2c.png
melissa
2023-09-29 09:22:13
2023-09-29 09:27:16
September 2023 Update