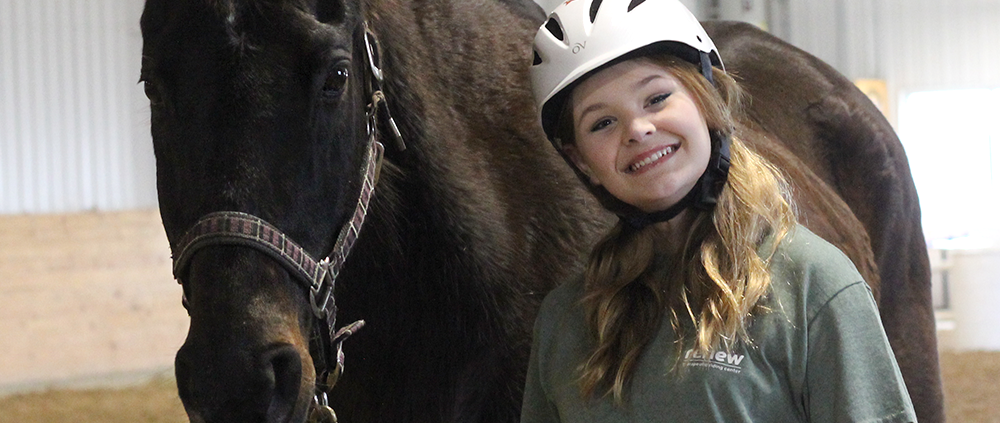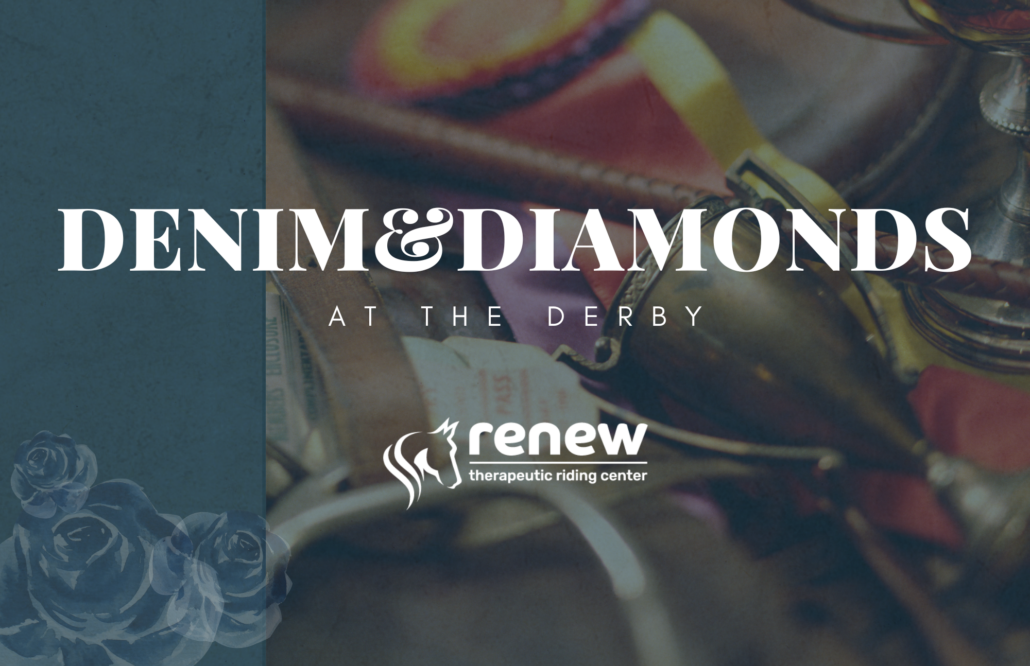 We are so humbled and grateful for the entire community (and beyond!) for your support of this year's Denim & Diamonds at the Derby! Your generosity and partnership will ensure that people in our community will have access to the life-giving benefits of equine assisted services. Thank you for attending, purchasing Bid to Win tickets, supporting the jockey race, donating, and all of the many ways that you've come alongside Renew to help others.
Thank you to Raven Strategic Group, Hemmelgarn Homes, and Barber Ford for sponsoring the event. Thank you to deVries Photography for capturing the celebration (we'll share the pictures soon!). Thank you to all of the people who made the delicious and beautiful desserts for the dessert auction! And thank you to our selfless business community that donated all of the wonderful Bid 2 Win packages!
Money is still coming in towards our event fundraising goal – we're so close! Thank you for being a blessing to the people in our community! We can't wait to celebrate with you again next year!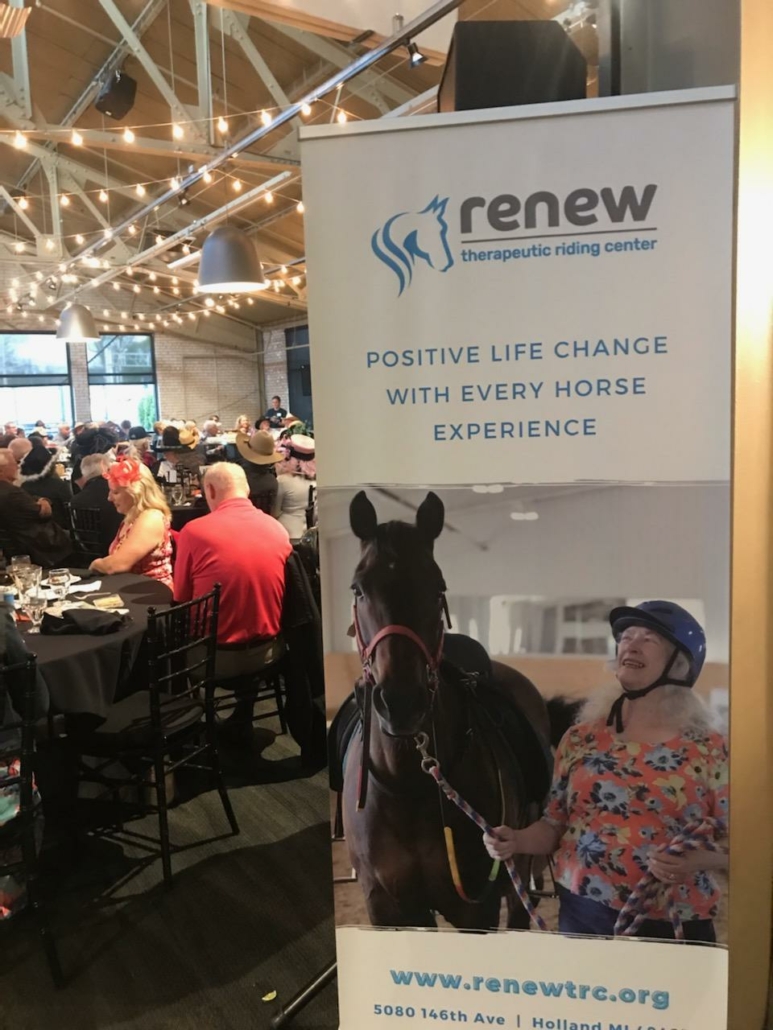 More event pictures to come
---
Staff Spotlight: Emily Hill
Renew currently has 14 staff members. Some you may have known for years, and others you might only know by name. To help you get to know the staff a bit better, each month we will be featuring a staff member in our Staff Spotlight. First up is our Administrative Assistant and Instructor, Emily Hill.
I'm from Southwest Washington State, and due to this I relish rainy days and am obsessed with huge evergreens and snow-capped mountains. I have a bachelor's degree in social work from George Fox University in Oregon. Currently I live in a 130 year old historic home in the Heritage Hill neighborhood of Grand Rapids with my husband Josh of 7 years. I have always wanted to ride horses and begged my parents to let me take riding lessons at a Christian horse camp I loved attending each summer. Throughout high school, I spent my summers working at the camp, learning horse care among a herd of 60 horses and taking great joy from leading my campers on trail rides through the foothills of the Cascade Mountain Range. While in college, I volunteered at a PATH Intl Premier Accredited therapeutic riding center and was so excited to experience how my childhood love of horses and my enjoyment of helping people could be combined. We lived in Pennsylvania right out of college and it was there, at another PATH center, that I received my certification in therapeutic riding. We moved to Michigan right afterwards and I was hired at Renew almost immediately. Four years later, teaching therapeutic horseback riding is still my dream job and I am immensely blessed by all the horses and humans I get to interact with daily.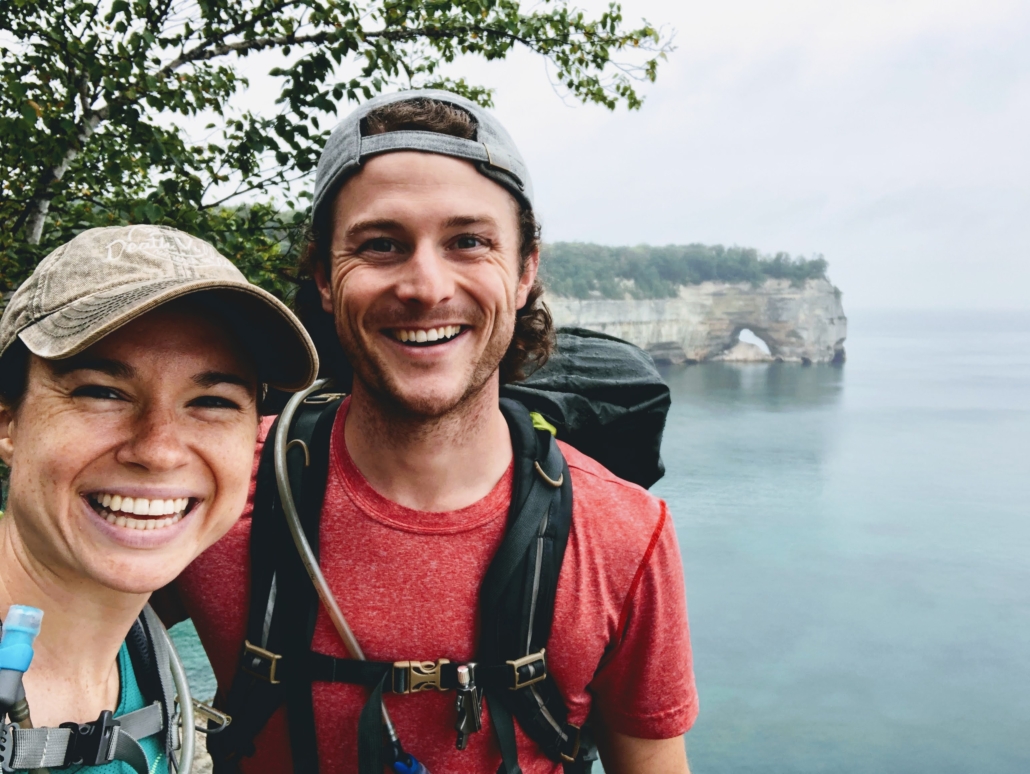 "…teaching therapeutic horseback riding is still my dream job and I am immensely blessed by all the horses and humans I get to interact with daily. "
As for how I spend my time outside of work – Josh and I love to get outside through backpacking, hiking, and exploring national parks. We enjoy traveling to visit friends and family on the west and east coasts and I have fun cooking, especially salads and experimenting with different vegetables. I find 6am yoga classes invigorating and love random animal facts I learn from nature documentaries. My relationship with Jesus is a never-ending journey, and I hope it affects how I live my life more and more.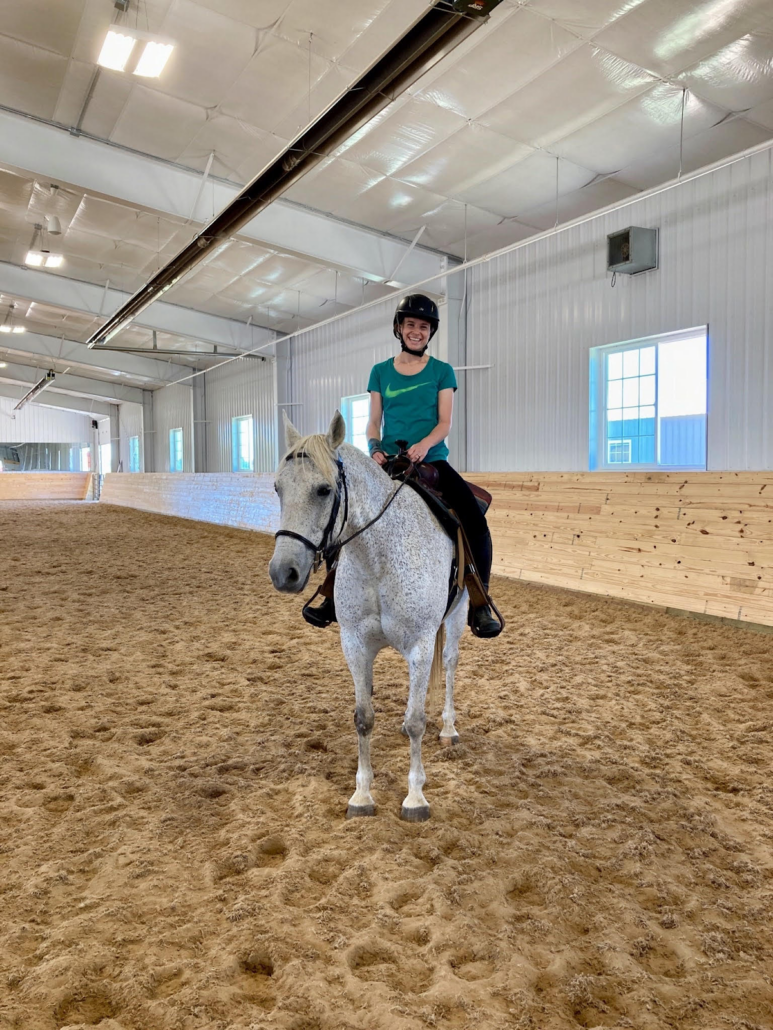 ---
Michigan Turkey Tracks Hunt Makes Donation to Renew
Renew was recently gifted a diesel tank to keep on the property from Michigan Turkey Tracks Hunt. This additional equipment will be a tremendous help to Dan Habers, Renew's Farm Manager, as he works to keep the farm running and looking beautiful.
Michigan Turkey Tracks Hunt and the Eric Corey Foundation is a nonprofit organization that benefits special needs and terminally ill youth hunters at the Michigan hunt. Thank you for the great work that you are doing, and for partnering with Renew by donating a diesel tank!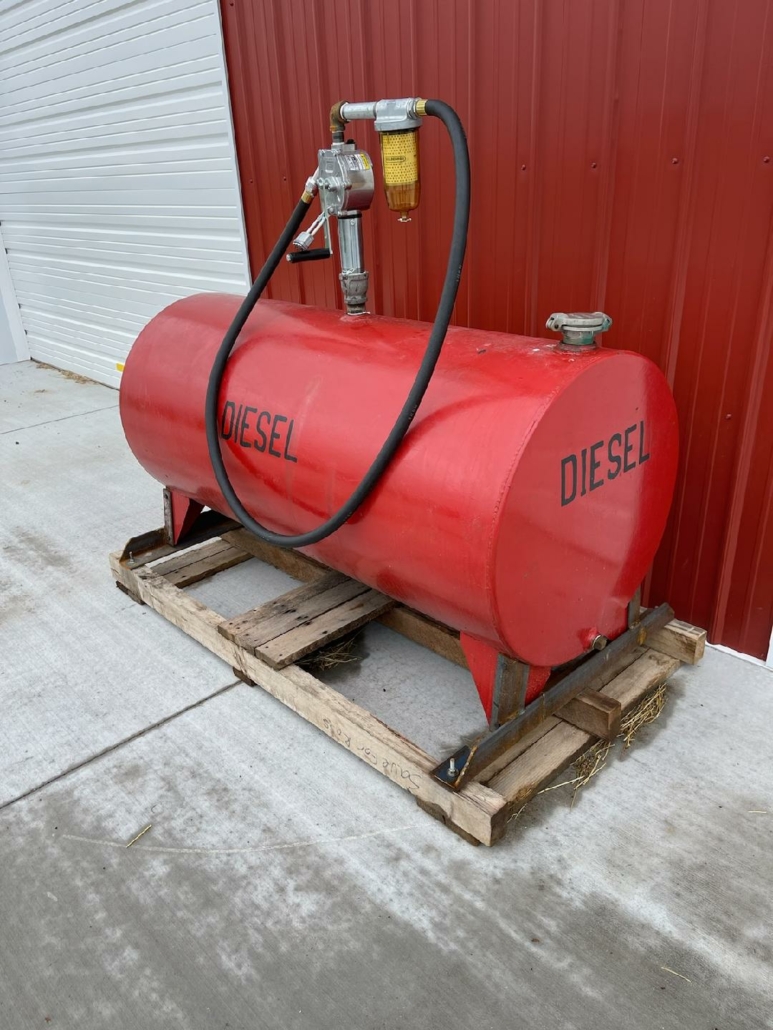 https://renewtrc.org/wp-content/uploads/2023/05/Kara-and-Zen-1000-72-dpi-option-2.png
1000
1000
melissa
https://renewtrc.org/wp-content/uploads/2018/11/RenewLogoHorizontalFINAL2c.png
melissa
2023-05-01 13:17:01
2023-05-01 13:53:41
April 2023 Update