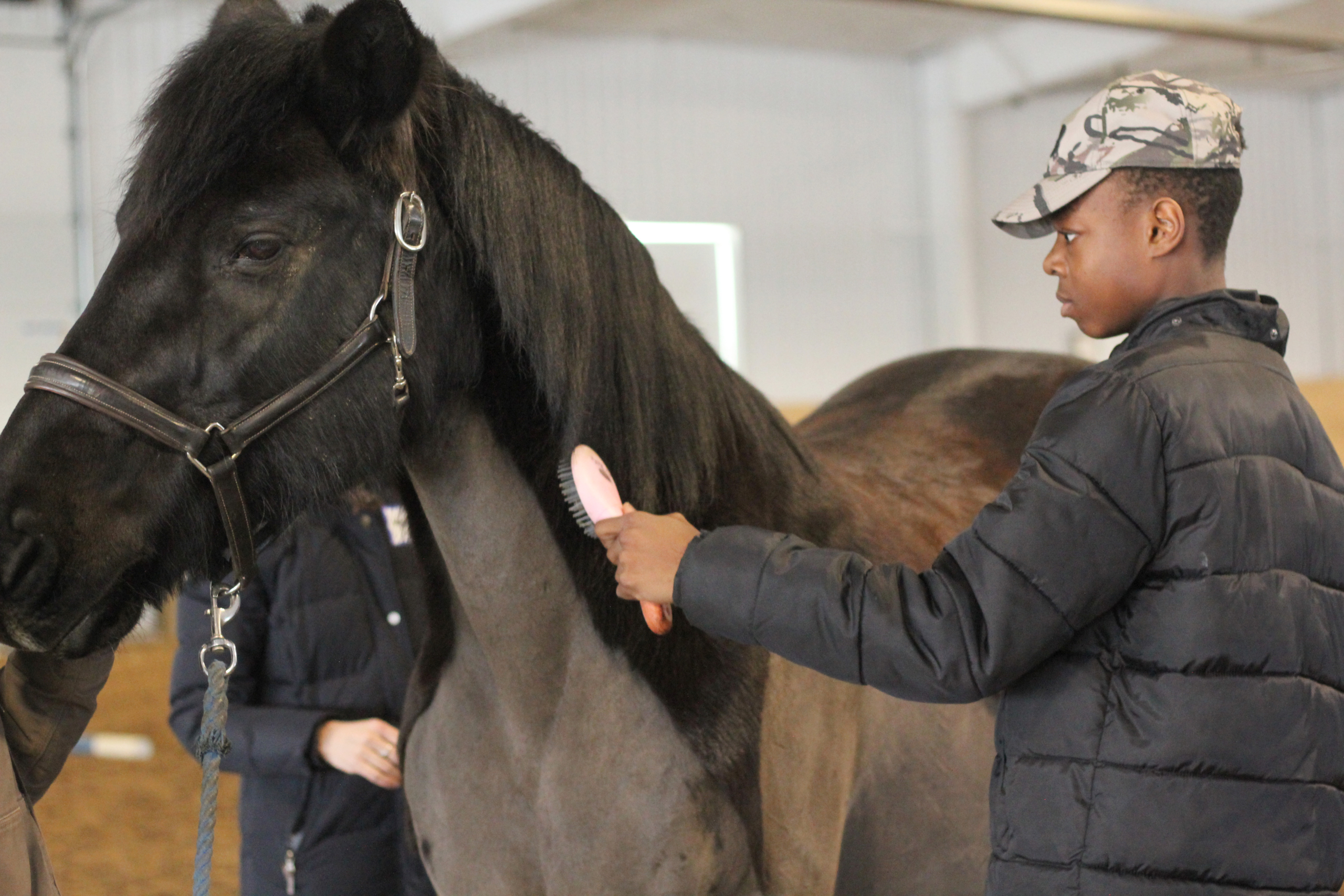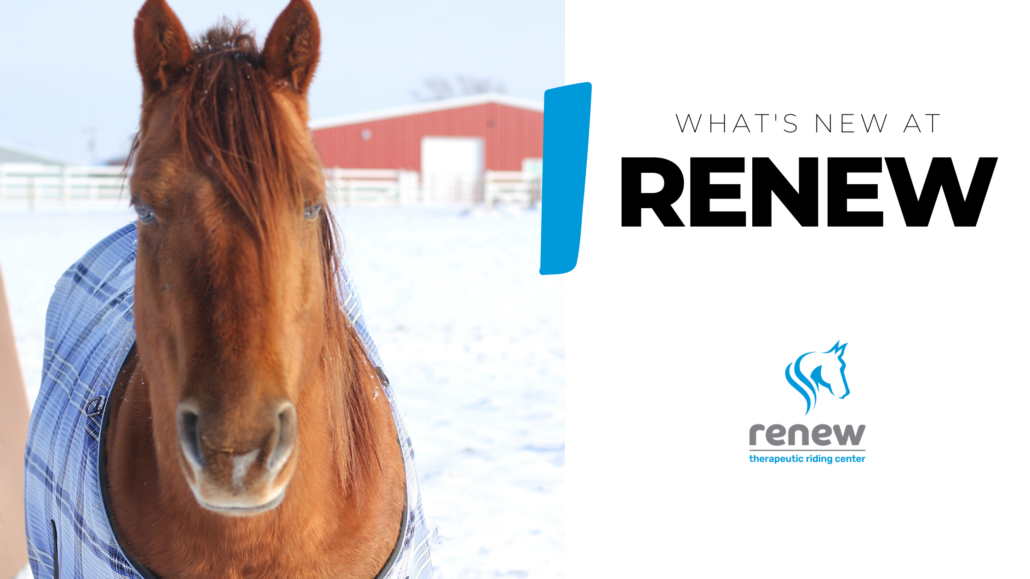 Special Partnership with Holland Christian Middle School
This month's blog post contains a recent interview with Susan DeVries from Holland Christian Middle School. We are excited to share with the greater Renew family a little more about this wonderful partnership!
Could you share your job title, how long you've been at Holland Christian, and explain a little more about your class/students?
I am the Educational Support Services provider at Holland Christian Middle School. I currently serve five inclusion students and 15 resource students. I've been in a variety of different roles at HC for the past 30 years, but have done this job for the past four years. The students who have participated at Renew are students in our Functional Academics program and all have diagnoses that require more support than provided in the traditional gen-ed classroom.
How did your class first get involved at Renew?
We heard about Renew through our principal, Tom Strikwerda. Tom is Shaina Strikwerda's (Renew's Program Manager) father-in-law! We are SO thankful he got us involved!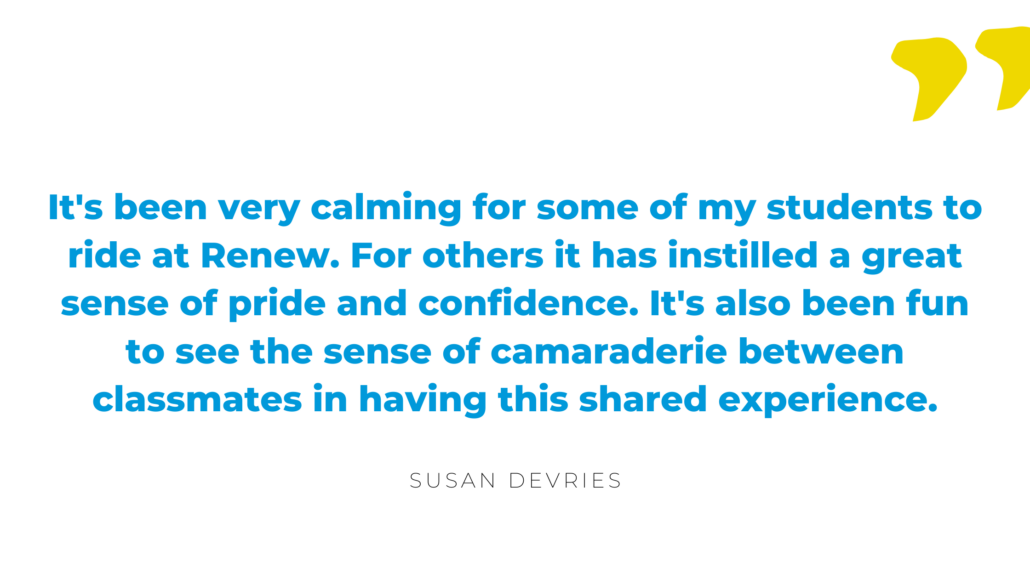 What do your students value the most about their time at Renew?
They have all fallen in love with "their" horses. They have a huge sense of pride in learning new skills and in bonding with their horse.
What do you and the other teachers value most about their time at Renew?
It has been such a blessing to see all of them step out of their comfort zones and be willing to try new things. Some of the students have overcome fears to ride their horses, and they have all gained confidence as they learn to direct their horses to follow the commands they're given.
Is there a benefit or impact from your time at Renew that surprised you?
It's been very calming for some of my students to ride at Renew. For others it has instilled a great sense of pride and confidence. It's also been fun to see the sense of camaraderie between classmates in having this shared experience.
What do you think is the greatest benefit from their time at Renew (either a personal one, or collectively as a group)?
Personally it's just been such a gift to be able to get away from school for an hour each week to bond as teachers/paraprofessionals/students. The time spent together sharing stories in the van and encouraging each other at the horse barn has been so great! All of the students would not hesitate to call Renew the highlight of their week. That's true for me, too!
Could you describe some of the ways that what is learned at Renew is practiced and lived out in the classroom, and maybe even in their homes?
For one of my students, using "whoa" and "walk-on" has been effective in managing some tricky classroom behavior. We've also been able to talk about how important it is to follow directions and how horses can sense what their rider might be feeling. As we work on some life skills here at school (empathy, positive attitudes, etc), Renew experiences have opened the door to some great conversations.
Is there a particular story/instance while at Renew, or from the classroom, that you would like to share?
One of my students had a lot of nerves/anxiety prior to starting at Renew. He initially said he wasn't very excited about it and was "sure it wasn't going to be very fun." Now, without fail, as he gets into the van after every riding lesson he will say, "That really was the best day ever!"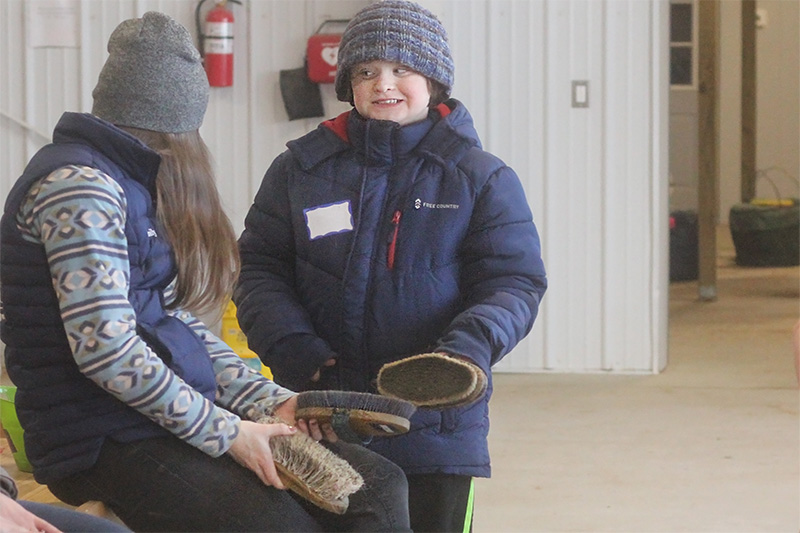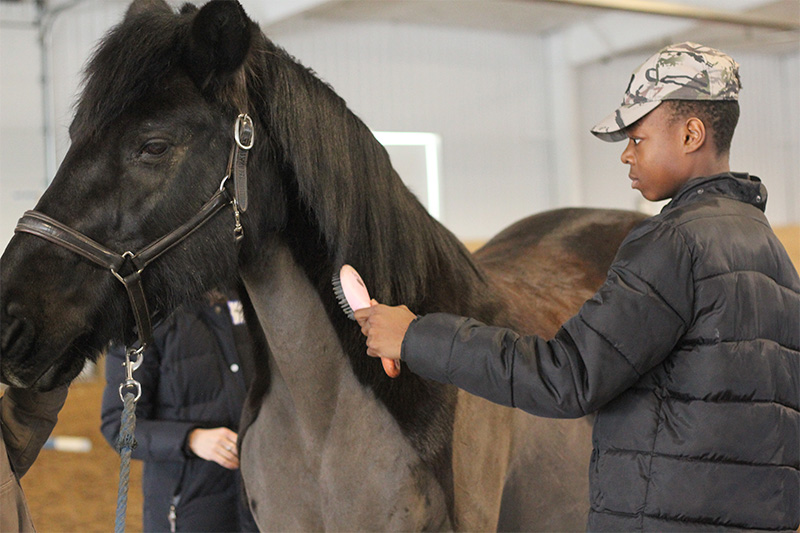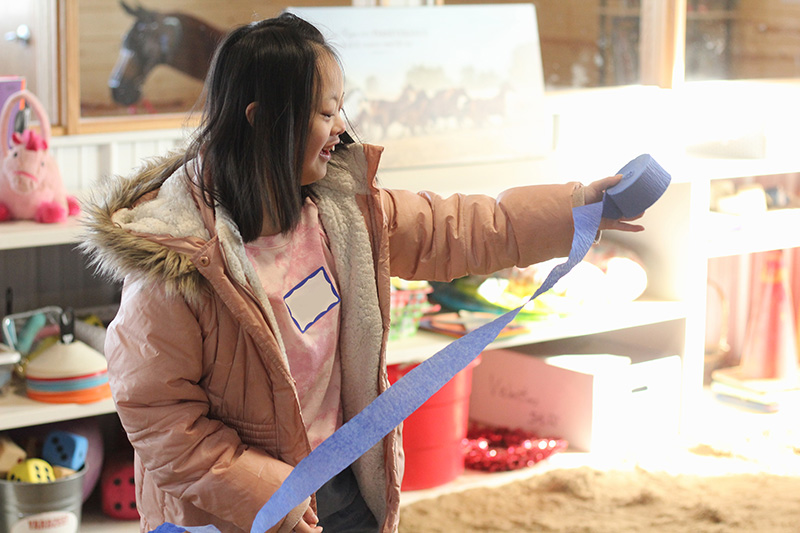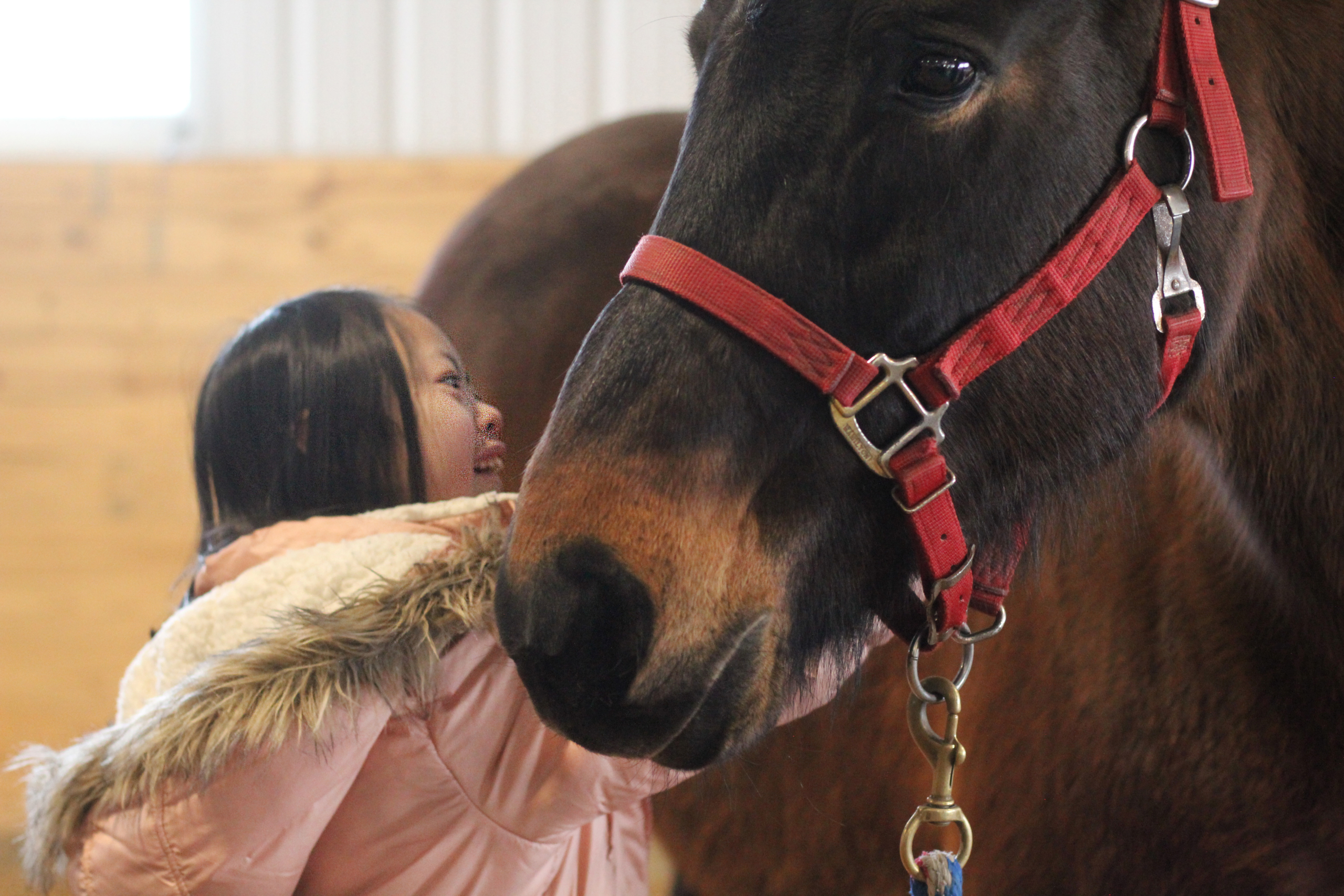 ---
Thank you, Holland Junior Welfare League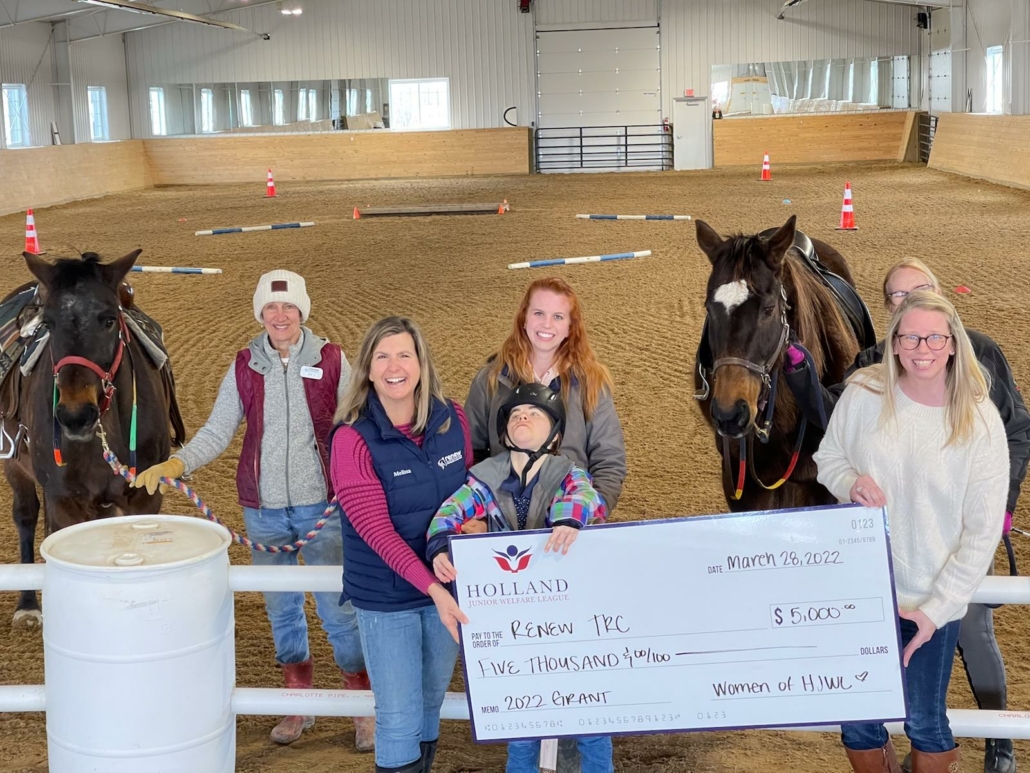 We would like to express our gratitude to the Holland Junior Welfare League for their recent $5,000 grant that will be used towards the scholarship fund. Scholarship funds ensure that everyone is able to receive the benefits of equine assisted services regardless of their ability to pay. Thank you for partnering with Renew and making sure that people in our community have access to the services they need!
---
New Sponsorship Opportunities
There are many ways to get involved at Renew and help bring healing and hope to people in our community. Today, we'd like to highlight our "new" horse sponsorship option. Our goal in 2022 is to secure a sponsor for each one of our equine ministry partners.
Our horses are co-laborers in fulfilling our mission. Each horse brings different things to the table and helps each of our riders make great gains towards reaching their goals. Each Horseshoe Partner will be matched up with one horse and the donation will support their care by helping to provide things like hay, grain, and farrier and veterinary service. You can choose to sponsor a horse for a full year ($4,000), half a year ($2,000), or a quarter of a year ($1,000).
Sponsor a horse as a group (4H club, equestrian team, family, etc.), sponsor a horse as an individual, or sponsor a horse as a gift/in honor of a loved one. When a horse reaches the equivalent of a full year sponsorship, those sponsoring the horse will receive a VIP photo shoot with "their" horse. The images from the photo shoot will be given as a keepsake and expression of our gratitude.
If you would like more information on how you could sponsor a horse in the Renew herd, please email Cassie Pelon at communications@renewtrc.org.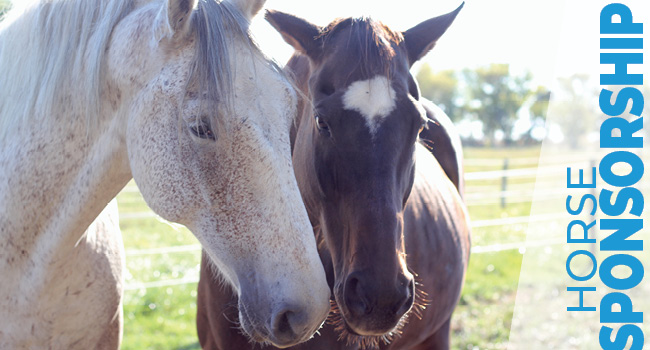 ---
Community Impact Report 2021
As we look back on a year that exceeded our expectations in so many ways, we would like to invite you to learn about the impact Renew has on those we serve and their families, on volunteers, and on our greater community.
---
https://renewtrc.org/wp-content/uploads/2022/03/IMG_9785-edit-for-blog-scaled.jpg
1707
2560
melissa
https://renewtrc.org/wp-content/uploads/2018/11/RenewLogoHorizontalFINAL2c.png
melissa
2022-03-30 13:01:00
2022-03-30 13:01:03
March 2022 Update