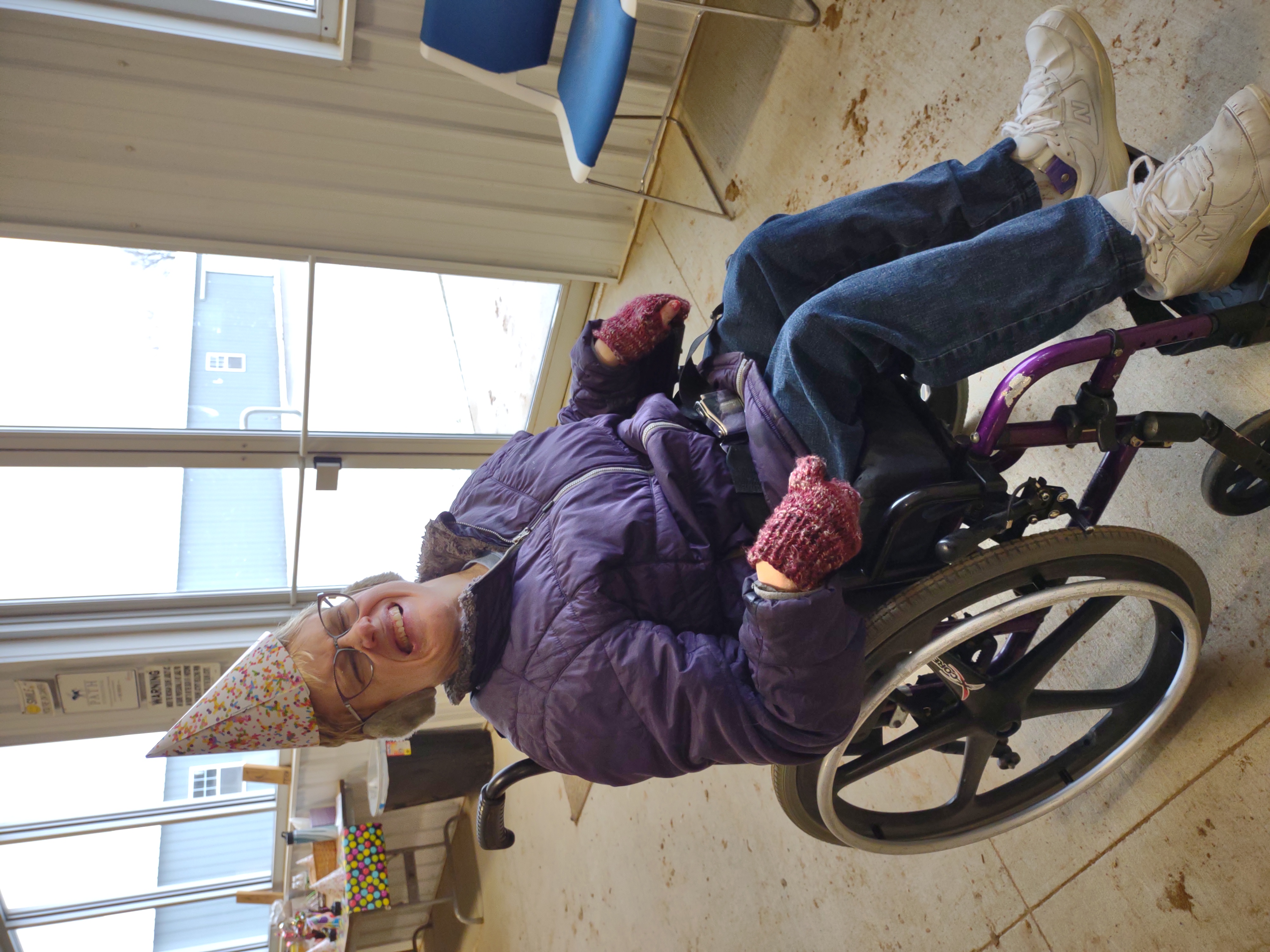 February Therapeutic Riding Update
Over 100 students received the benefits of equine assisted services each week during Session 1 of therapeutic riding lessons. And hundreds of volunteers came each week in order to ensure that each student had the support he/she needed to make progress towards a goal. Session 2 of therapeutic riding lessons kicked off this week, and we're excited to witness the progress each student is sure to make.
A spectacular highlight to February was our ability to welcome Dr. Temple Grandin to the farm. A small group of Renew parents, students, volunteers, and staff were able to meet with Dr. Grandin as she shared some of her insight, wisdom, and advice. It was inspirational and such an honor to have her join us! Prior to her visit at Renew, Dr. Grandin gave two lectures at Benjamin's Hope entitled "Great Minds Are Not All the Same". If you would like to watch her lecture, click here.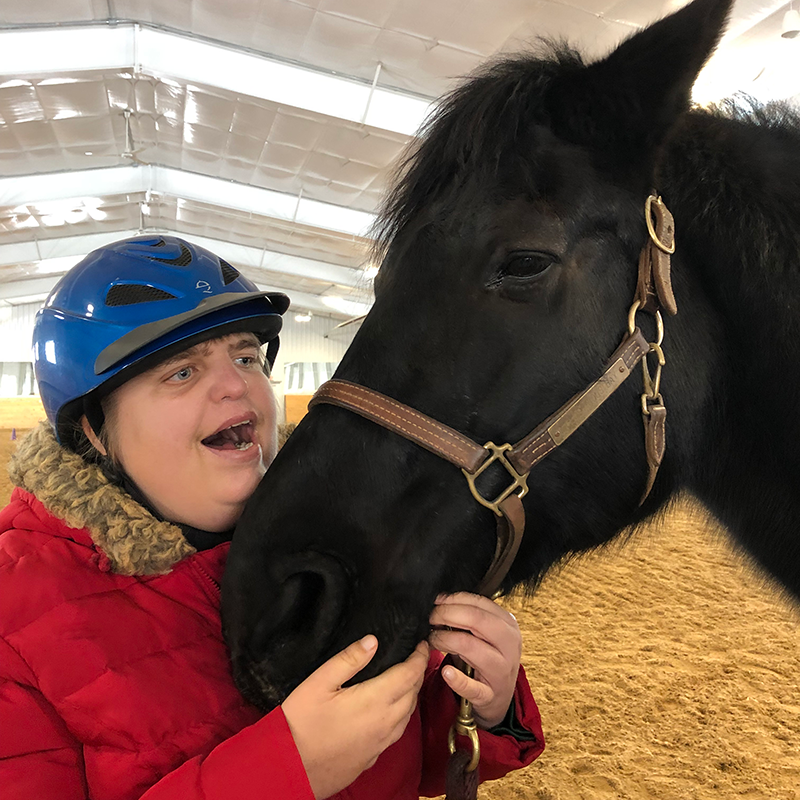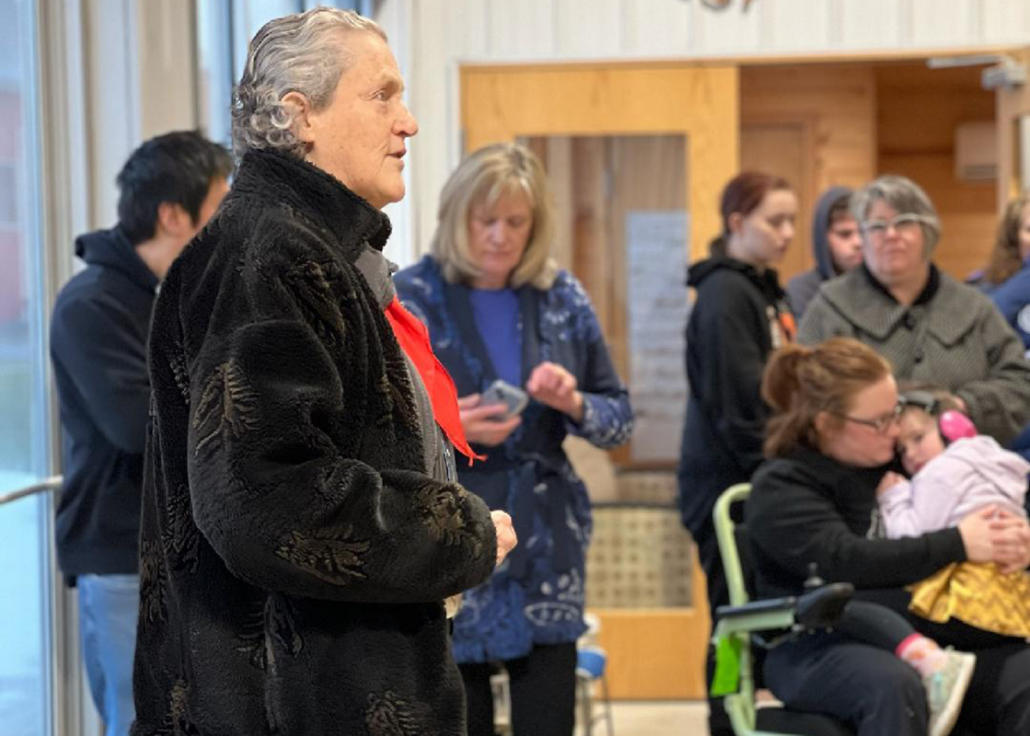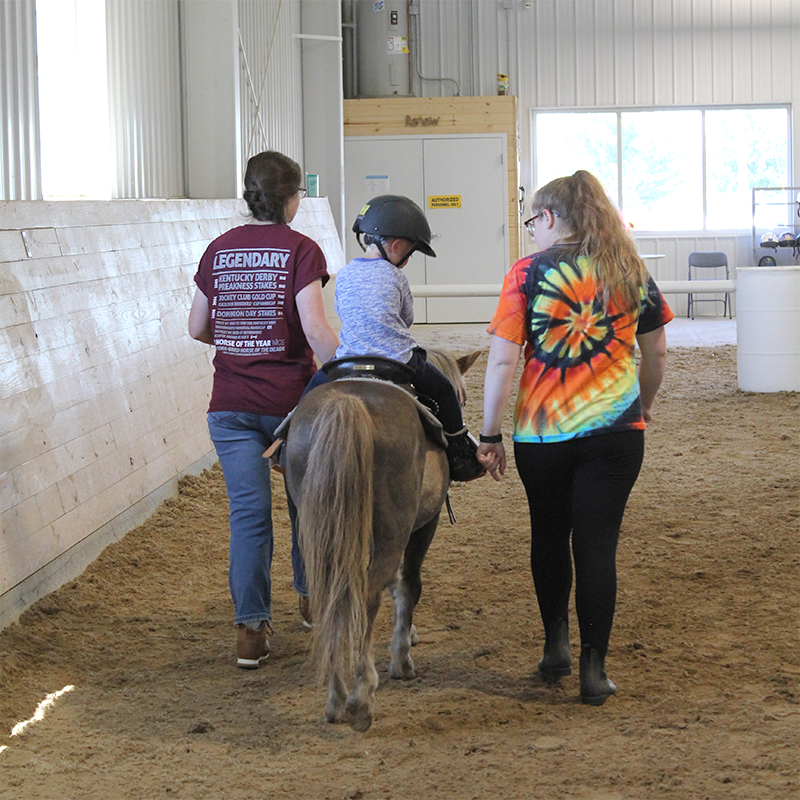 ---
Events Updates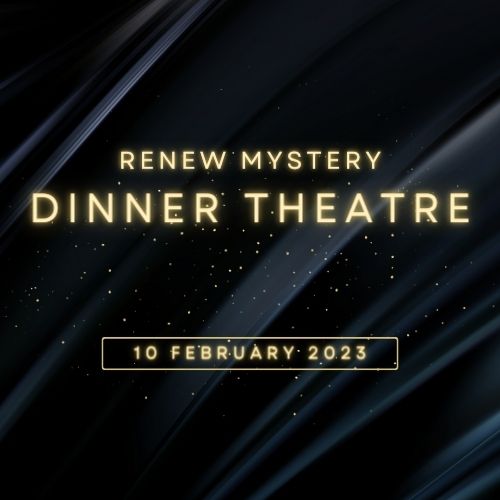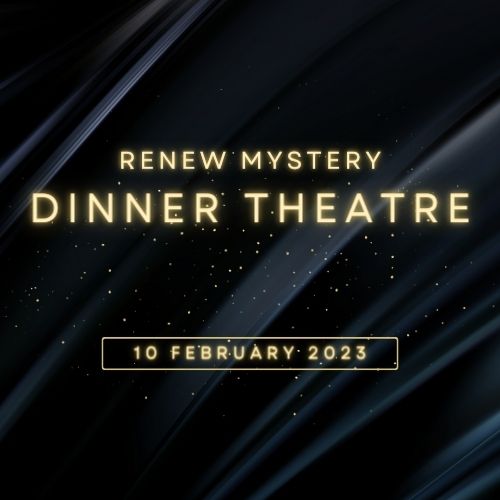 Renew Mystery Dinner Theater
The first-ever Renew Mystery Dinner Theatre is in the books. Thank you to everyone who came out for the show. It was a wonderful time of laughter and fellowship. The show will also be televised on Holland Cable Access channel 24 on Thursdays at 7:00pm.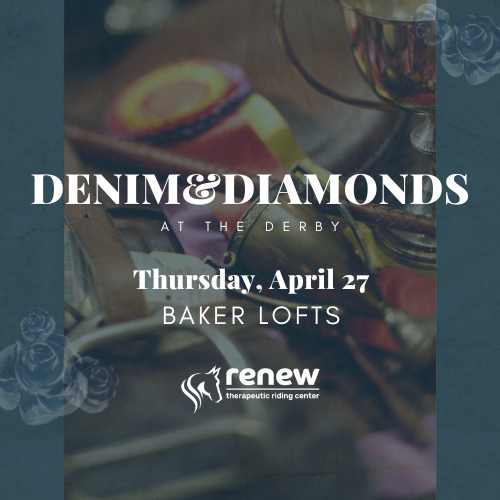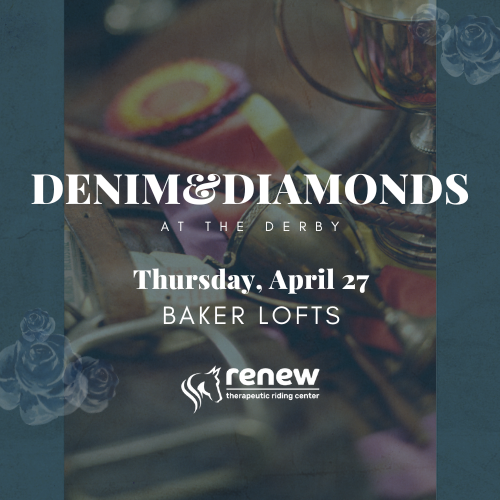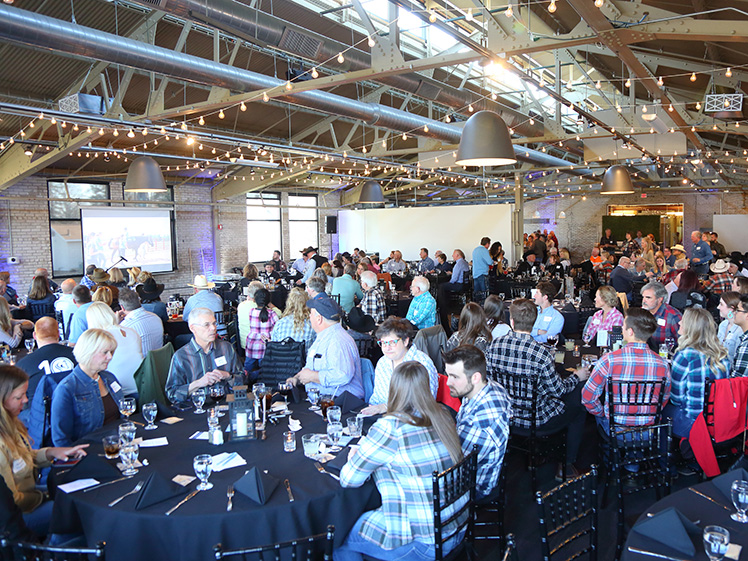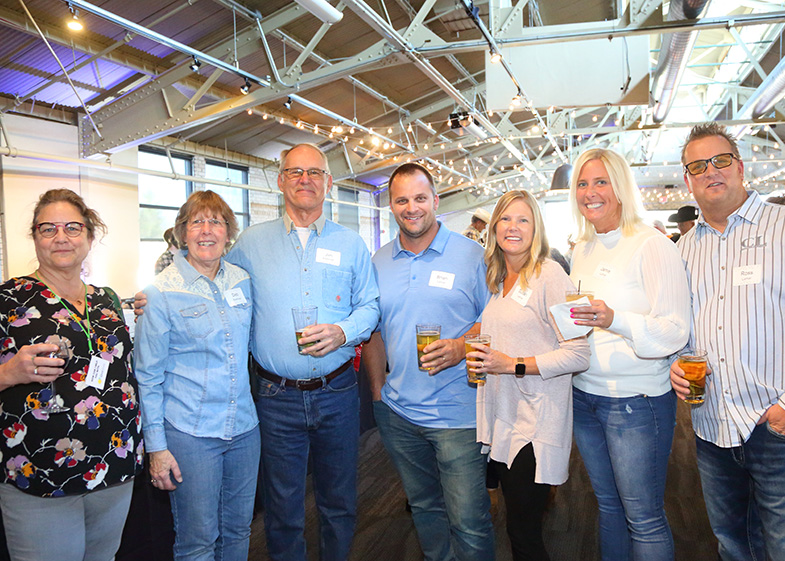 Date:
Thursday, April 27 | 5:30-9:30pm
Whether attending the event or not, there is fun for everyone and a way to partner with Renew during this exciting event. You can make a donation online, or buy Bid to Win tickets for some amazing packages (the more you buy, the greater your chance of winning).
Two weeks before the event we will unveil our "jockeys". The jockey with the most donations will win the "race"!
We are busy putting together some amazing Bid to Win packages again this year. Each Bid to Win ticket you purchase increases your chance of winning.
Check the Denim & Diamonds at the Derby event page for the most up to date information. We can't wait to celebrate with you and raise the funds needed to ensure that everyone living with a disability in West Michigan has access to the life-changing benefits of equine assisted services at Renew.
---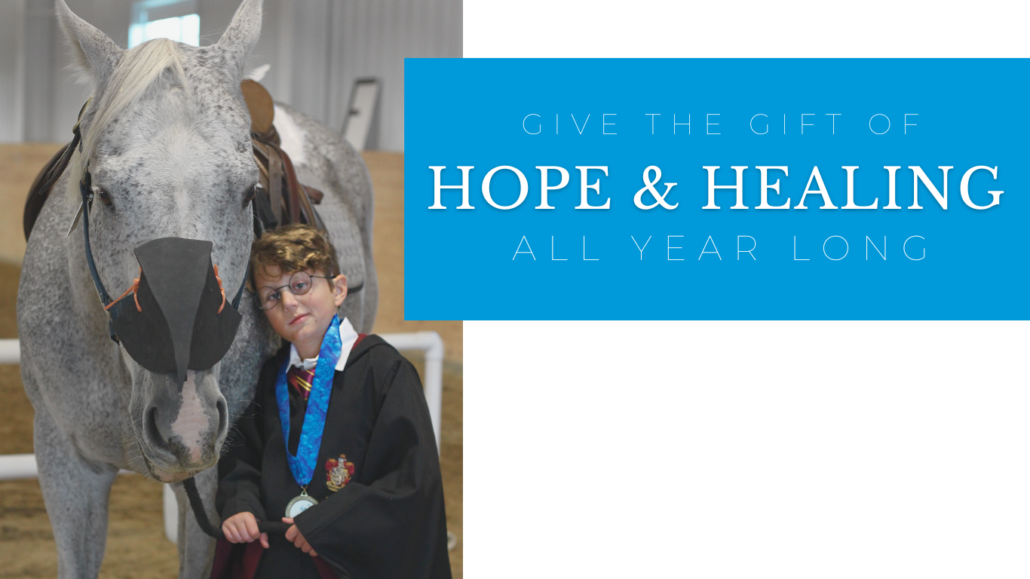 Throughout the year, we have ongoing expenses related to caring for our herd of therapy horses through the purchase of feed, supplements, medications, special equipment, shavings, hay and paying vet and farrier bills. In addition, we have ongoing needs to support special programming for students where funds are not always readily available. Would you like to maximize your impact and help ensure that every person has access to the services they need?
you can designate your monthly gift as either a horse sponsor or student sponsor
your monthly gift will help with everyday herd expenses like feed, hay, farrier, and vet
your monthly gift will help provide the funds needed so that Renew is ready to respond to immediate needs and crisis situations in our community
We would like to honor your commitment to supporting the mission on a monthly basis by inviting our Blue Ribbon sponsors (monthly giving partners) to a special VIP reception before this year's Denim & Diamonds at the Derby. This exclusive gathering will be a special time to celebrate the success of the mission with other passionate individuals who choose to provide regular financial support; plus, it will be a lot of fun! A special thank you to the Blue Ribbon VIP Reception sponsor Raven Strategic Group.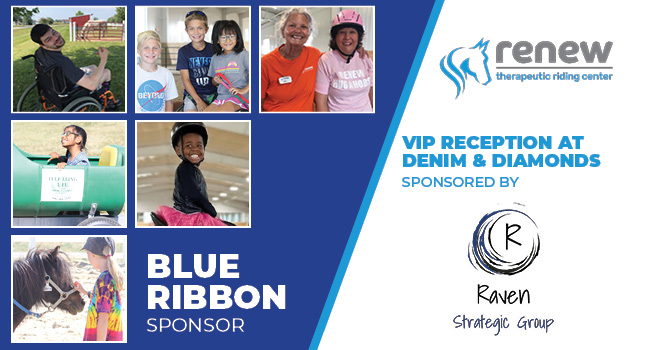 ---
Take a closer look at how lives were transformed through the mission at Renew
2022 Community Impact Report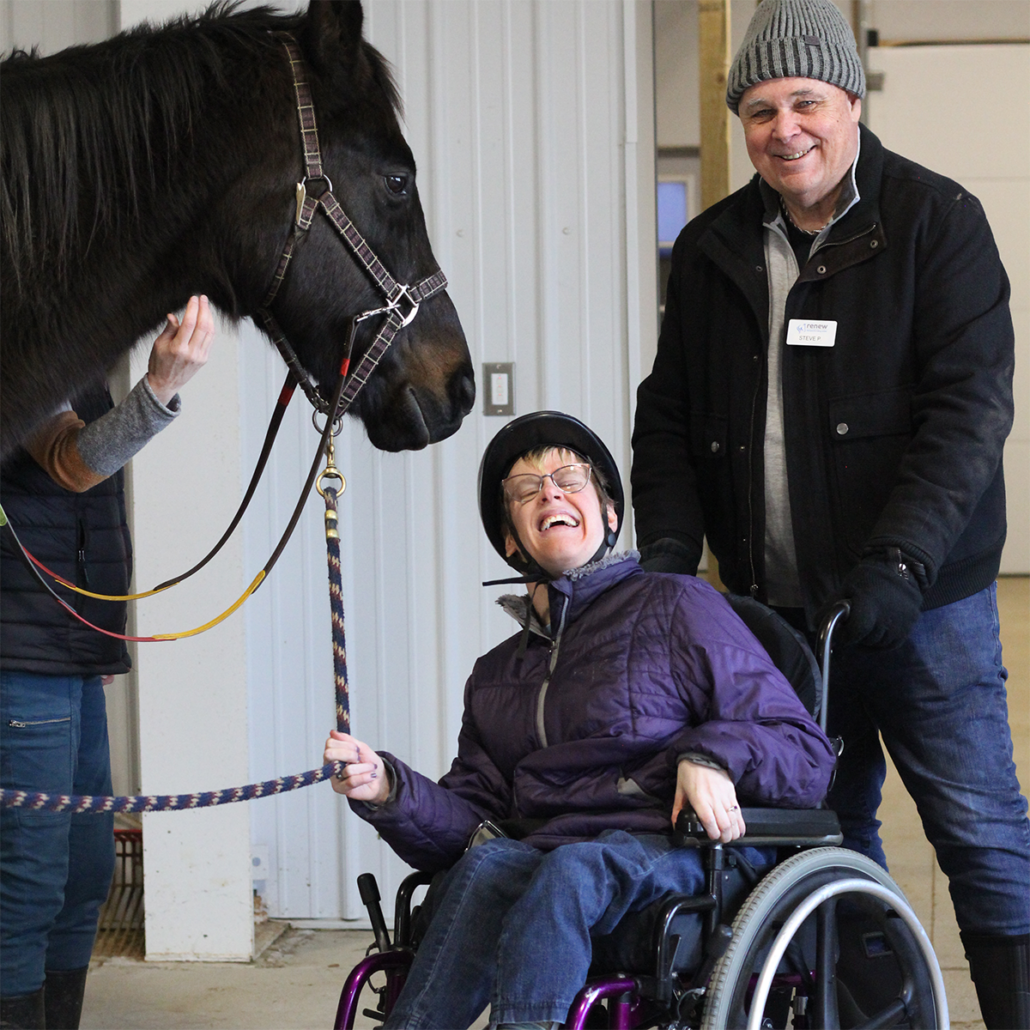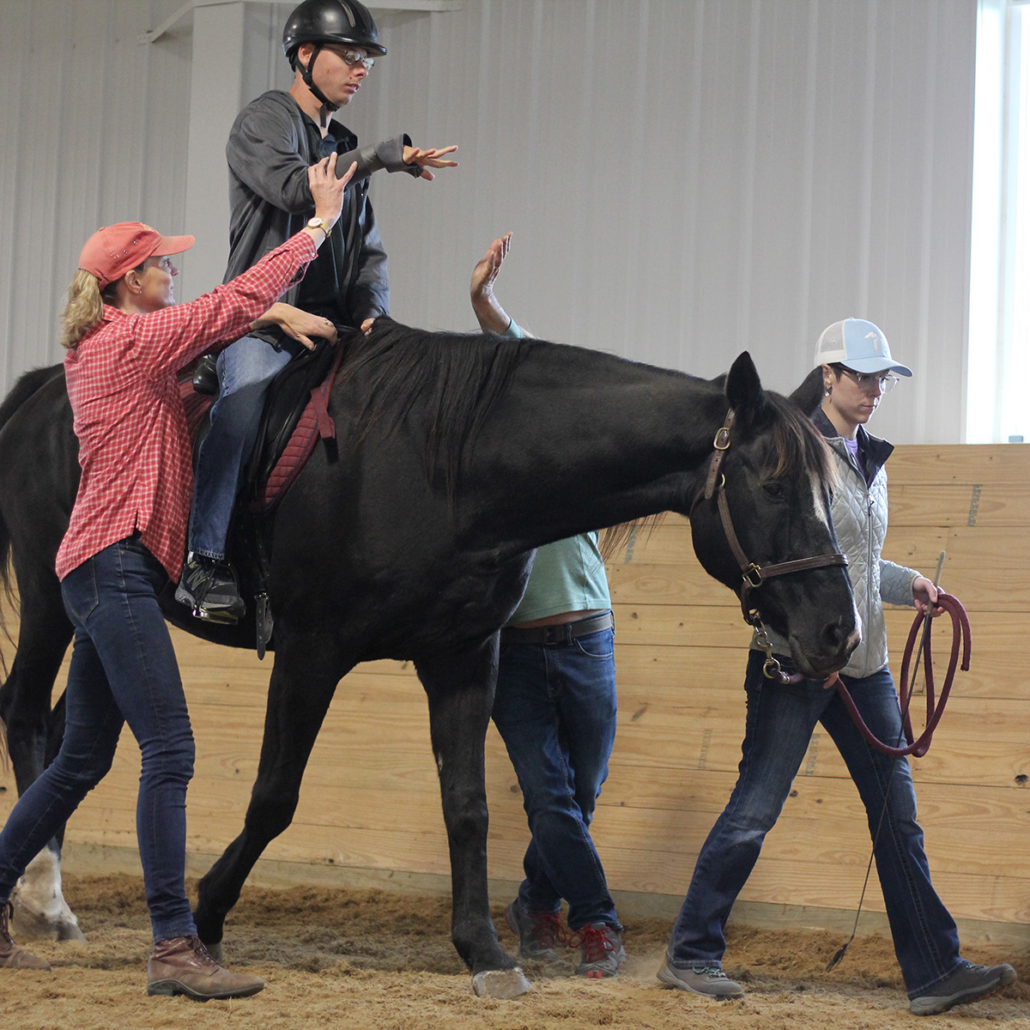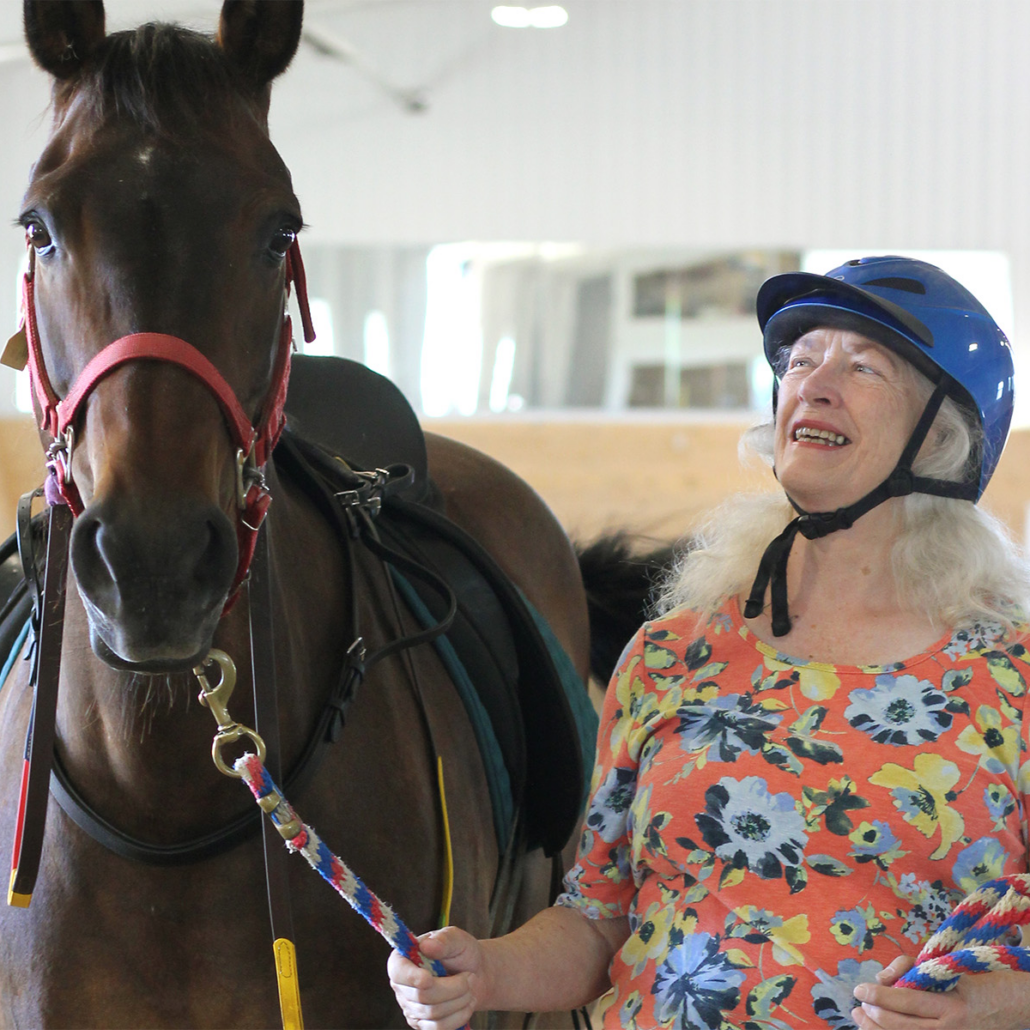 https://renewtrc.org/wp-content/uploads/2023/02/IMG_20230123_110642990-1.jpg
0
0
melissa
https://renewtrc.org/wp-content/uploads/2018/11/RenewLogoHorizontalFINAL2c.png
melissa
2023-03-01 12:28:53
2023-03-01 12:47:56
February Update