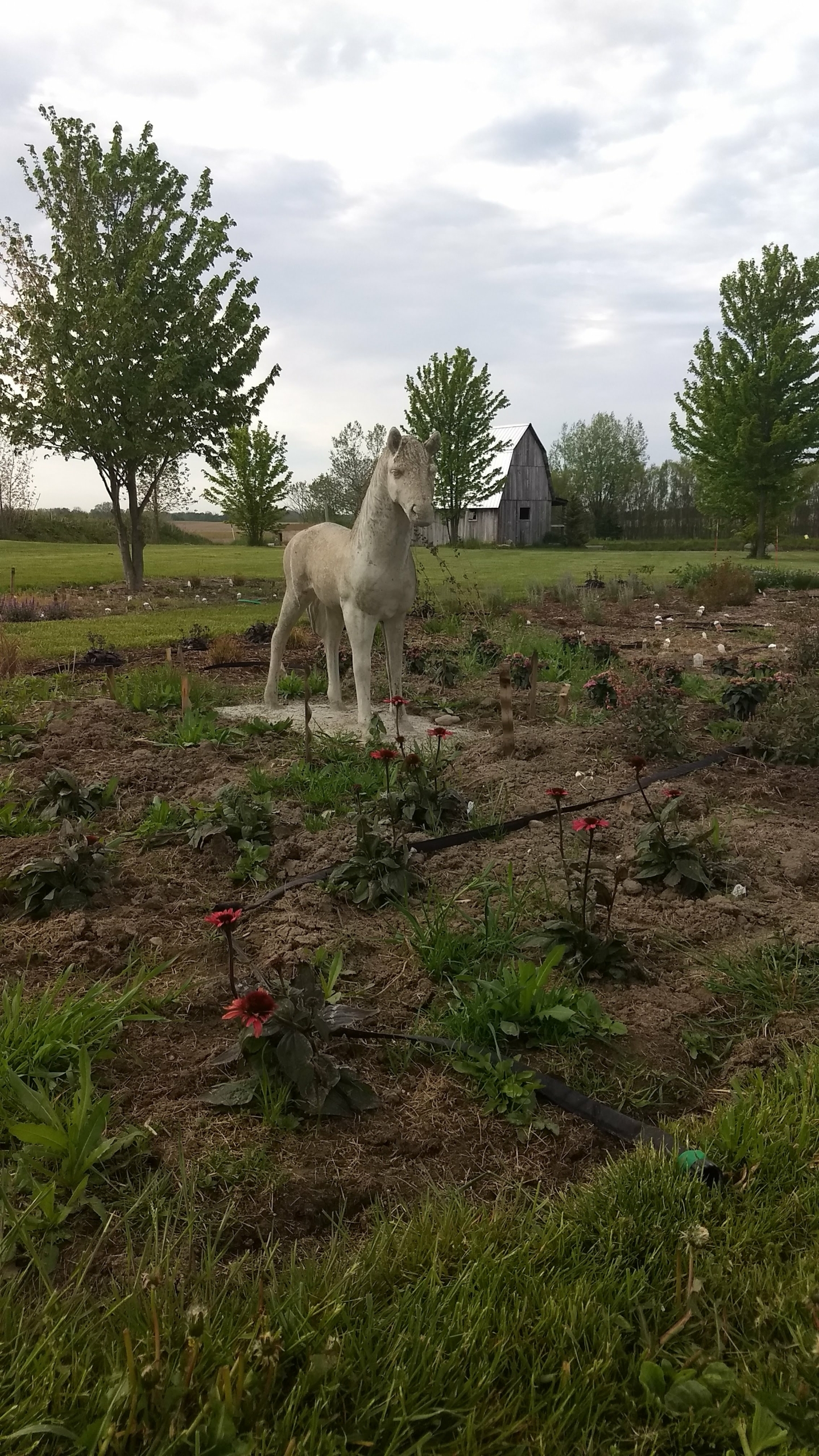 The weather has turned warmer and things have been bustling around the farm this past month! In this month's blog post we'll share some of the highlights of the past month.
Natives & Neighs Garden
If you haven't taken a look at the new Natives & Neighs garden yet, you'll want to make a point to walk out and check the progress because it's looking amazing! In early 2020, Mary Faber, a long time Renew volunteer and supporter, came up with the idea to turn the space on the east side of the property into a garden for everyone who visits the farm to enjoy. "I just saw a need where there was this space that could be enjoyed by many and hopefully bring some respite to families and students at Renew while at the same time allowing them to see pollinators at work in nature and up close," Mary explained. "Also, to help continue to do my part to enhance and preserve our natural surroundings."
Mary has partnered with local garden centers and landscape companies who have very generously donated the plants and mulch for the garden. With the help of many volunteers who spent the better part of a couple weekends, the plants are now in the ground. If you're looking for a beautiful, quiet spot to sit while your student is in a lesson, or if you all want to watch the changes taking place as the plants mature, make sure to stop by the garden often this summer.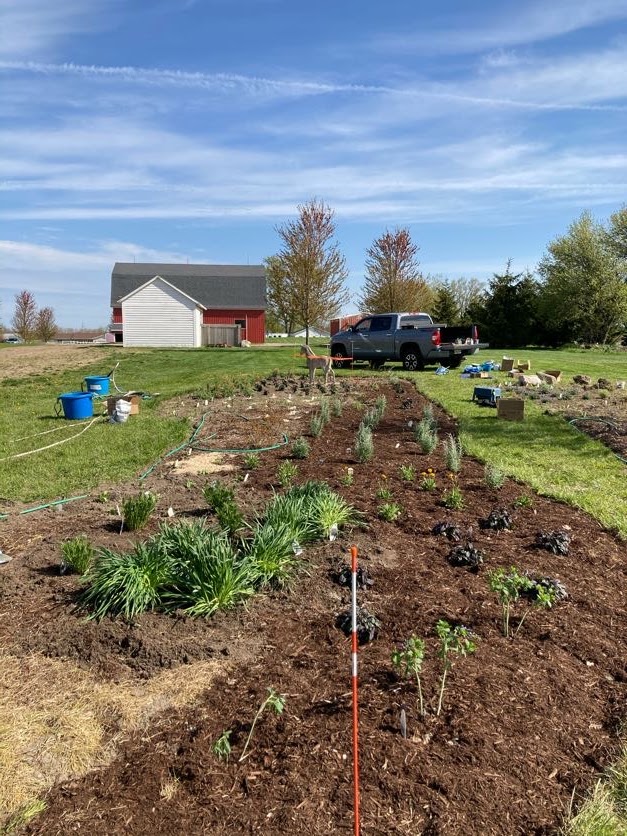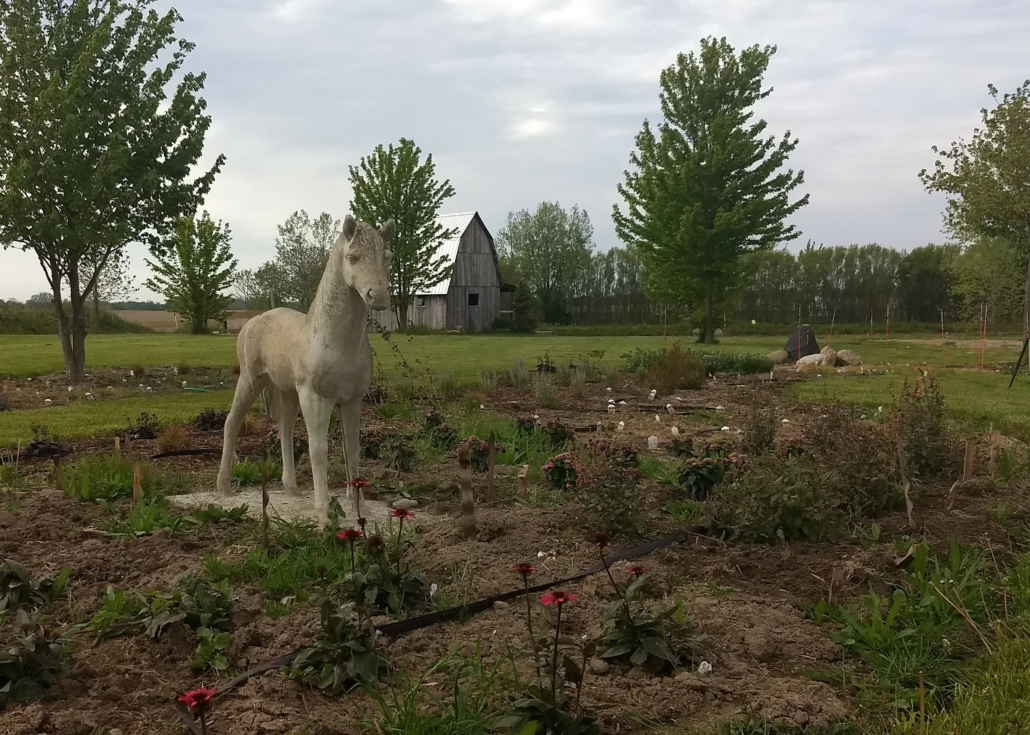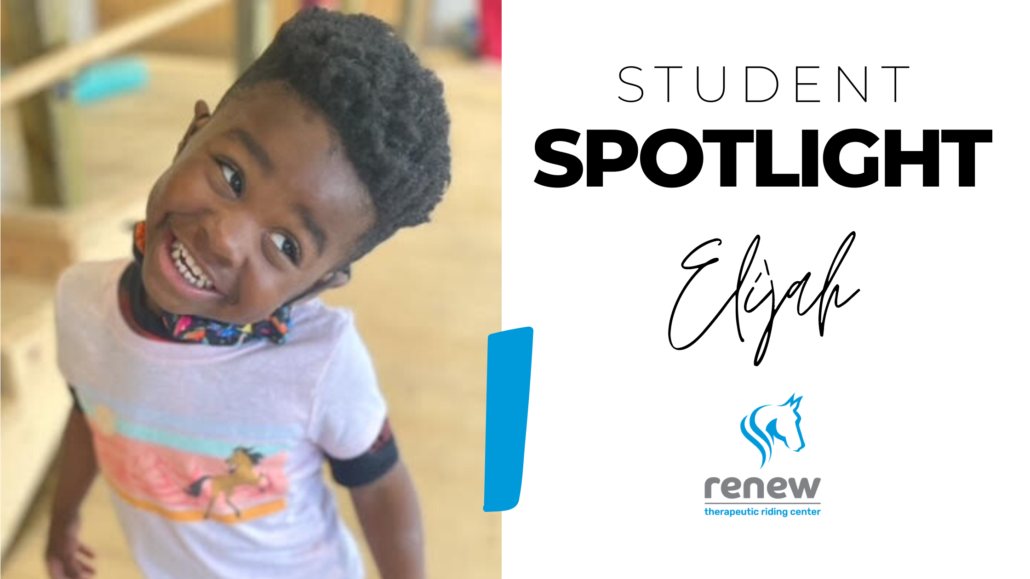 In the spotlight today is one of Renew's amazing students, Elijah. His mom, Dede, took a moment to share a little of Elijah's story with the rest of the Renew family. Thank you!
How did you first hear about Renew?
Elijah has been super passionate about horses recently, and he started to express interest in learning how to ride. When I asked for recommendations, I had a number of friends recommend Renew (and they were right!).

How long has your student been riding at Renew?
Elijah just started riding this session! He was counting down the days until he turned four years old so that he could "finally" begin lessons!

Can you pinpoint any specific benefits or improvements that you've noticed in your rider as a result of his lessons and time at the barn?
It seems like Elijah is truly living out his passion. He is the happiest on riding days – he bounces out of bed and carries his enthusiasm with him all the way through the day until he rides in the evening. He is truly himself when he is on his horse. Another benefit that I love about riding at Renew is the inclusive environment and the diversity in his classmates and volunteers. I love that he gets a chance to make friends with riders that communicate, move, or interact differently than he does.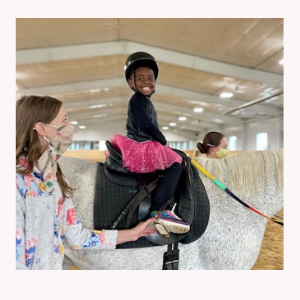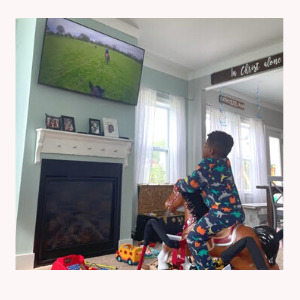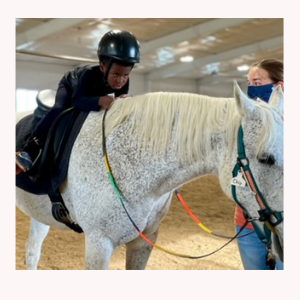 By seeing the neurodiversity of his classmates, he learns the value and diversity of the human experience!

Dede, Elijah's mom
Have any of those benefits carried over and affected you and/or your family?
Elijah carries his love of riding with him throughout the week. We have a bouncy horse at home that he named "Chip," which is the name of the horse that he rides at Renew. He uses the terms that he learns in class to talk to his "horse." He says, "Ride on, Chip!" and "Woah!" He includes the other horses in his class in his pretend play, too: Waui, Fresco, and Harvest. We've checked a number of books about horses out of the library and Elijah has been eager to learn about grooming, horse care, and riding terms.

What is your rider's favorite part about coming to Renew?
Elijah loves interacting with the horses. At the end of class, he likes to stand at the exit of the ring to say "goodbye" to each horse (bonus points if he's allowed to touch/ pet them). He loves that he gets to live out this dream of riding a horse.

Is there anything else you'd like to share?
The community at Renew is amazing. We felt very welcome from the first time we stepped through the doors. I can't believe how many teachers and volunteers help out each rider at every class! I love that Elijah's class and the group of volunteers is diverse and inclusive. What an amazing way to show others what each child CAN do! While each lesson focuses on a riding skill, they are learning so much more.
---
Join us in welcoming two new interns to the Renew family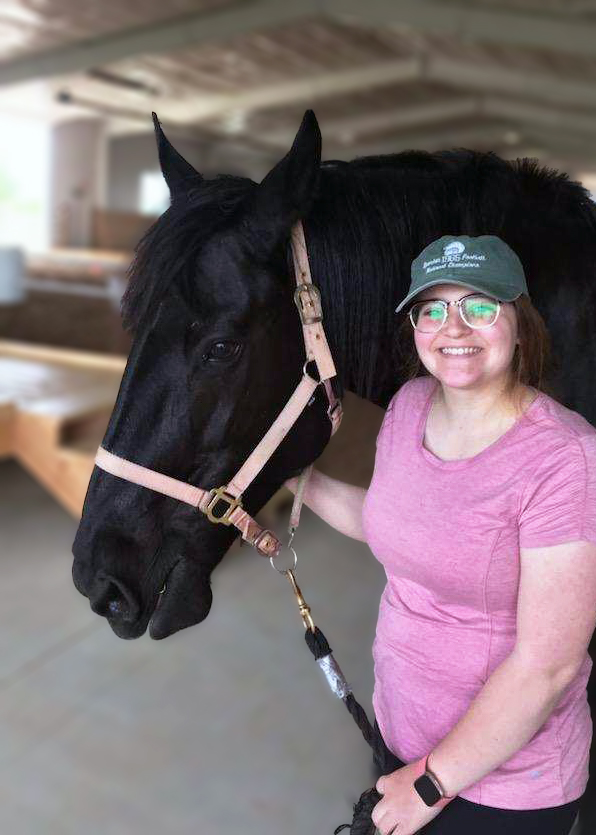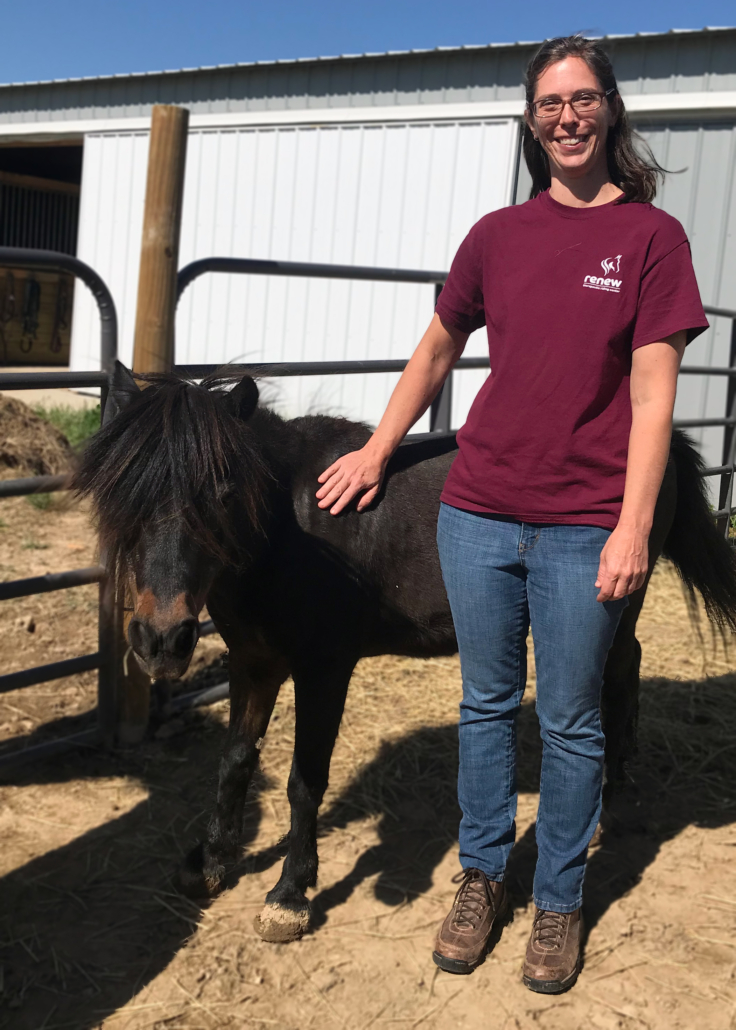 https://renewtrc.org/wp-content/uploads/2021/05/IMG_20210519_090849107-scaled.jpg
2560
1440
melissa
https://renewtrc.org/wp-content/uploads/2018/11/RenewLogoHorizontalFINAL2c.png
melissa
2021-05-27 09:22:49
2022-02-26 04:15:08
May 2021 Blog Post