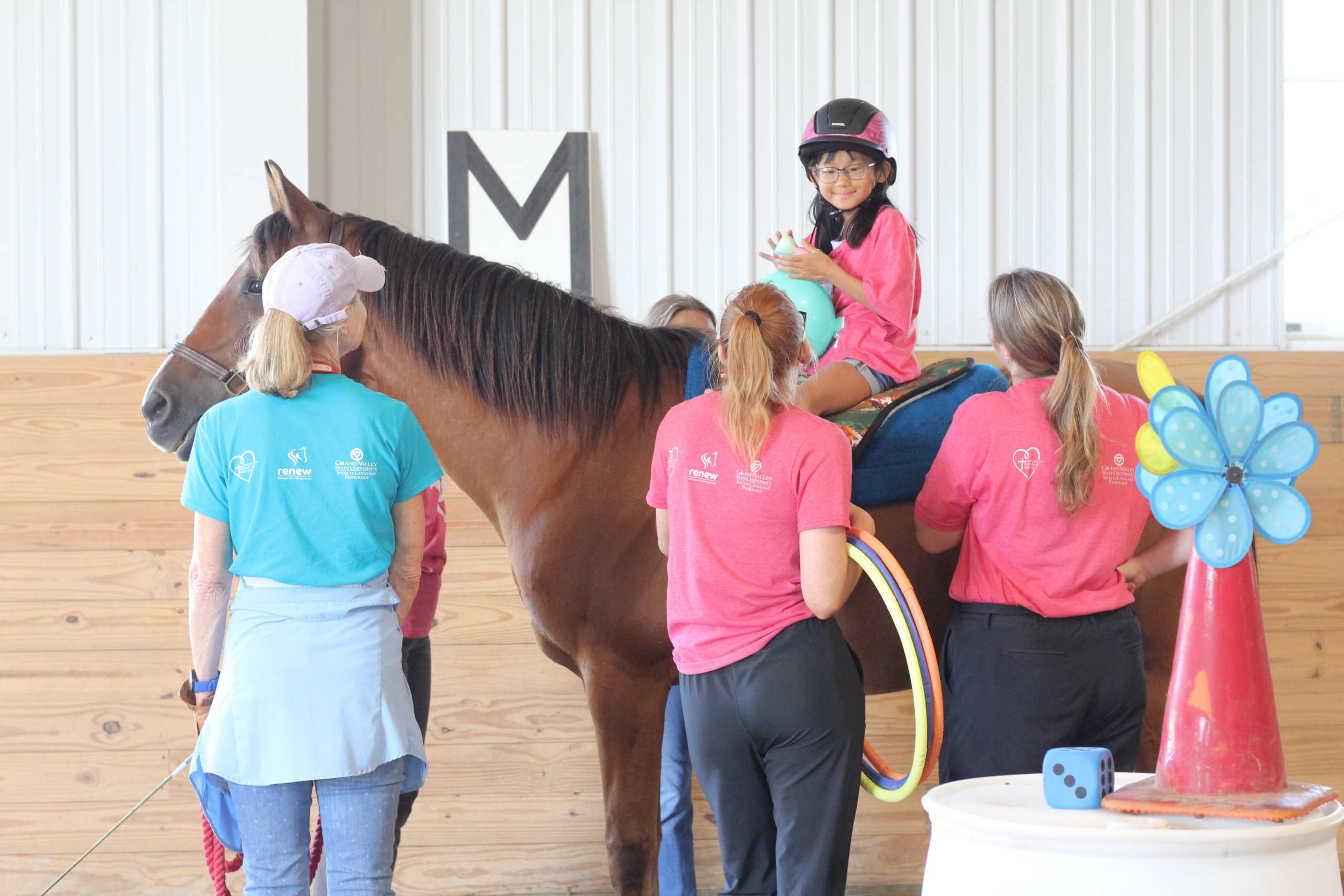 "We saw immediate results and great advancement in speech for Mia…so when the opportunity came up to continue speech lessons throughout some of the other sessions it was a no-brainer for us."
Mia's Story
Mike and Cara Larsen have a vibrant, busy family of six. Their youngest, Mia, joined their family from China when she was 20 months old.
Because of her diagnosis of cerebral palsy and speech and developmental delays, Mia saw various specialists at DeVos Children's Hospital. During one of her appointments it was suggested that Mia might benefit from Equine Assisted Services and Renew TRC was mentioned as a local option.
Mia first started riding at Renew when she was about four years old. She participated in therapeutic riding lessons and also speech therapy, and her parents saw improvement in many areas of her life, from initiating conversations to improved confidence and pride in excelling in something she loves.
Take a look at the Larsen's inspirational story.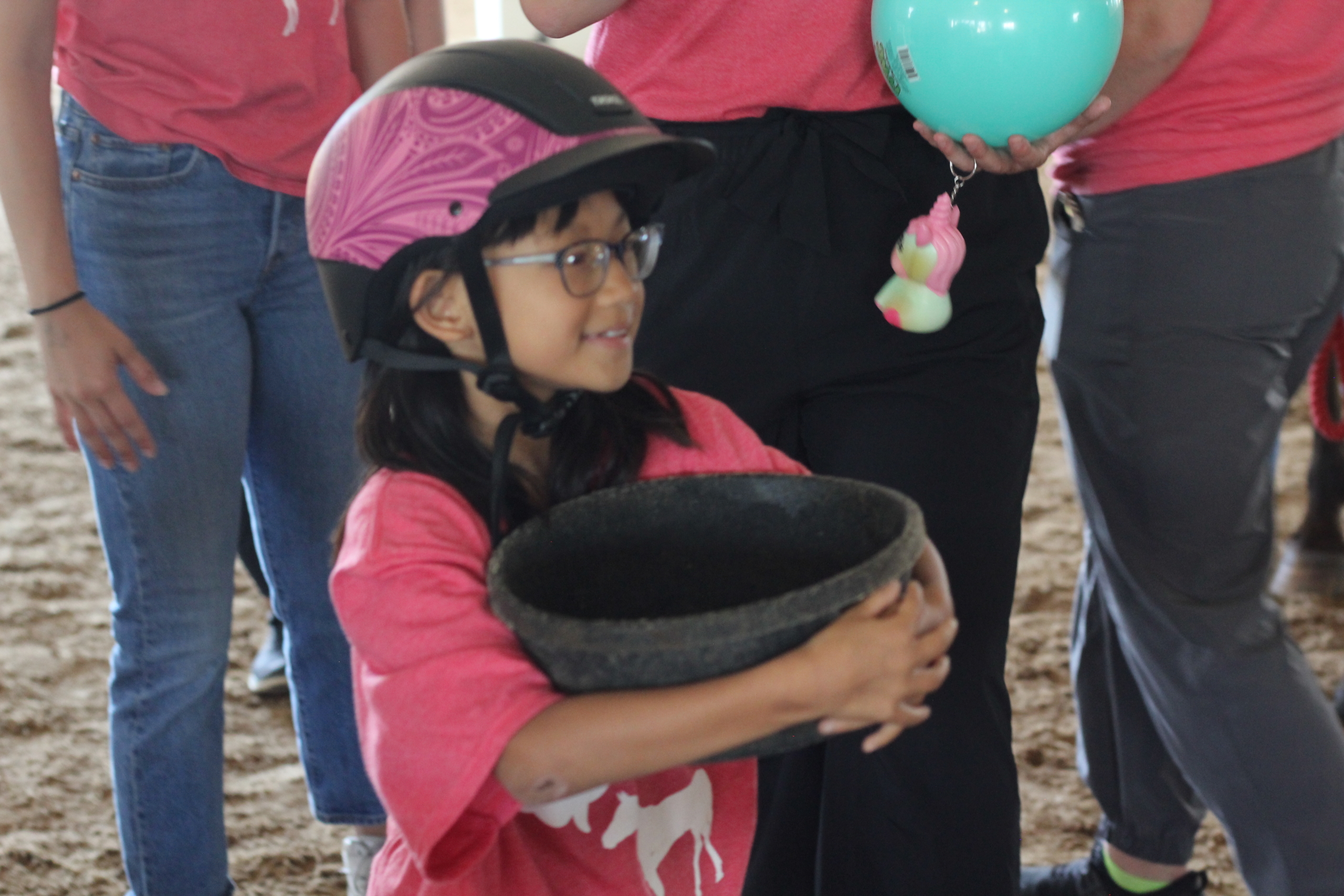 Hear Mia's Story