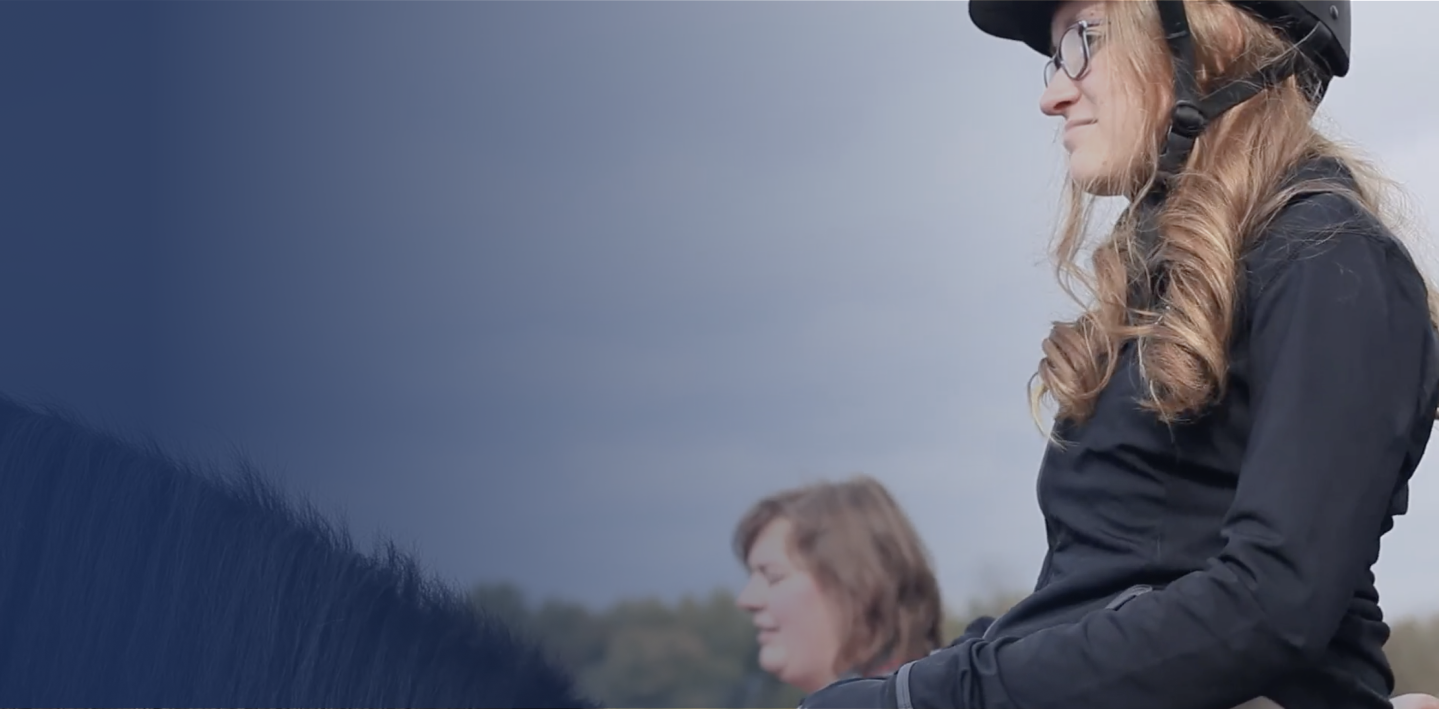 Lilly's Story
At Renew, Lilly found something she loves.
She bonded with the horses, instructors, and
volunteers—and never stops smiling.
knowing what Lilly is capable of is amazing. Her can-do attitude means she is not limited by her diagnosis. Renew is more than physical rehabilitation. It's helped Lilly grow in self-confidence.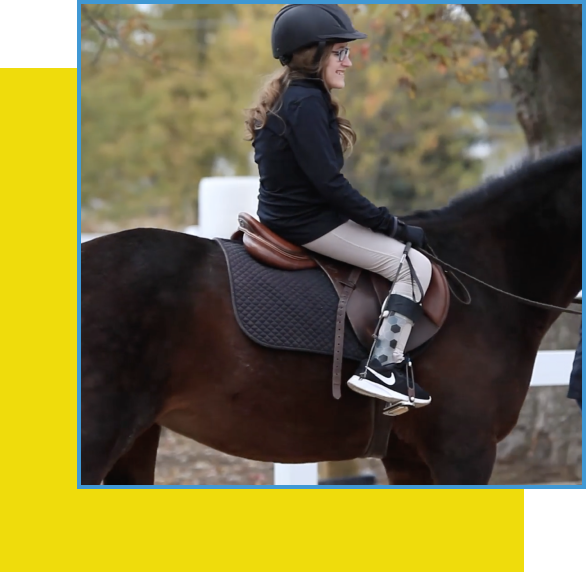 Lilly's Journey
When Lilly's parents, Stacy and Dave, went in for a routine ultrasound, they were told that daughter Lilly had spina bifida. After birth, Lilly had surgery which prevented her parents from holding her for the first nine weeks of her life.
Doctors said that Lilly may never crawl, walk or have mobility in her legs. But the couple didn't want her to spend her life in a wheelchair so they began investigating therapies. With physical therapy beginning at six months, by age 7 Lilly was able to walk with crutches. At the same time, Renew opened and Lilly started attending.
When she first started, she said to her parents, "I want to trot. I want to jump." And Stacy and Dave replied, "Absolutely not. You're going to fall off and you're going to get hurt. So now, to see her be able to just free walk, trot the horse, and do two point is amazing. She will be jumping!"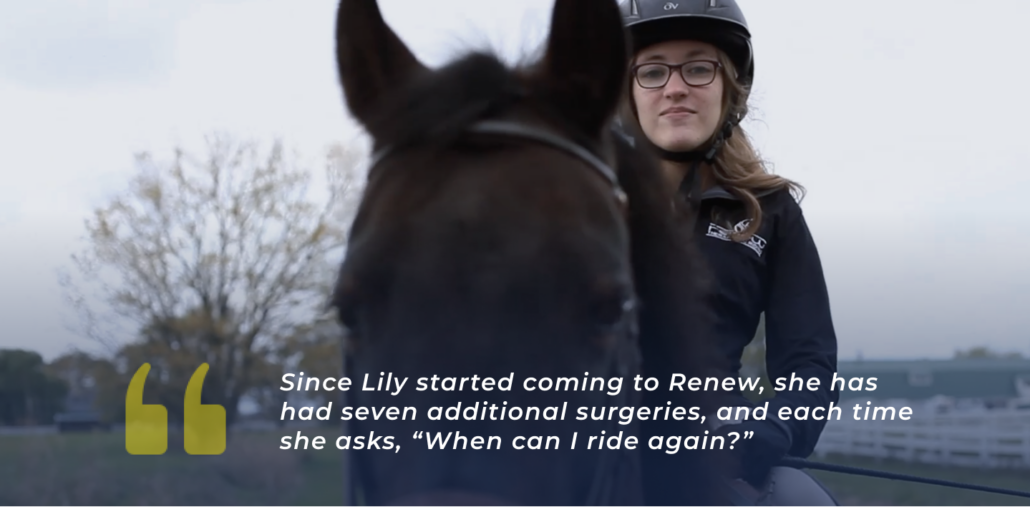 Hear Lilly's Story