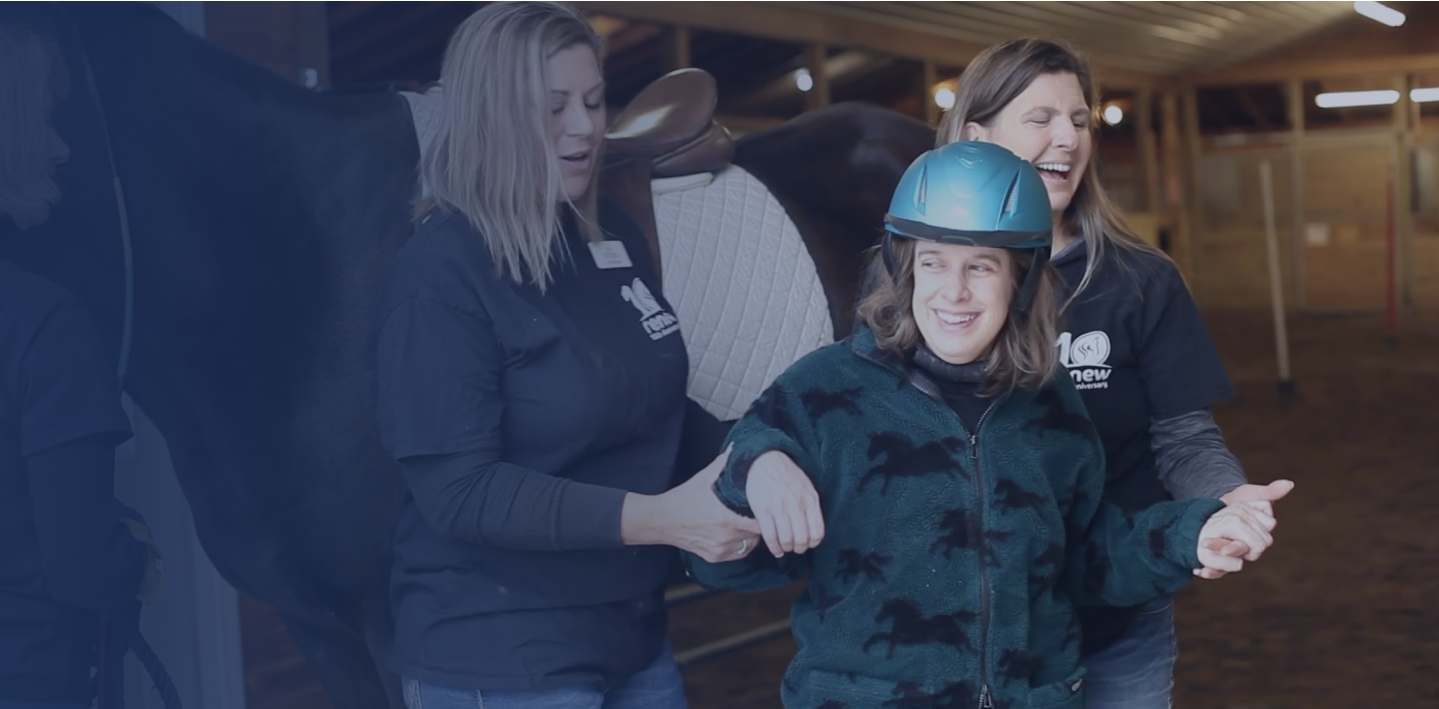 Kellie's Story
Renew is one of the best riding programs Kellie has been in.
Riding the majestic large animals helps develop Kellie's physical core strength and mobility, but equally important, riding gives Kellie confidence, the ability to socialize WITH OTHERS.
Kellie's Story
Kellie was born four weeks early. Small, but normal. At six weeks, she had a DPT shot and had a bad reaction. At eight months, Kellie's parents realized she was not reaching baby milestones, and she was diagnosed with failure to thrive and developmental delay.
Eventually she was diagnosed with cerebral palsy. At 18 months, Kellie started therapy and was progressing developmentally. At age 5, she could walk, but didn't talk much.
Therapeutic riding programs have been a part of Kellie's life since she was five. Her family lived in Ohio, New Jersey, upstate New York and Pittsburgh and in every community she attended a riding program. So when her family moved to the area in 2018, her parents sought out a program, and Renew was strongly recommended.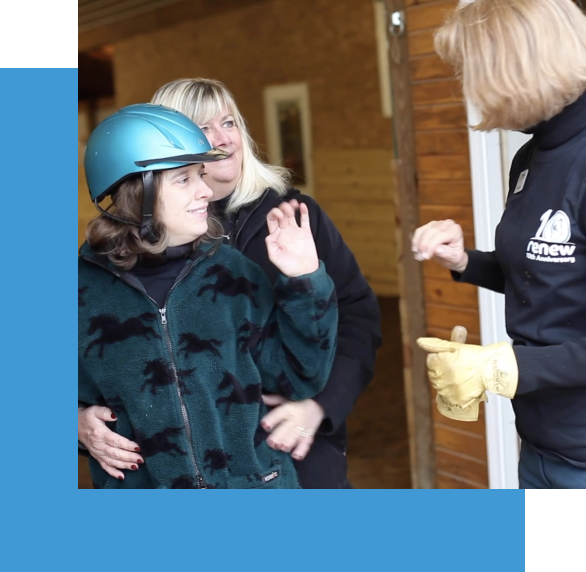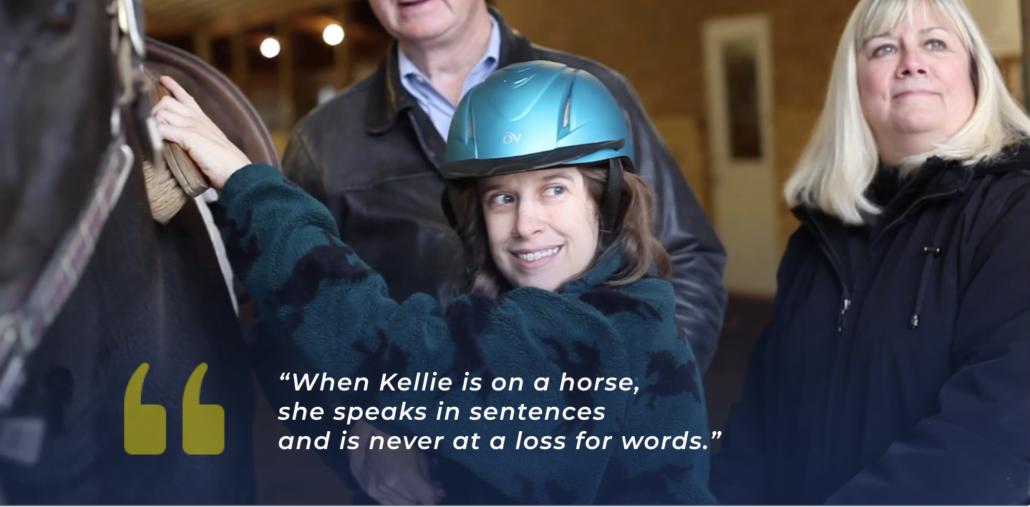 Hear Kellie's Story