Our Horses
Our horses are co-laborers in fulfilling our mission. Currently, we have eight horses in the program as well as two miniature horses and one miniature donkey who work with our school groups. Each of our horses has a unique personality, just like our riders.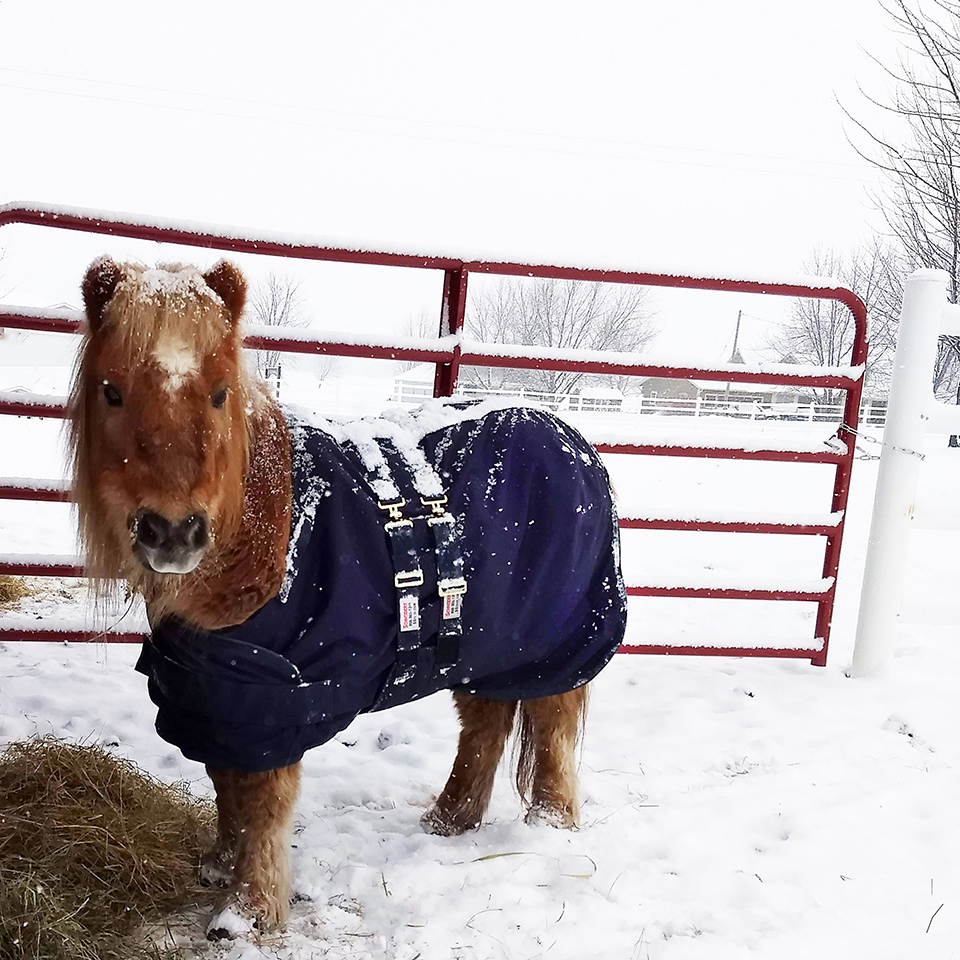 Harvest
Renew TRC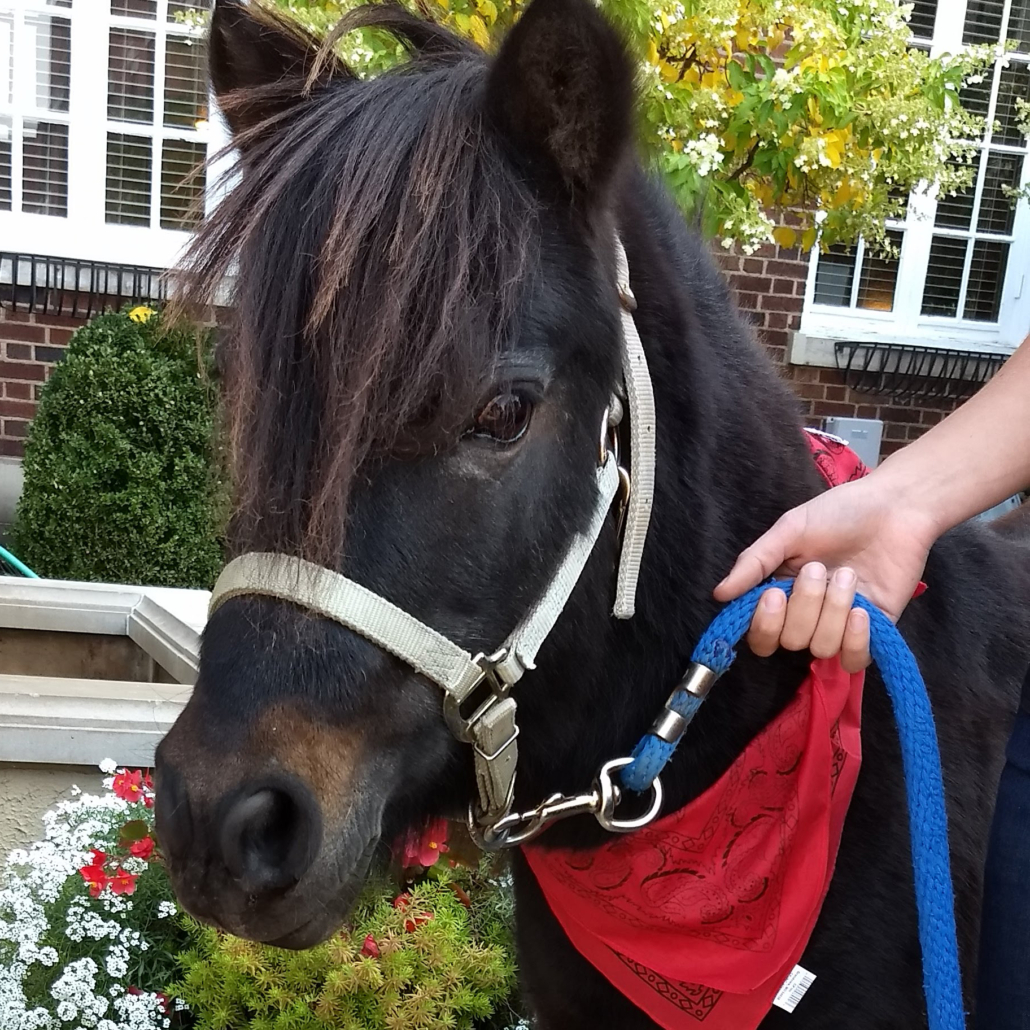 Daisy
Daisy joins Harvest as part of the school group mini-power team. Daisy has been trained to pull a cart, but most days prefers being groomed and handled through simple obstacle courses to help Renew's students learn horsemanship skills. We are so grateful to have her at Renew!
Renew TRC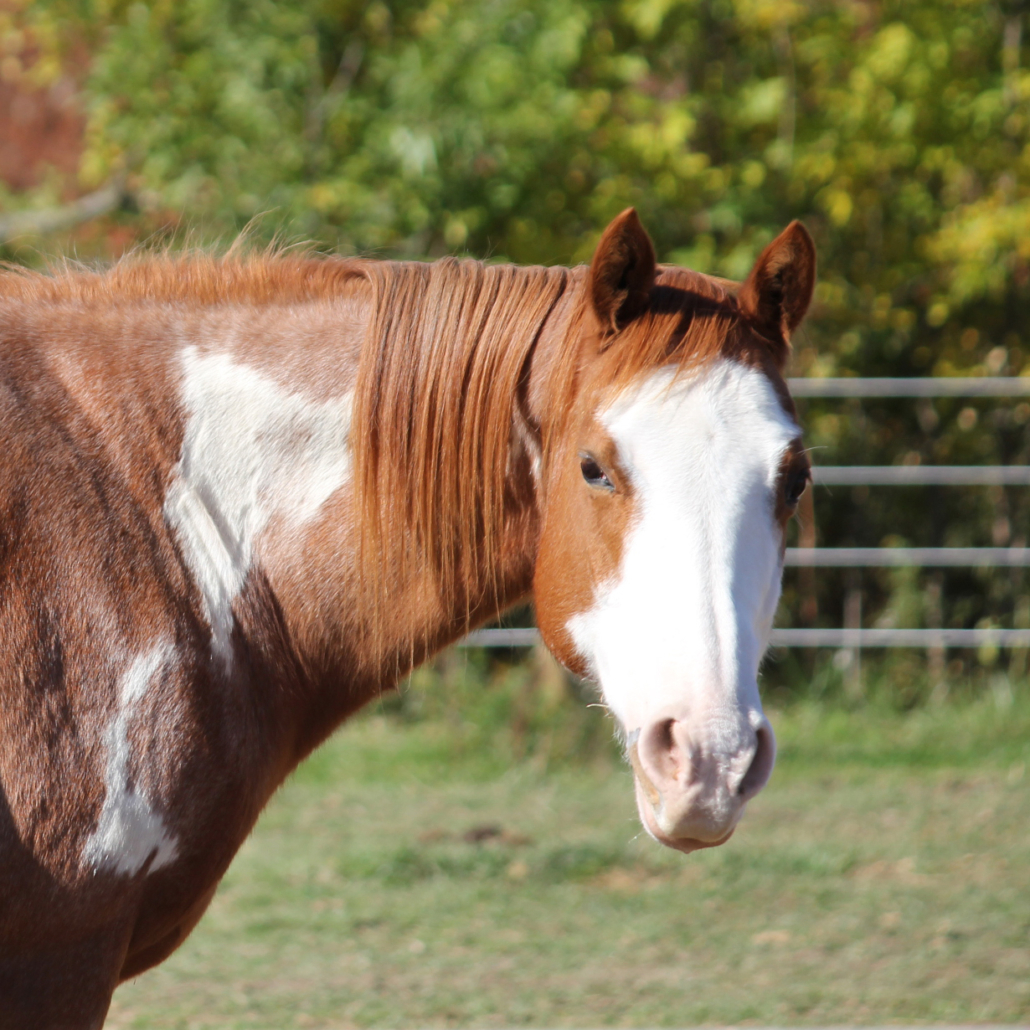 Waui
Renew TRC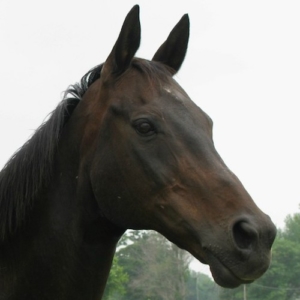 Zen
Zen came to Renew in May, 2015. He is a Thoroughbred, who spent most of his life as a school horse at an eventing barn in Indiana. He enjoys his job at Renew, and is especially loved by the adults that he gets to serve. He remembers quite a bit of his past dressage training, and loves to show off when given the chance. As the "alpha" in the herd, he protects the others in the pasture and is the first to notice changes in the environment. Zen has been in many horse shows throughout his life, and we have even taken him to some shows where people approached us because they knew him from his past with his show name "Zen's Blind Date." We love our Zen!
Renew TRC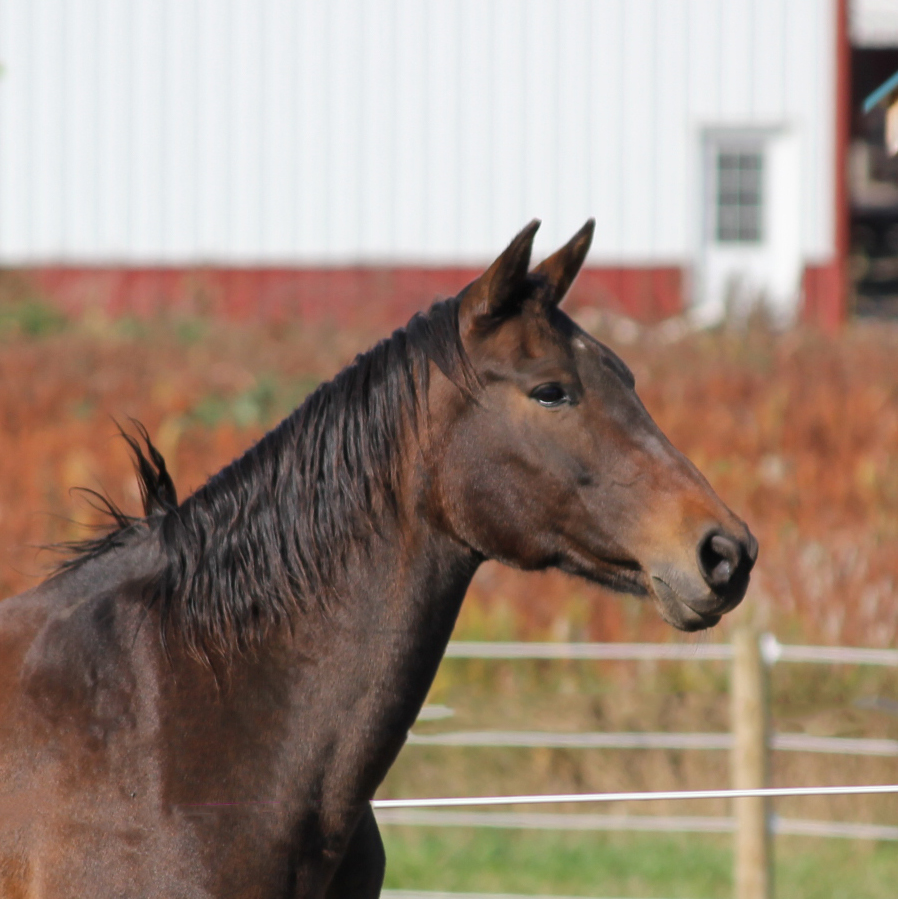 Honey
Honey came to Renew in 2016. She is owned by Kim Juergen, who also owns Pizzazz. Kim was kind enough to share her horses with Renew as the program was growing, and Honey was a natural fit to therapeutic riding. Honey quickly became a go-to favorite, as she is the first to greet visitors in the barn with her unique "smile" and her silly personality. Honey was orphaned as a foal, and actually prefers the company of humans often more than other horses. She proudly won the honor of being a Runner-Up as Horse of the Year in 2017 through Hope in the Saddle due to her relationship with a special rider, Janet Roberts.
Renew TRC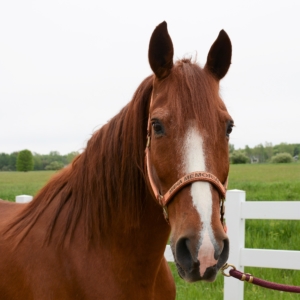 Lad
Lad is a 20 year old Missouri Fox Trotter gelding coming to Renew from South Bend, Indiana. He has spent his whole life with one owner on a private farm, but his main job was trail riding and camping for weeks at a time. Lad has literally traveled around the country exploring trails and campsites. So, in his senior years, we are happy to have him join our herd of therapy horses at Renew. Lad is curious, super friendly, and provides riders with a smooth, gliding gait.
Renew TRC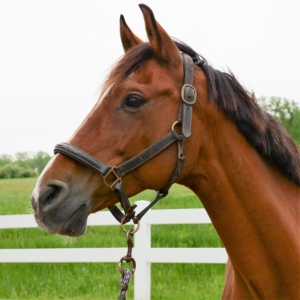 Nomad
Nomad is a 17 year old Arabian/Quarter Horse cross gelding who moved to Michigan to live at Renew in May. He came to us all the way from Florida, where he has spent his entire life up to this point. He previously taught children to ride and excelled as a jumper. He loves the slower pace of his life at Renew, and of course loves all the attention he gets from students and volunteers.
Renew TRC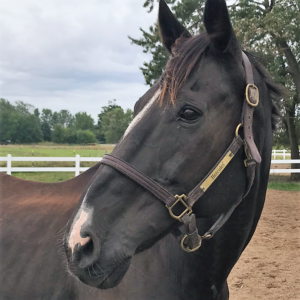 Hercules
Hercules is a 20 year old Hanoverian/Thoroughbred cross gelding who joined Renew during the summer of 2019. He is easy to spot in the Renew herd as he towers over the other horses standing tall at 16.3 hands. Hercules has been there and done that -- he has taught children to ride, taken adults on trail rides, and has excelled in 4H and dressage programs. We are excited to have him join the Renew herd!
Renew TRC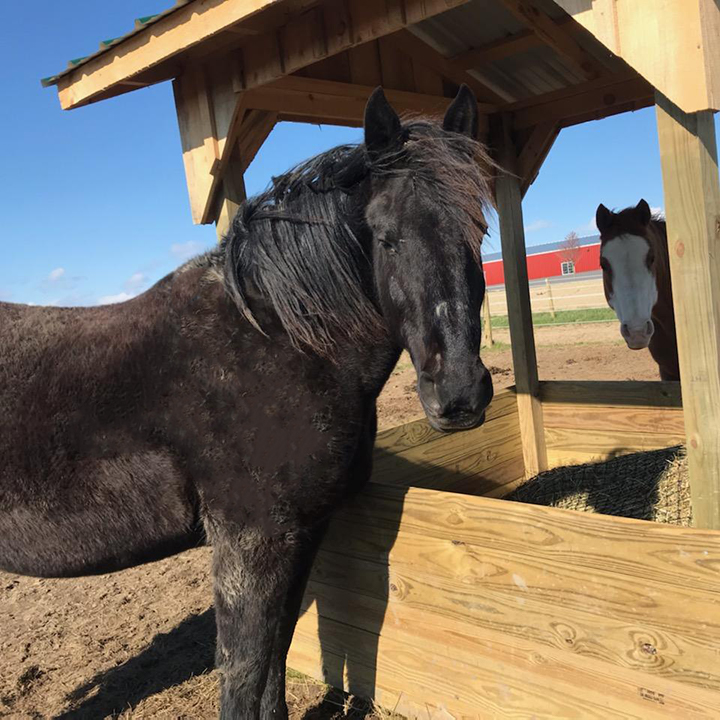 Doll
This pretty lady came to Renew in 2020 and has made quite a friendship with Waui. Doll is a Percheron mare in her early twenties.
Renew TRC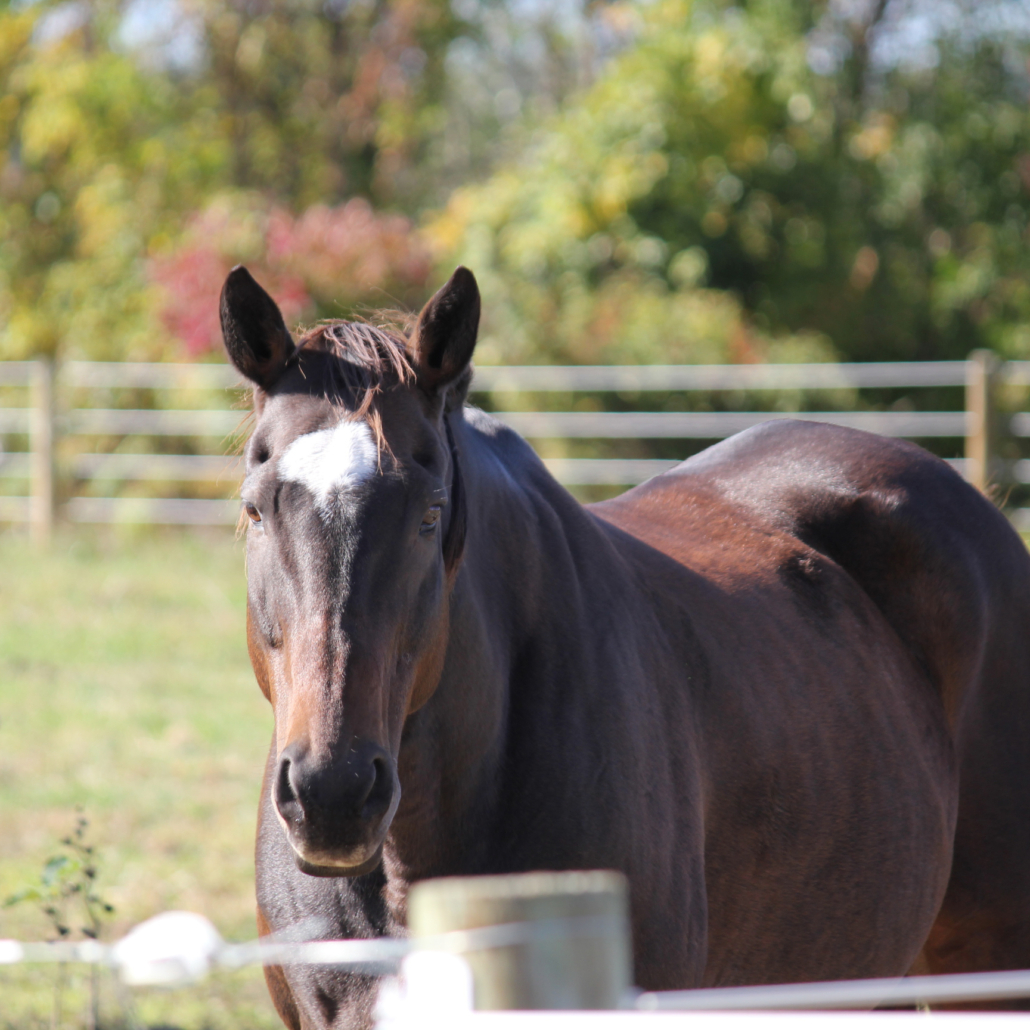 Fresco
Fresco is a 20 year old Thoroughbred that came to Renew from an eventing barn up north. This sweet boy has fit in wonderfully and made lots of new friends.
Renew TRC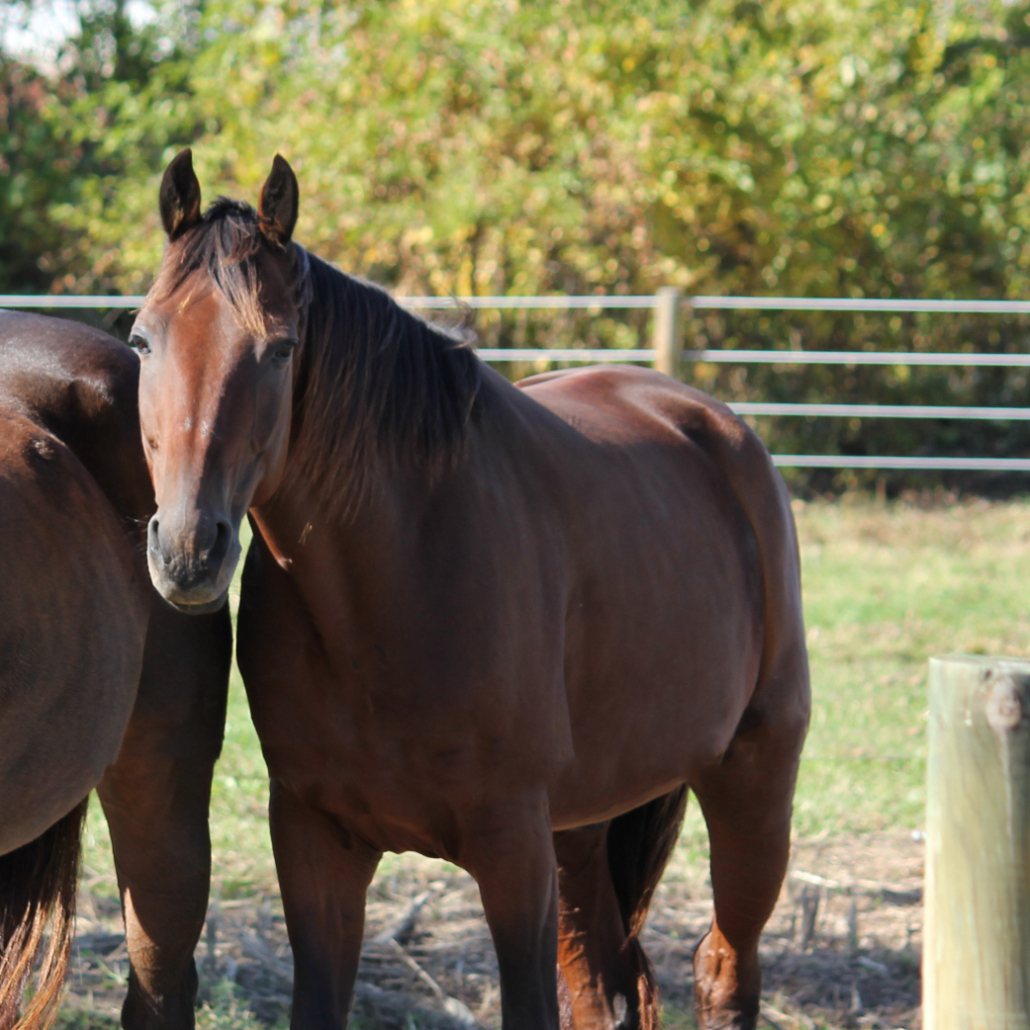 Bo
Bo is a Standardbred gelding in his early teens that came to us from a farm in Pennsylvania. He has had a couple different careers in his lifetime, and he is adjusting beautifully to his role here at Renew.
Renew TRC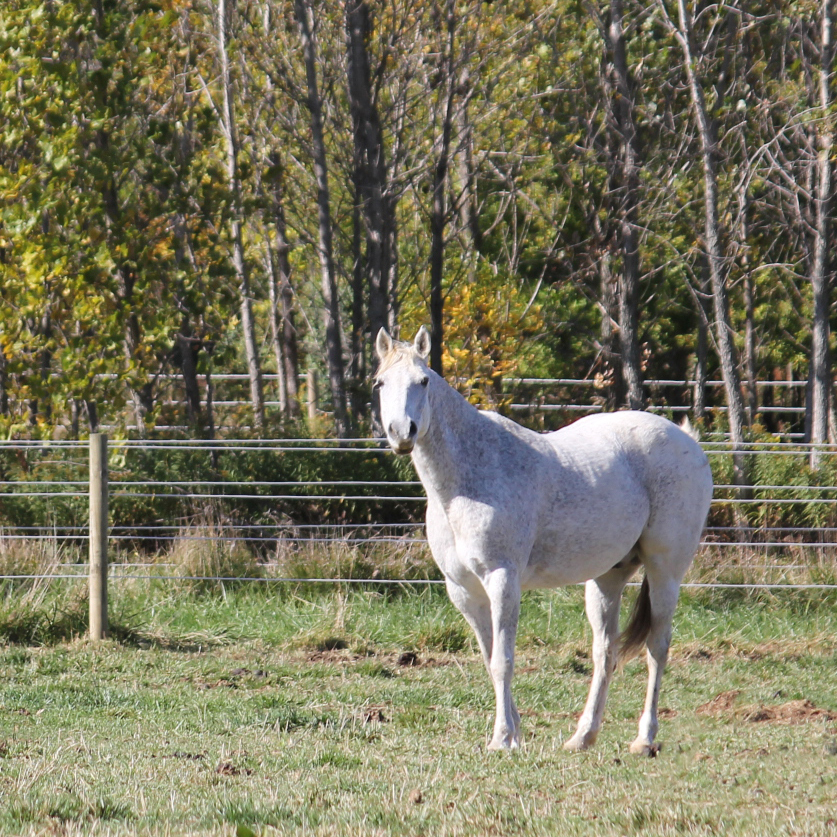 Chip
Chip is a gray Quarter Horse gelding that came to Renew in 2020. He has quickly taken on a leadership role among the group of boys out in the pasture. In the arena, his steady temperament and strong work ethic are proving to be a great fit in the program.
Renew TRC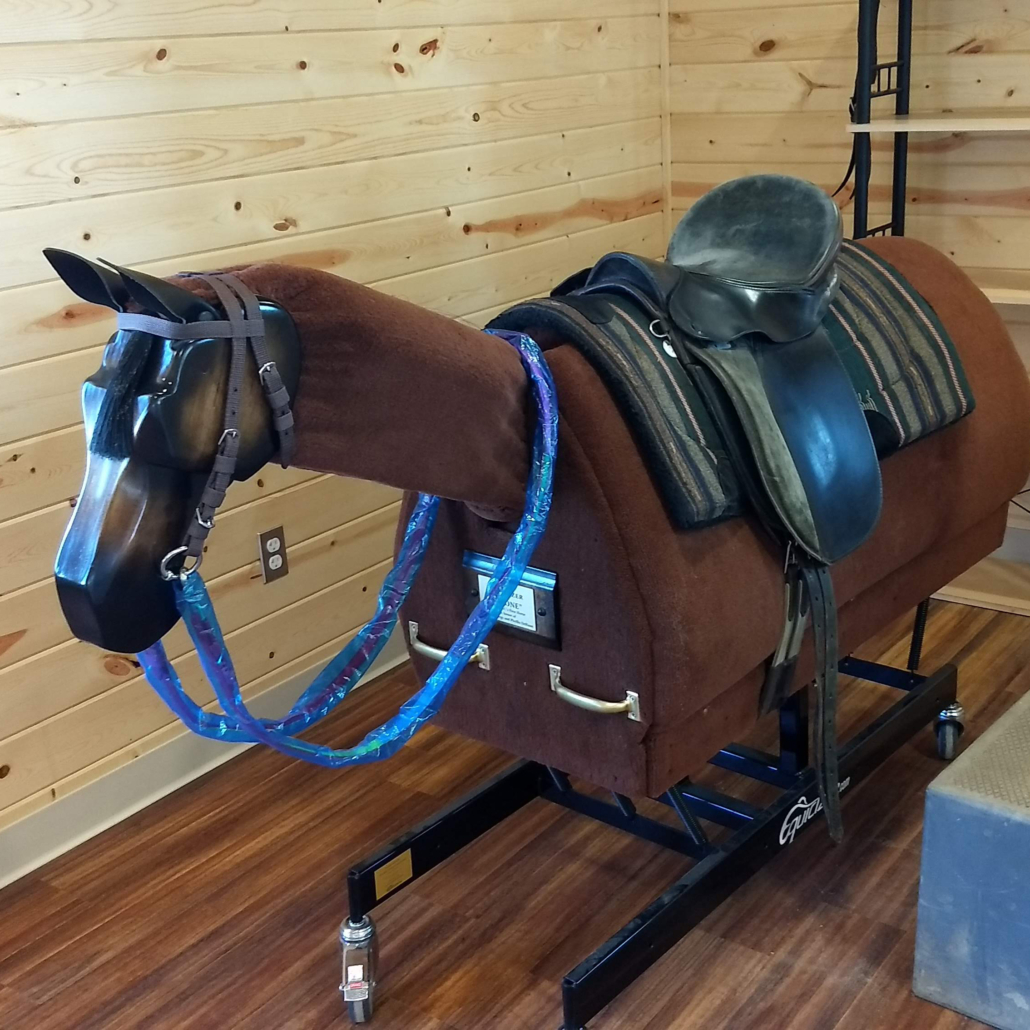 Boone
Meet Boone, our equicizer.
Renew TRC
Legacy Horses
In honor of the many who have served up to this point and are no longer with us, either because they have moved to a different career, retired, or joined the great herd on the green pastures of heaven, we want to recognize their contributions. We remember them well and smile at these precious memories of our colleagues making this mission possible. Without them, Renew would not be what it is today.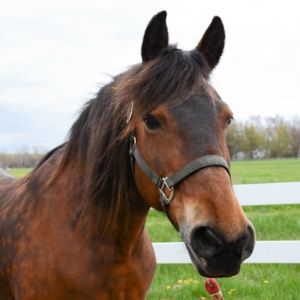 Silk
Silk joined the Renew herd in March, 2016. She is owned by Melissa Conner, and has worked as a therapy horse for over 10 years and been in two other therapeutic riding programs. As a Morgan–Friesian Cross, her big movement in spite of her small size make her an ideal mount for many students. Silk is in her early twenties, although you would never know it as she has more forward energy than many younger horses. She is registered with the US Dressage Federation as "Silk N' Sapphires."
Renew TRC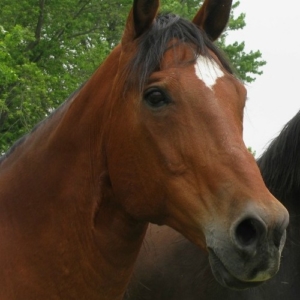 Charlie
Charlie is a Quarter Horse who is owned by the Pepper family in Zeeland and is on loan to Renew. He is in his mid-twenties, and loves all people. His past career consisted of working with children in 4H, and doing a lot of trail riding (which he still really loves!) We are so grateful to have Charlie as part of the Renew herd, and he thrives in his work. He is often the go-to guy for new or timid riders, and he takes care of them all.
** Charlie is now enjoying his retirement. He served at Renew from 2015-2018.
Renew TRC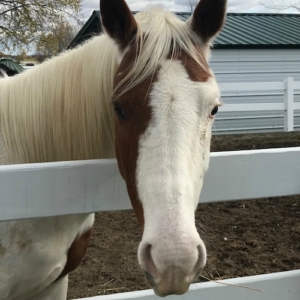 Pizzazz
Pizzazz came to Renew with her equine "sister," Honey, in 2016. Also owned by Kim Juergen, Pizzazz had previously lived at Rusty Spurs before being adopted by Kim. Pizzazz was once abandoned when her family moved out of state, and Kim took her in to be a family pet. Pizzazz's size and temperament make her a good fit for many students at Renew, and we are so thankful that Kim agreed to share her with us. Her splash of color makes her stand out among our dark-colored herd, and her students love her for her spunky personality.
** Pizzazz is now enjoying her retirement. She served at Renew from 2016-2019.
Renew TRC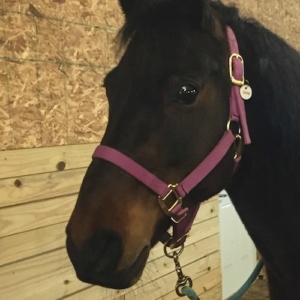 Dailee
Dailee joined Renew in December, 2016, and came to us from Lundington, MI. She is owned by Kelly Leikert, and we are so grateful to have her. Dailee is a Morgan in her late teens, and her best friend is her pasture mate, Silk. After spending her career showing through the high school equestrian program, she has taken to her role as a therapy horse with a great deal of enthusiasm. Dailee loves children, and has a heart of gold. If she is not in a lesson, she will often stand by the gate or fence and watch intently (she does not like to be left out of the fun).
** Dailee is now enjoying her retirement. She served at Renew from 2016-2019.
Renew TRC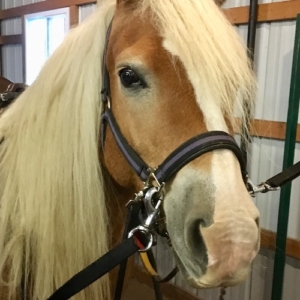 Nobie
Nobie moved to Michigan from Virginia with mom, Melissa Conner, in 2013, and has been a therapy horse for his entire lifetime. Amish-bred to pull carts, he adapted to the job of helping riders with disabilities as a young four year old and has never looked back. He has now worked in two therapeutic riding programs, and is our especially fond of working with riders in our day camps. He is easily recognized by his Fabio-like flaxen mane. Like Lizzy, he is obsessed with grass (it's like chocolate to him).
Renew TRC